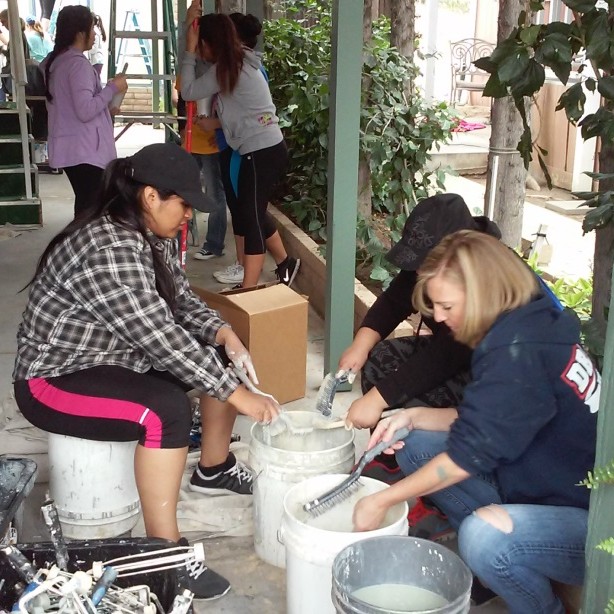 Maria has been a homeowner for 10 years in the Villa Corona Mobile Homes Park. She and her husband purchased the home for them to retire in; it was a place where she could feel safe. Her husband passed away over a year ago and ever since his death, she has done her best to maintain her spirits and the home. She spends her time working in her garden and in the inside of the home but after her husband passed it was hard to keep up with the exterior of the home. On March 5, 2016, Habitat for Humanity Riverside teamed up with La Sierra High School Staff and UCR Mujeres Unidas to help Maria repaint her home through their A Brush with Kindness Program.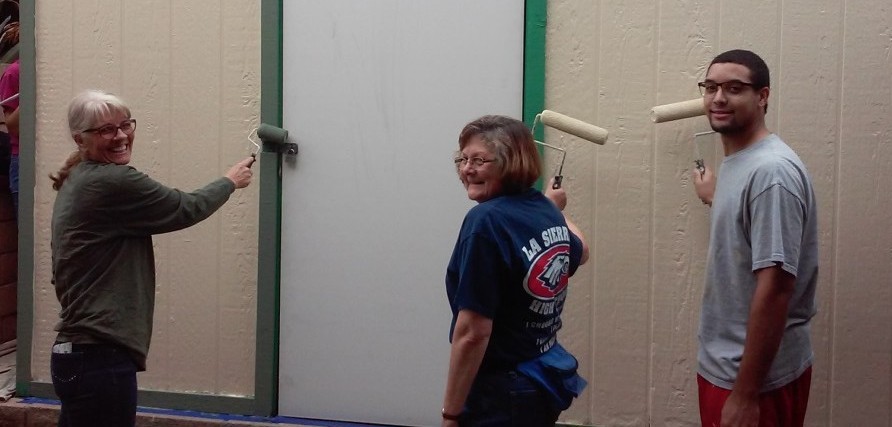 Volunteers from both groups had experience with painting, but this is the first time most of them had volunteered with Habitat for Humanity. Despite this, both groups are active volunteers in their community, volunteering at Operation SafeHouse and participating in various charity walks. Right away, both teams got busy painting the shed, trim, steps, and walls. They all worked together and continuously motivated each other. Toward the end of the project everyone clapped as a girl, from UCR Mujeres Unidas filled in the last spot. A volunteer stated, "We really enjoyed the project. Messy but fun".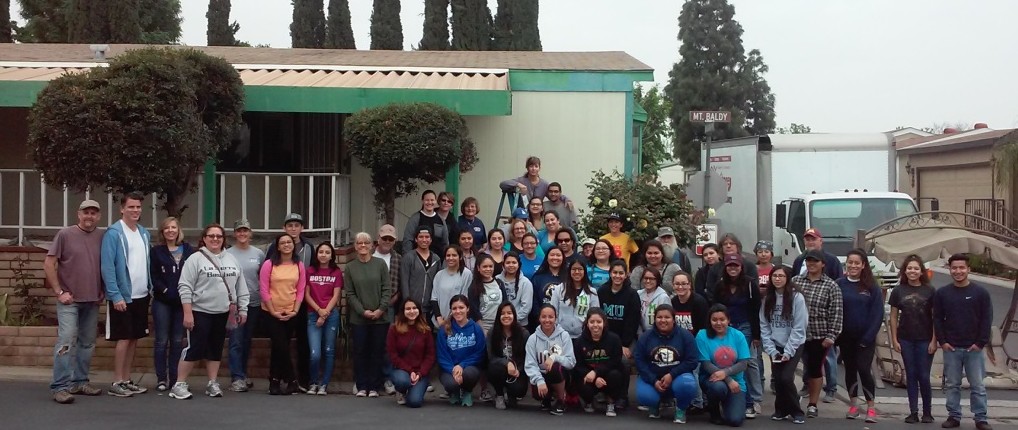 Maria was excited after seeing the finished product, she exclaimed, "What a beautiful job. I love it. Thank you everybody. God bless you all". Painting a home is not a small project and we are glad that, alongside our volunteers, we were able to make a difference in someone's life. Thank you so much UCR Mujeres Unidas and La Sierra High School Staff for your time and hard work!