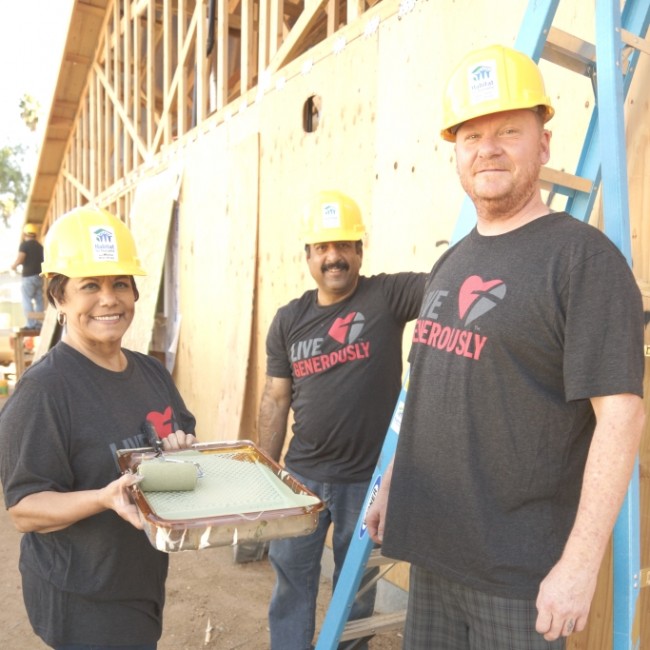 During Make A Difference Day on October 24th 2015, millions of volunteers across the nation united with a common mission – to improve the lives of others. This is the largest national day of community service in the US. In participation with Make a Difference Day,  a group from Century 21 Experience joined Habitat for Humanity Riverside and Thrivent Builds to paint the trim and railings of a new, single family home in Riverside.
Though this is the first time Century 21 Experience volunteered with Habitat for Humanity Riverside, they are a very philanthropic centered group. As a company, they support Wounded Warrior and Olive Crest. "Because of Make a Difference Day, we were looking for an opportunity to give back… we are thrilled to be here, a part of such a great project with a great organization," stated Carlos, pictured with his wife [right].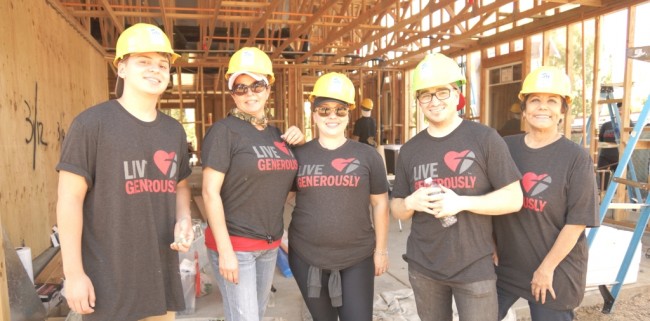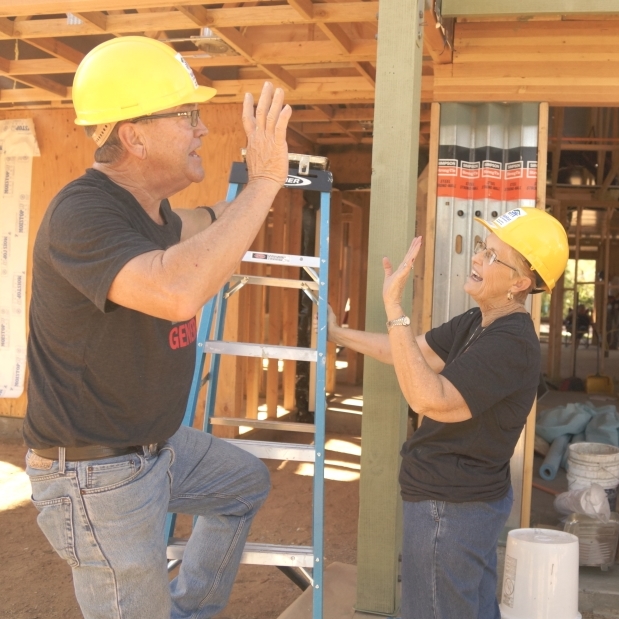 While painting, volunteers discussed ways they give back through Century 21 Experience and as individuals. One volunteer noted, "I feel like the more I give the more I have gotten out of it."
The volunteers had a contagious positivity as they worked. It was hard to find a volunteer without a smile on their face, especially when interacting with each other.  It was evident that their bond was more then that of coworkers, they had a formed a strong community. They worked hard, and knew how to have fun.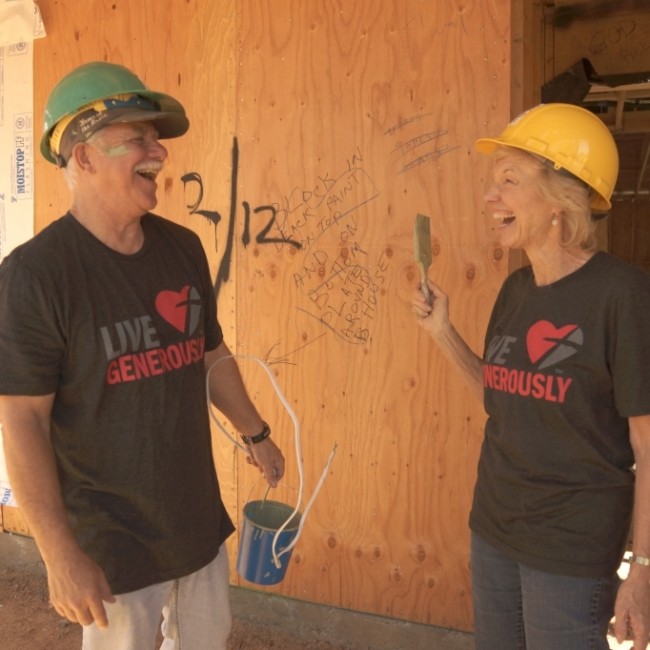 In case the volunteers needed more reason to laugh and smile, volunteers Linda and Dan [pictured right] kept the team on their toes. While turning around, Linda accidentally (or so she claimed) brushed her paint brush across Dan's face. Dan was shocked and the whole team laughed!
This home is being built in partnership with Thrivent financial. We broke ground on this home earlier this year and
raised the walls
on October 3rd. This home is scheduled to be completed by Christmas, 2015.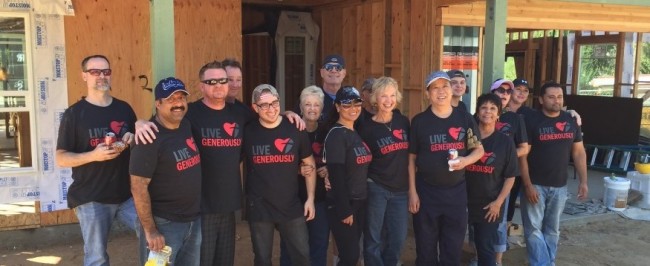 Thank you, Century 21 Experience!