Wells Fargo has been a valued partner in our recent projects through their nationwide veteran initiative that is aiming to improve the homes of 100 veterans across 30 communities. On Saturday, we were joined by a group of Wells Fargo employees from various branches and corporate offices. We were so excited to receive this team's help in repainting Kathleen's home! Kathleen is an Air Force veteran who also worked in the Veteran Affairs (VA) office before retiring. Habitat for Humanity Riverside and Wells Fargo were determined to help Kathleen out.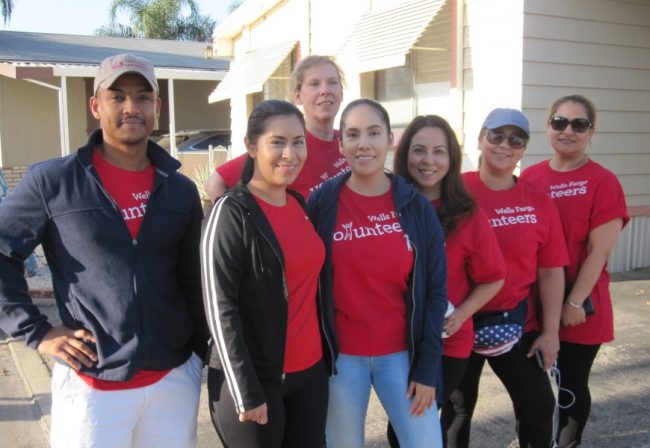 As some have volunteered in the past with us, they were familiar with the general schedule of the day and were quick to grab paint rollers and start applying paint to the home.
Towanda, who is also an Air Force veteran, and a regular volunteer with Habitat Riverside and Wells Fargo, brought her experience and enthusiasm to the team that morning. She was not hesitant to lead her team members by example and answer questions pertaining to the work at hand. Towanda said, "I love being able to come out and help because it allows me to continue to serve my community."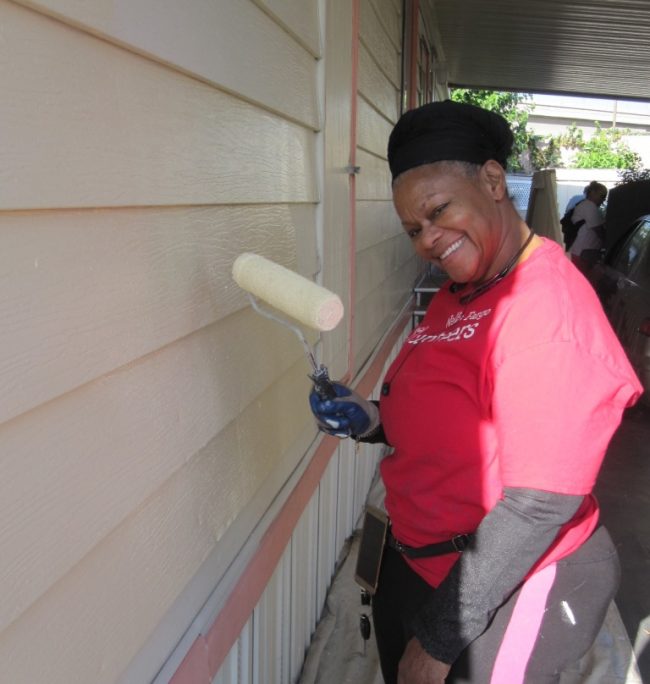 Isabel, another familiar face on our projects, rushed to come out to help us that morning before her work shift at Wells Fargo. Despite the long day ahead, she was excited to be able to join us that morning to lend a hand. Our volunteers are dedicated and we appreciate them so much!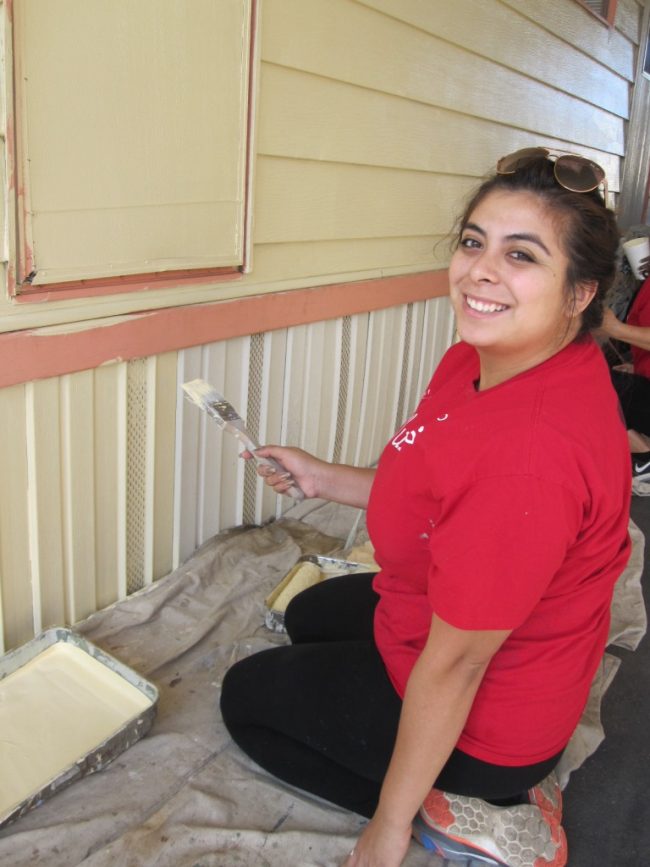 While Isabel painted the skirting, volunteer Matt took a ladder and worked on the trim of the home, carefully making sure that the home was neatly painted in high, hard to reach places. 80's disco music filled the porch as a group gathered to paint it together. Between paint brushes, bonding, music and fun, the home was quickly transformed in a matter of hours. We wrapped up around noon and the team was filled with smiles, proud of the work they had completed.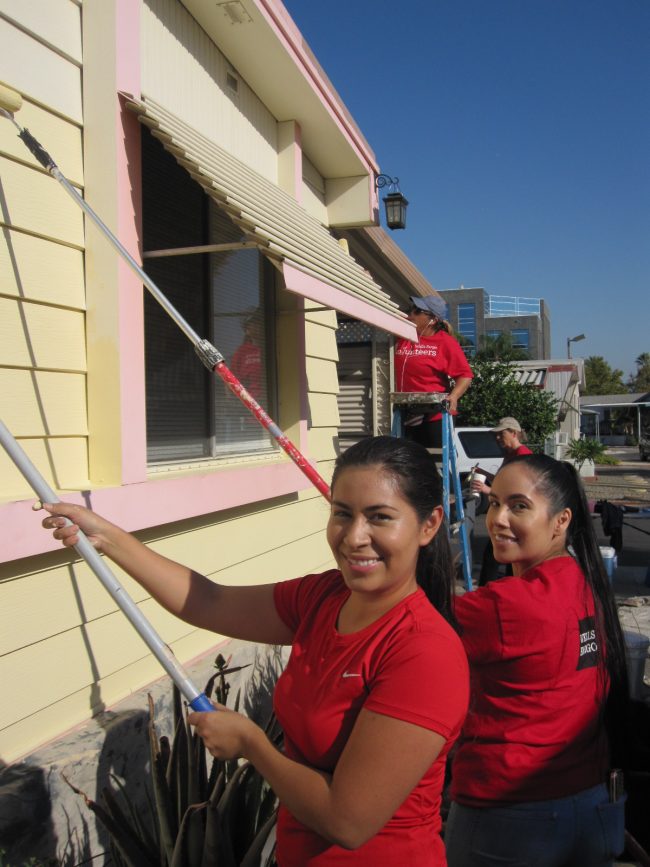 Our thanks go out to Wells Fargo for joining us in another home preservation project. Your help is greatly appreciated. We hope to see you all again soon!