On November 4th, 2017, students from Ramona High School's Campus Chapter, UC Riverside's Future P.I.L.L.S., and UC Riverside's Global Medical Brigade came together to help paint Jay's home. Jay is a resident of Country Squire Mobile Estates in Moreno Valley, where he resides with his wife and two daughters. Because of a recent work injury, Jay has been unable to take care of the exterior look of his home. Our student volunteers wanted to help him out. They gathered at the mobile home park early on a Saturday morning to lend a hand in painting.
Students from Ramona High School are seasoned volunteers on our home preservation projects, so they were quick to get started. Although from different schools and organizations, the students worked well together as a team. One volunteer from UCR P.I.L.L.S. said to a Ramona High School student, "If you have any questions about college or what we did to get to UCR, we're here with answers and advice."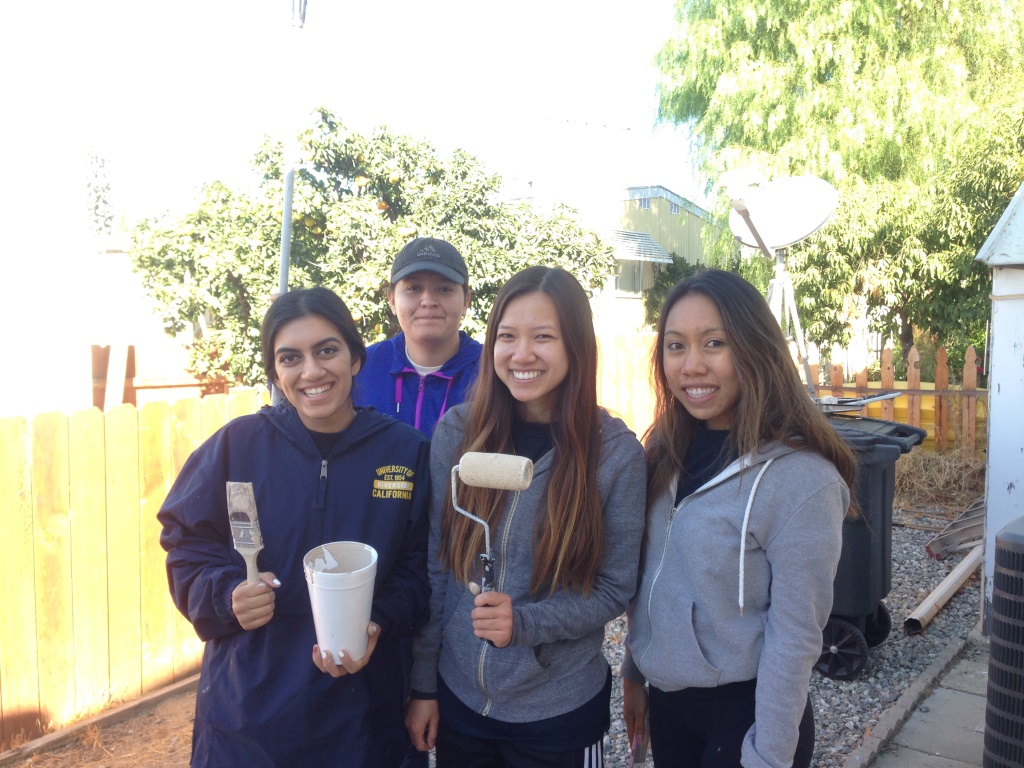 In a matter of hours, the home was finished! Jay stepped out of his home with his two daughters and a look of excitement on his face. He could not believe the work the volunteers had done in just one morning. His daughters sang with excitement while walking around admiring the new paint.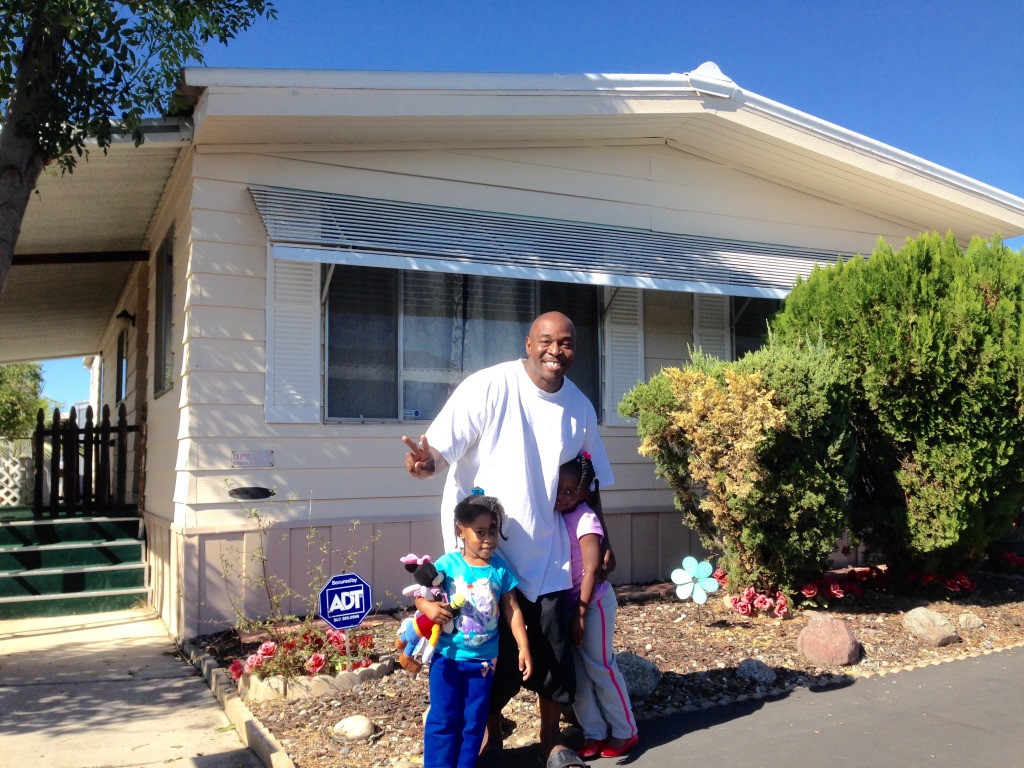 Thank you to all of our volunteers from Ramona High School and UCR for helping Jay and his family in this home preservation project!