The yard at Ruben and Maricela's Riverside home had become so overgrown that it was a safety hazard for them and their grandchildren.
When Ruben applied for the program with Habitat for Humanity, he explained it's been hard watching his property deteriorate. "Ever since I started using a cane I haven't been able to keep up with the yard,". Maricela had worked at a family business, but after her brother fell ill, they had to close down. The yard work had become overwhelming and now that they were living on an income from social security, the family could not afford to pay for someone to maintain the yard.
The yard cleanup was a huge project. Trash needed to be removed, trees needed to be trimmed,  and dead grass and weeds needed to be cleared.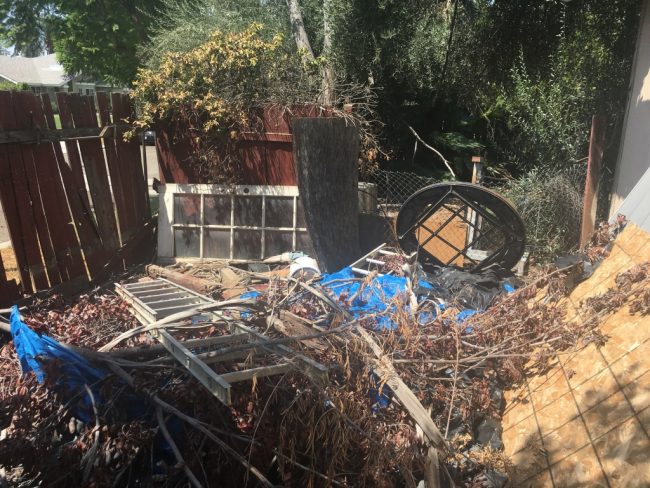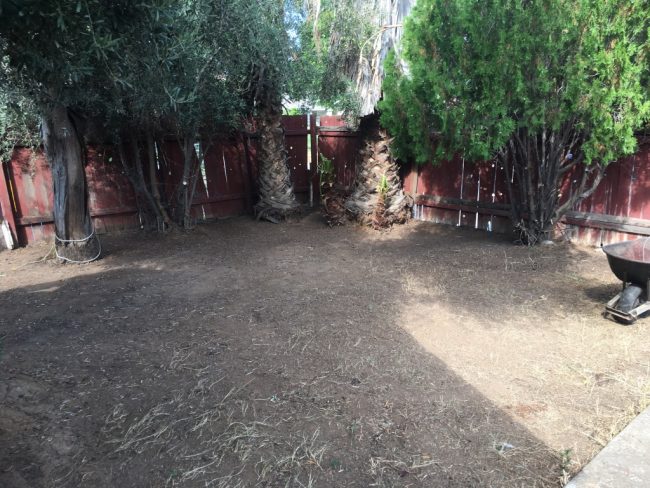 Before and after photos of the yard clean-up.
To start the project, we were joined by a powerful young adult group of Mormon Missionaries who came from various parts of America to do missionary work in Southern California. The volunteers were not deterred from the large project and tackled over half of the work in just one day!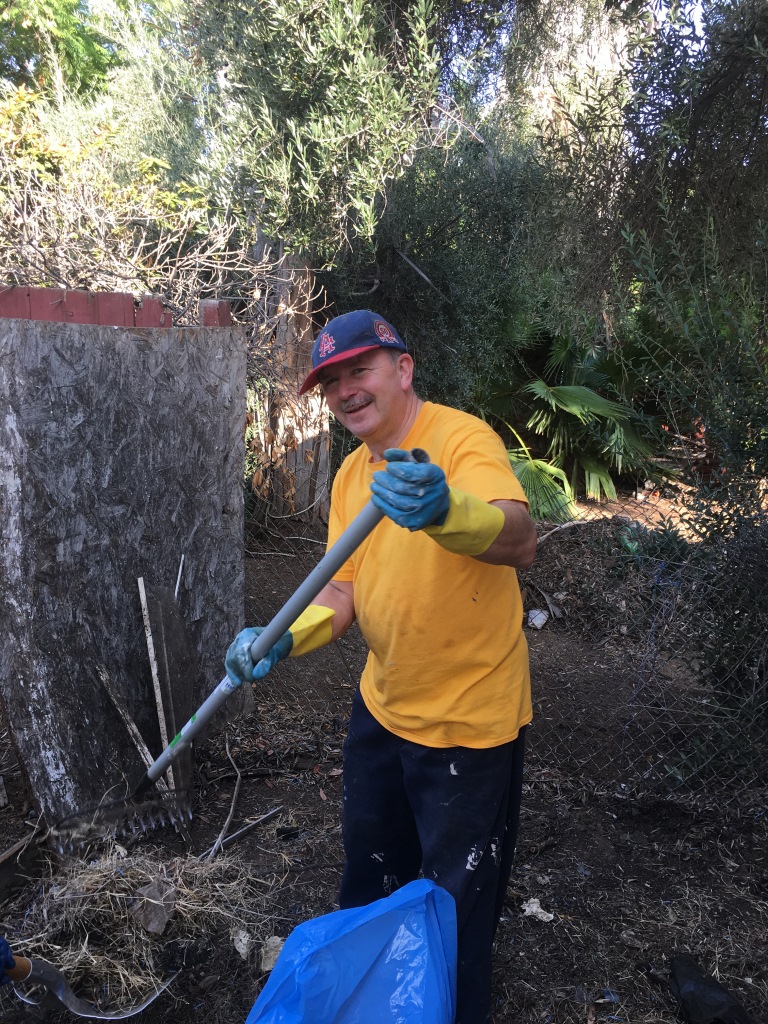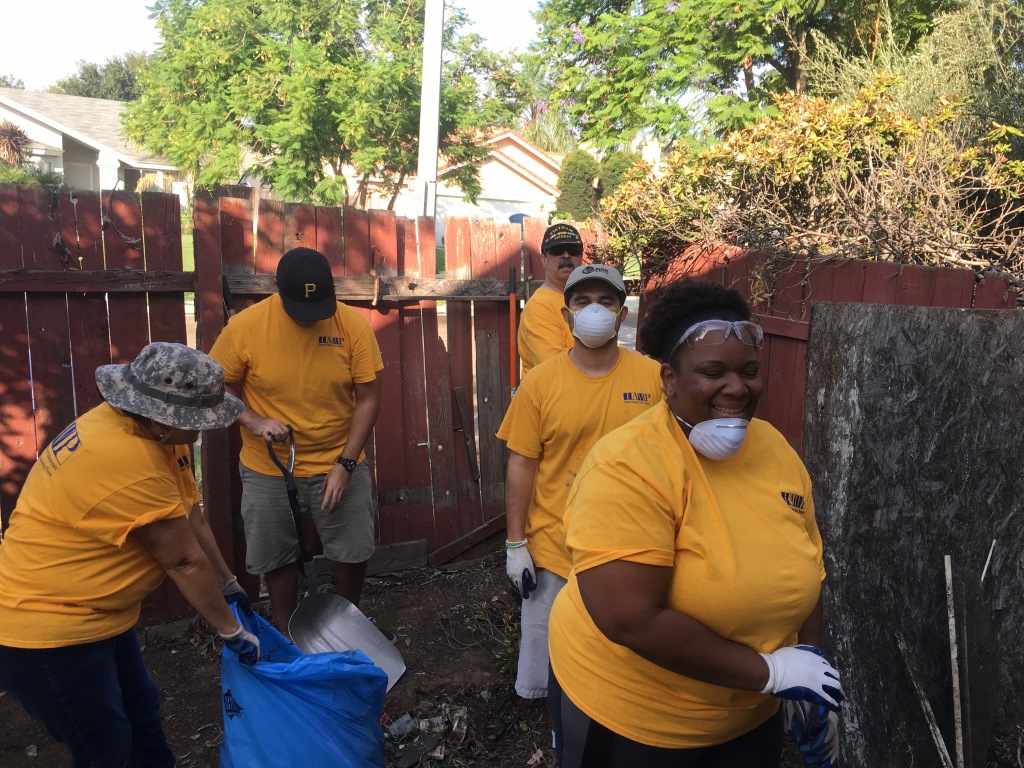 Volunteers from Mormon Missionaries.
To finish the project on the following day, volunteers from the International Association of Workforce Professionals joined us.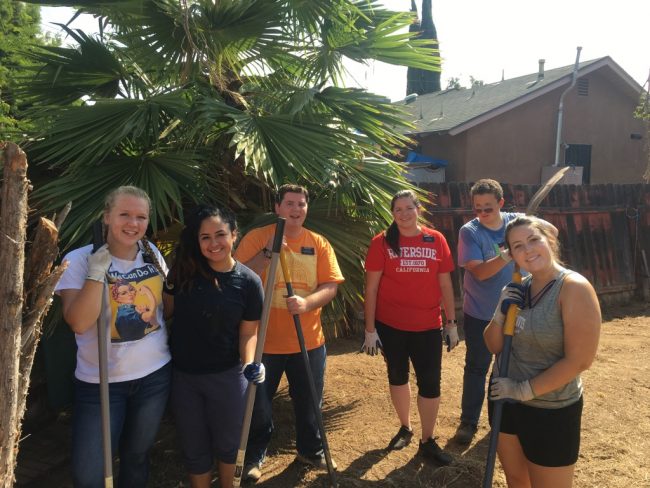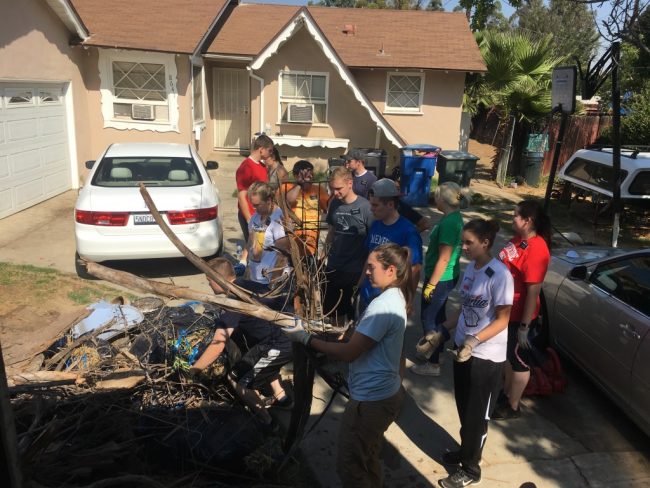 Volunteers from International Association of Workforce Professionals.
These volunteers are regulars at Habitat for Humanity Riverside, they have volunteered on numerous A Brush with Kindness projects with us. These volunteers were determined and hardworking, they did a great job!
Thanks to service of these volunteers, Ruben and Maricela now have a yard they can be proud of.