On November 18th, 2017, students from UC Riverside's undergraduate business program, Phi Sigma Pi, and the Habitat for Humanity Campus Chapter, came together to help paint Anthony's home. Anthony, a senior residing at Village Riverside Mobile Home Park, was approached by management with an order to repaint his home because the color was no longer in compliance with park regulations. Anthony contacted Habitat for Humanity Riverside for assistance, and we were happy to help!
Students gathered in the community center bright and early Saturday morning to sign-in and submit their waiver forms. Half an hour later after a safety briefing, they began to apply the first coat of paint to the home.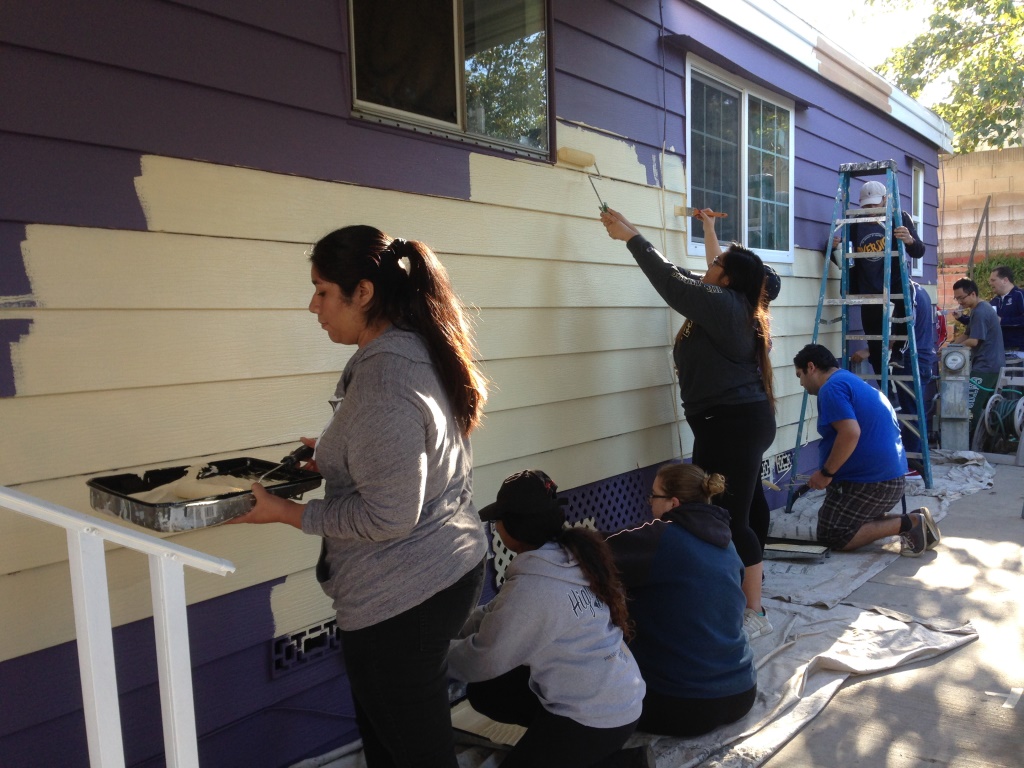 The original color was a bright purple that was difficult to cover up with the new cream color, but our volunteers didn't let that bring down their spirits. Rather, they teamed up and worked together to tackle all the tough spots. They made painting a fun and enjoyable activity.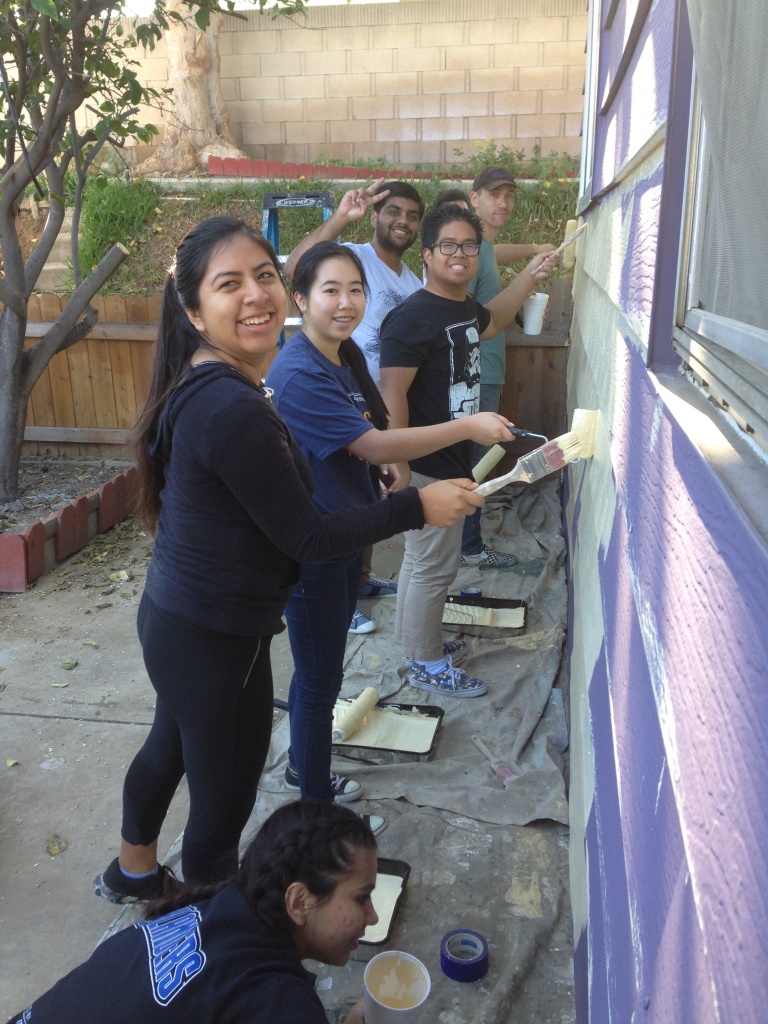 Dr. Jasso, senior lecturer in management at UCR School of Business, was there to show support for his students. When the work was all done, he gathered everyone together for a group huddle to celebrate the incredible teamwork that went into this home preservation project.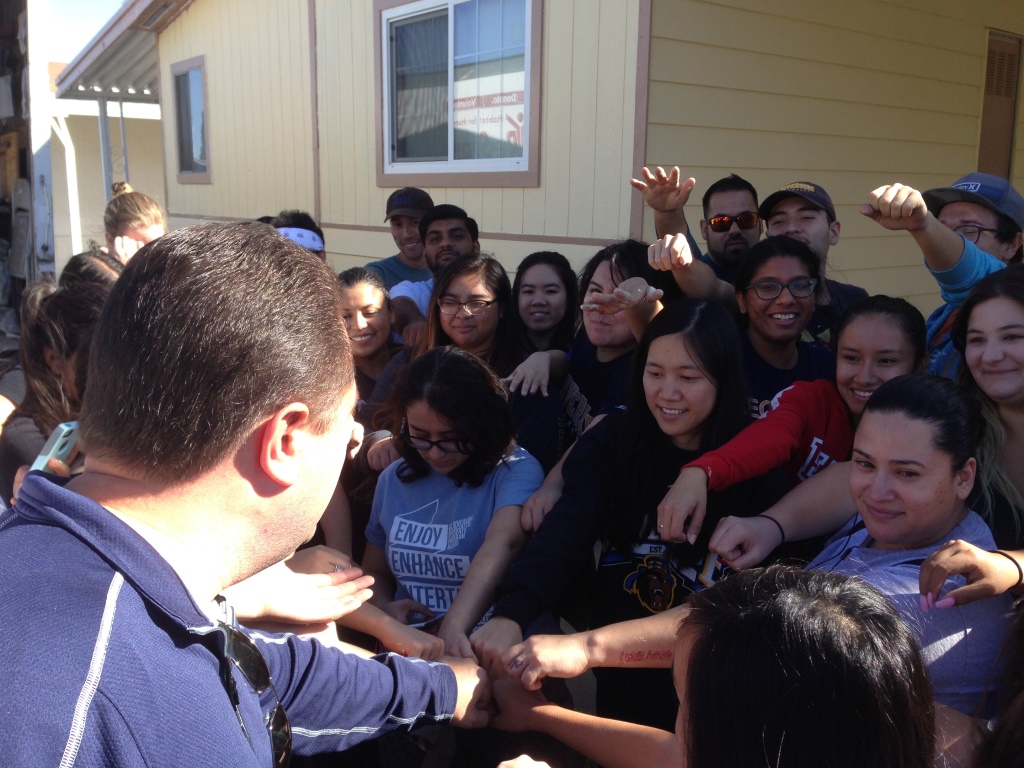 Thank you to all the students who came to volunteer their time to help a senior in need! We appreciate all the help that you put back into the community.