Due to the unseasonably warm temperatures last Saturday, volunteers were unable to paint Maxine's home in its entirety. Students from UC Riverside's Habitat for Humanity Campus Chapter and Kiwanis Circle K Club came together Saturday morning to complete the paint job that was started by volunteers from Kaiser Permanente and Merck the week prior.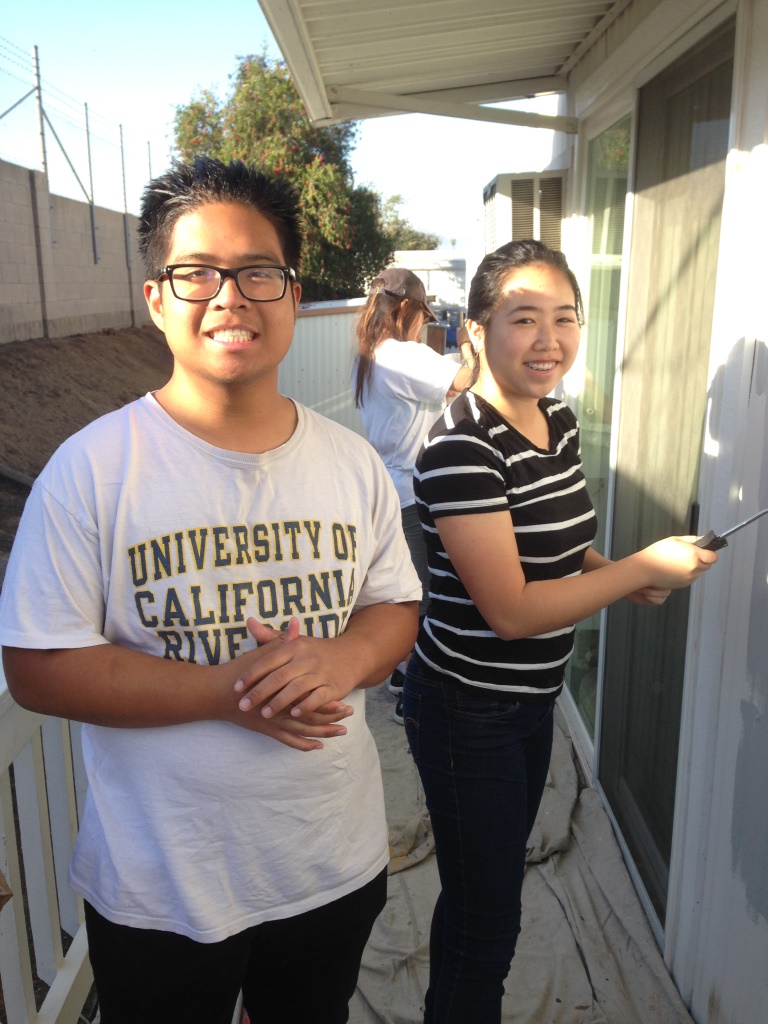 Fortunately, the cool weather was favorable for our student volunteers that morning. Without the sun chasing them, they were able to paint comfortably and take the time to be careful with their work. It was a relaxing activity for the volunteers to bond, develop skills, and meet members of the other organization.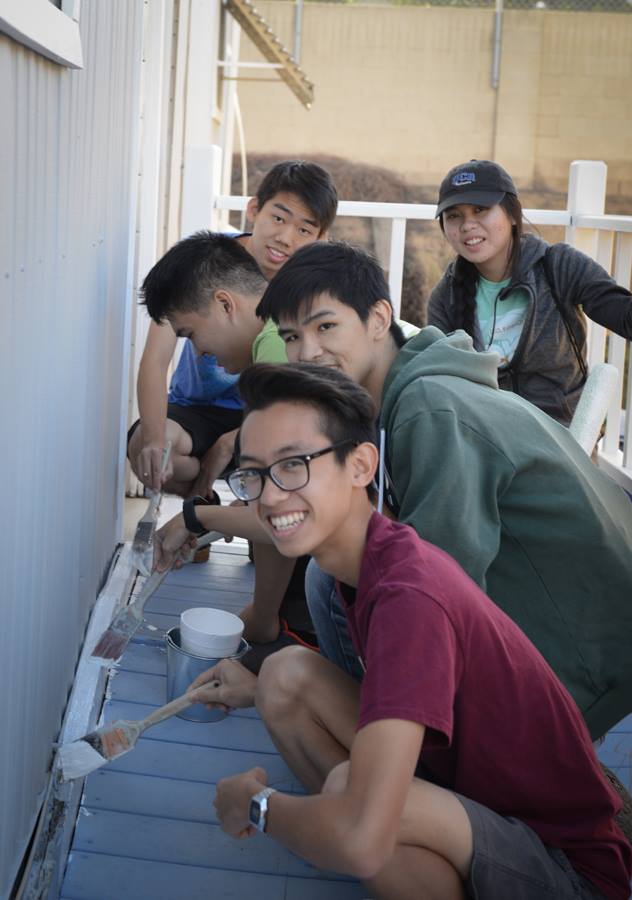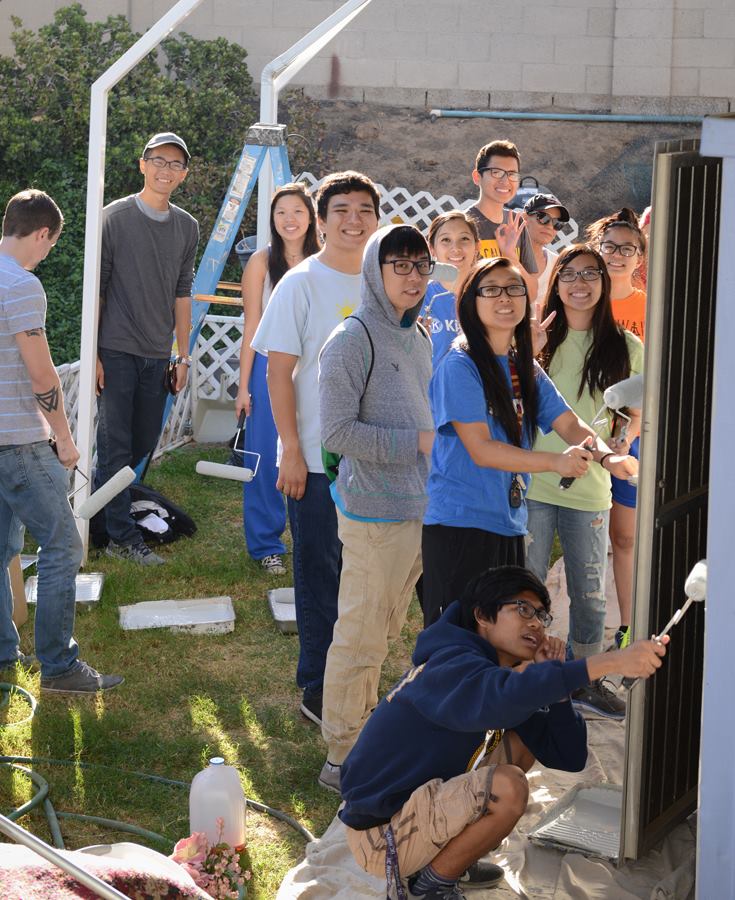 In no time, volunteers were wrapping up the final touches around the home, making sure every part of it looked clean and even. They were helpful with folding all the tarps, cleaning out the paint brushes, and assisting in loading all the materials back into the truck. Before leaving, the students were able to meet Maxine, and see the direct impact of their hard work. As Maxine thanked them for helping her, the volunteers resounded with, "No, thank you for allowing us to work on your home!"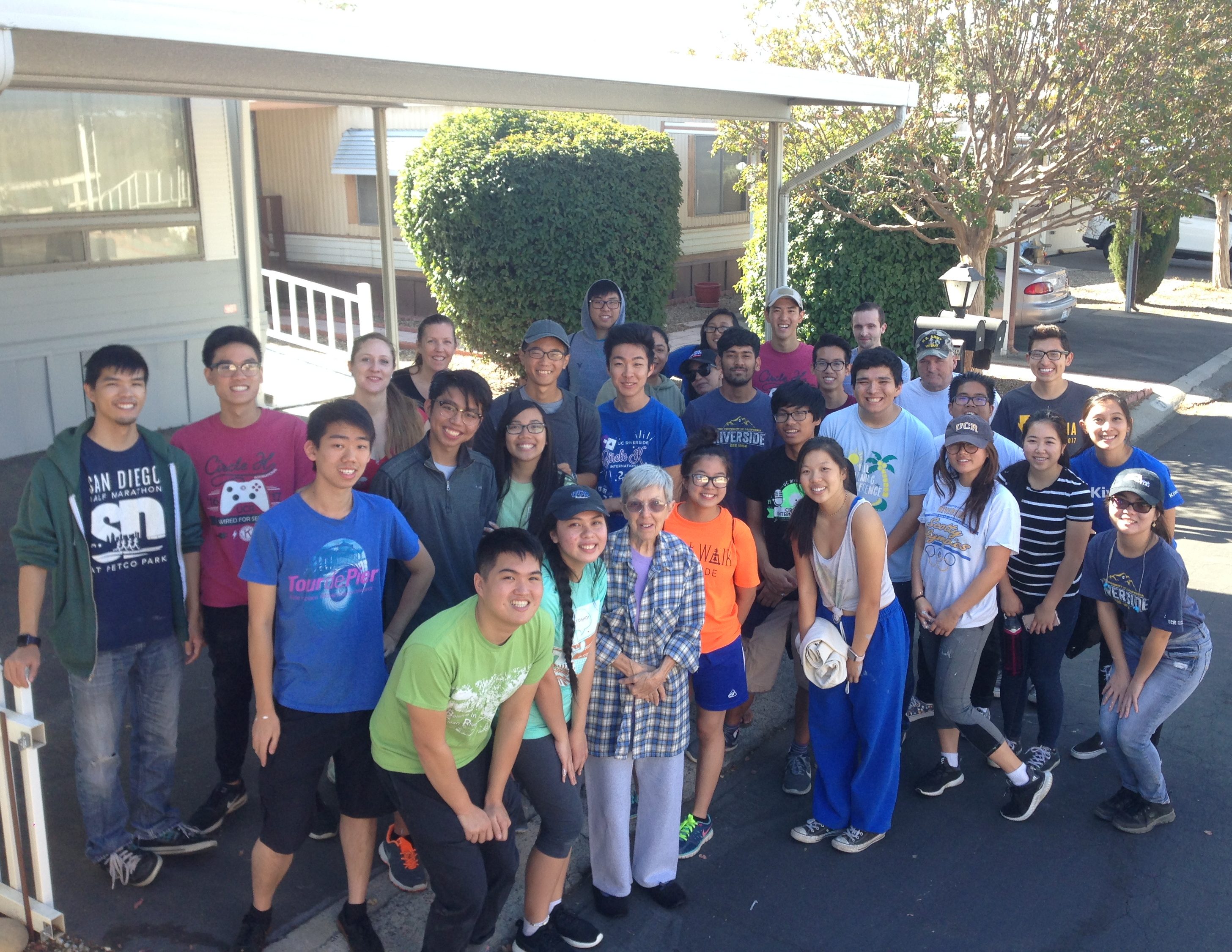 Thank you UCR Habitat for Humanity Campus Chapter and Kiwanis Circle K Club in teaming up to make a difference one community member at a time!