Habitat for Humanity Riverside is currently building eight homes at Roberts Way in Moreno Valley and we are working hard to complete the project by May 2015. May is creeping up fast and all hands are on deck including volunteer groups. A big shout out to Visterra Credit Union – for their hard work painting the interior of three homes on January 31, 2015 at Roberts Way!
The day sta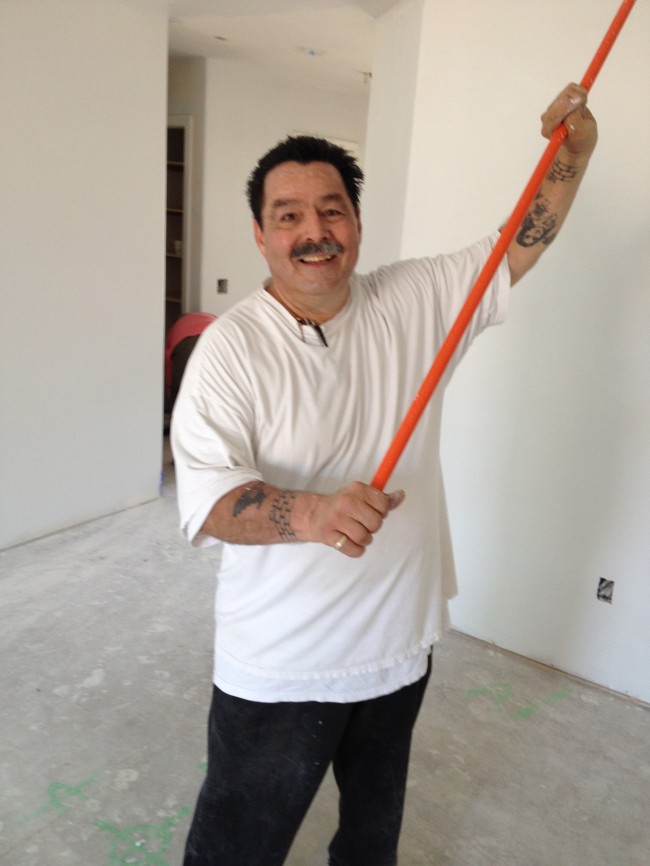 rted with Louis who set the bar high for the rest of his fellow Visterra Credit Union volunteers by showing up 30 minutes early.  Louis wasted no time and went right to work sweeping out the homes.  Later he took charge of using the extension pole to paint the walls and ceiling.  Although he had to leave early, he made sure he gave us four hours of work in three hours. We have the picture to prove it!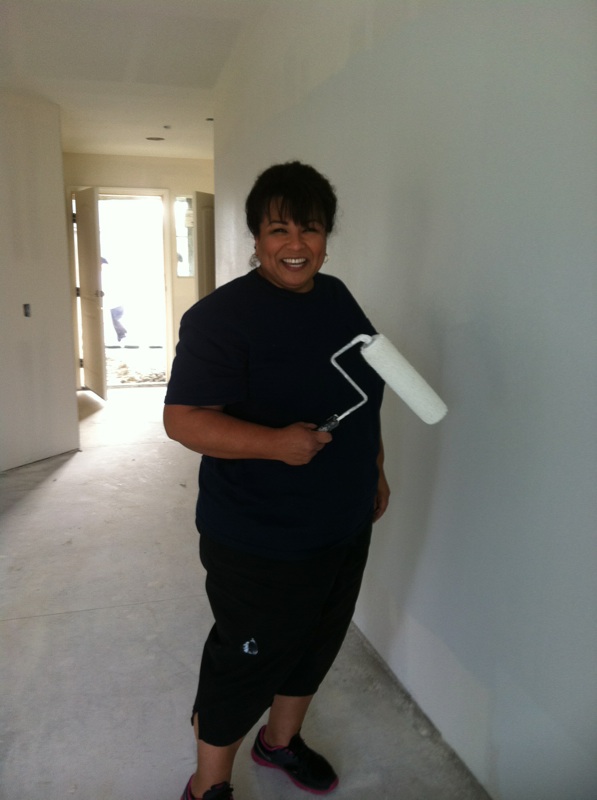 Talk about leading by example, Bea, who rallied the group, did not hesitate to climb the ladder and do the edging.  When she was done with that she went on to rolling.  Was there anyone else who kept up with her?  She is a woman that not only worked hard but had fun doing it.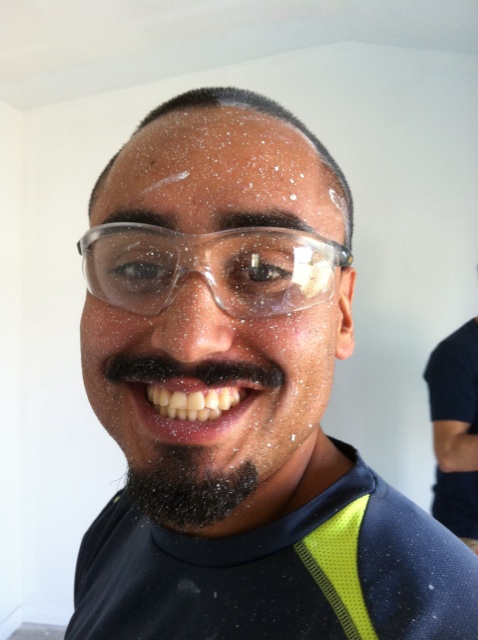 We had some of our Partner Families working alongside Visterra Credit Union volunteers, but we forgot to tell Chris, our Partner Family- that he was painting the ceiling not his face, LOL.  Chris you did a great job and everyone enjoyed working with you.  The smile on your face says everything about the day.
Some companies have "bring your child to work day"., Habitat for Humanity Riverside on the other hand has "bring your family to volunteer day"! We had a father and son duo, Fernando brought along his -son Tybrus to complete his community service hours for school. Fernando came prepared with his own equipment, knee pads, gloves and goggles.  -It was great to watch the father son duo working together and see the work ethic Fernando passed on to his son.   I heard they were the last to leave.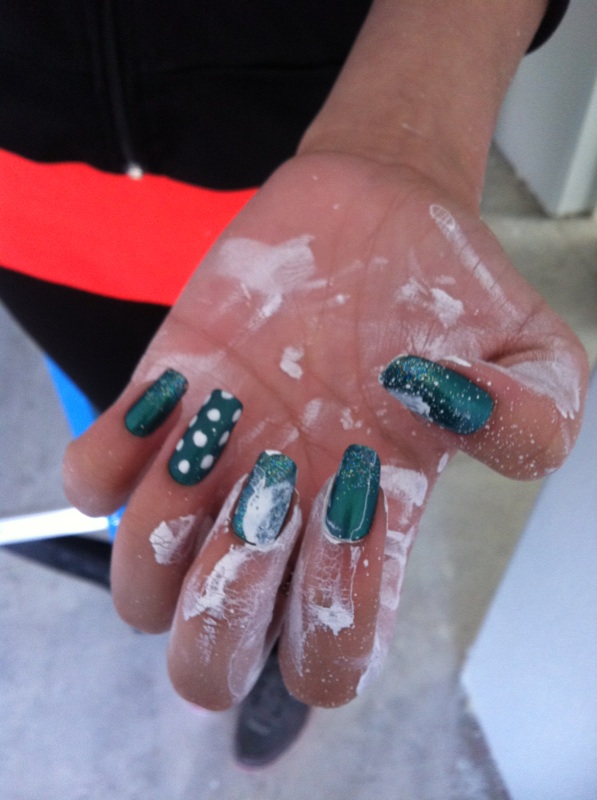 Some people volunteer on paint day just for the free manicure.  Genevie – your nails never looked so good until you volunteered with Habitat for Humanity Riverside. You are welcome for the beautiful manicure and we hope to see you again on the next volunteer day.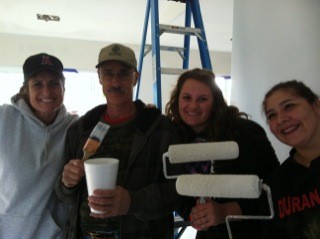 I tried taking a picture of Karen, Rene, and Larry, but Mary  did not want to be left out and photo bombed the picture.  Looking good you four!
Thank you Visterra Credit Union volunteers and Partner Families. It was a blast working with you guys!