Thank you 571murdamo66, giscamerastoysntrains, and tradinghaus for supporting Habitat for Humanity Riverside through eBay Giving Works. These individual sellers have chosen to donate a chosen portion of their listings to support our mission to bring people together to build homes, communities and hope. 
eBay Giving Works allows eBay users to partner with their favorite non-profit organizations and donate a potion of their listing's sale automatically, with no extra effort on their part. Users are in complete control, from choosing which items to list with a donation and how much of a percentage they want to donate.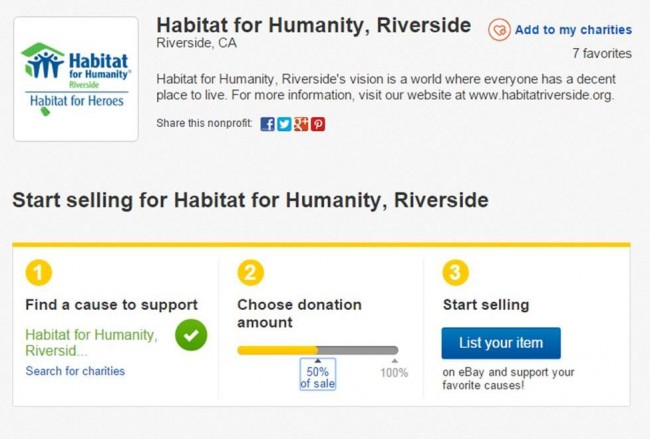 For directions on setting up your eBay account with Giving Works, Click here.
To shop from sellers donating to Habitat for Humanity Riverside with Giving Works, visit here.