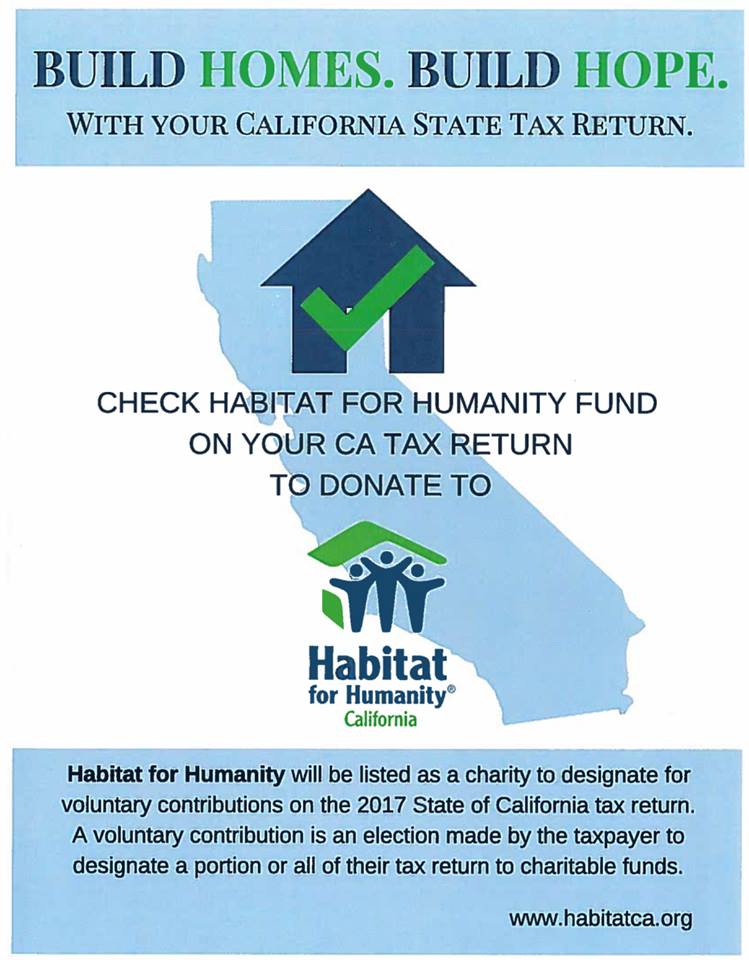 Habitat for Humanity will be listed as a charity to designate for voluntary contribution on the 2017 State of California tax return. A voluntary contribution is an election made by the taxpayer to designate a portion or all of their tax return to charitable funds. Check yes to donate to Habitat for Humanity California.
To Donate on your 2017 CA Tax Return:
1) Find the Voluntary Contributions list on your 540 CA tax return form
2) Find box #437 "Habitat for Humanity Fund"
3) Simply designate how much you would like to donate and help us build California!
For more information visit: