On May 14, 2016, volunteers from Ramona High School's Habitat Campus Chapter, UCR's Habitat Campus Chapter, UCR Alpha Phi Omega, UCR T.L.C, UCR Physicians Assistance, and State Farm came together at The Meadows Mobile Home Park to help Patricia. Patricia has been living in her home in Riverside for several years and is well known on her street as a wonderful, friendly person.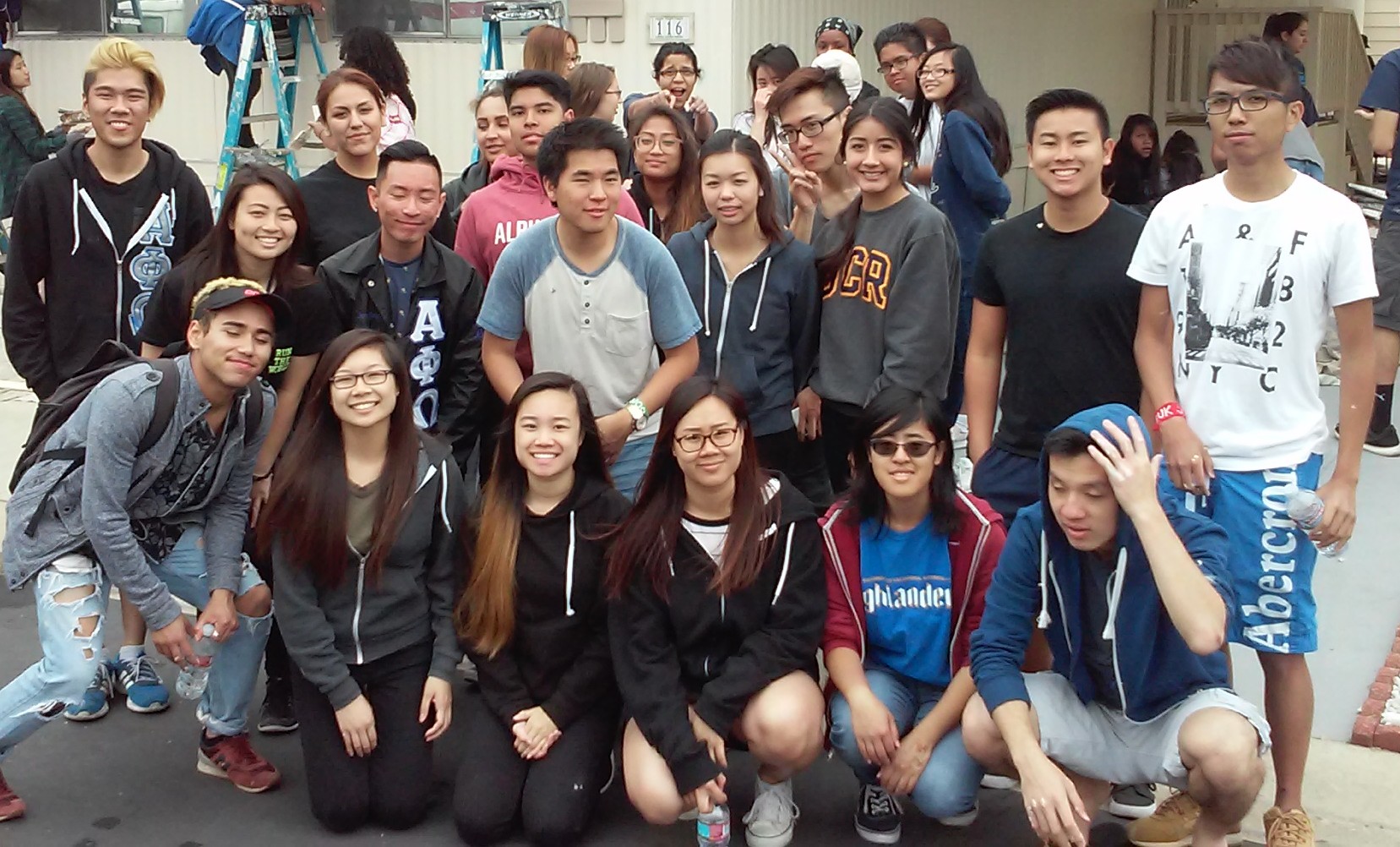 There were more volunteers than we normally have on an A Brush with Kindness project. Some volunteers, such as the members from Ramona HS and UCR's Campus Chapters, were very familiar with working on our volunteer days while others had never used a ladder or painted before. Volunteers were able to lean on each other for support, giving tips and motivation throughout the day. A few of the students were scared to get on the ladders, but after a little encouragement from the group, they concurred their fears and climbed ladders to paint the high point of the home.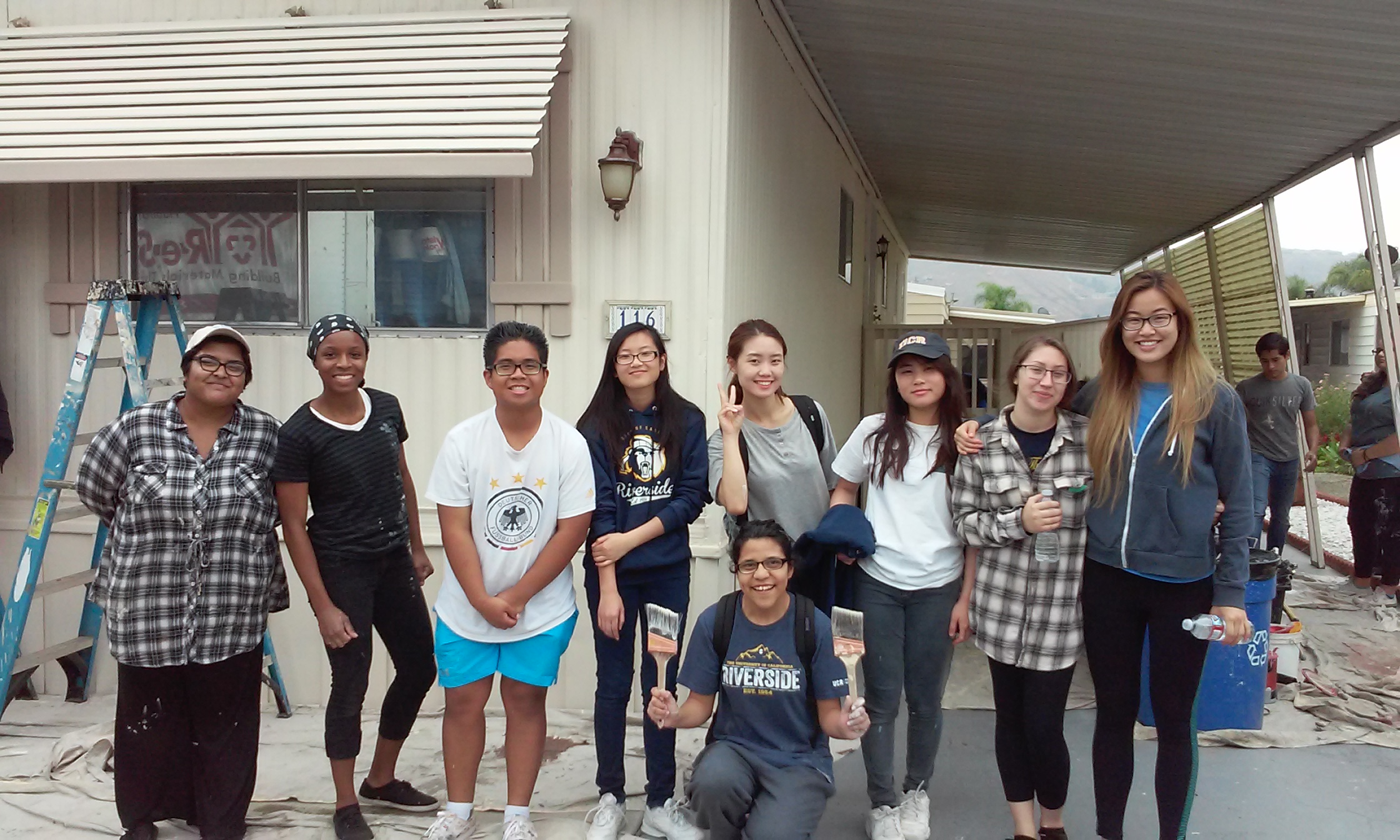 "I saw this as a great opportunity to help our local community and residents. I think helping others maintain their homes allows the continuation of pride in homeownership and creates a better sense of community," said volunteer and local Riverside State Farm agent Mike Powers.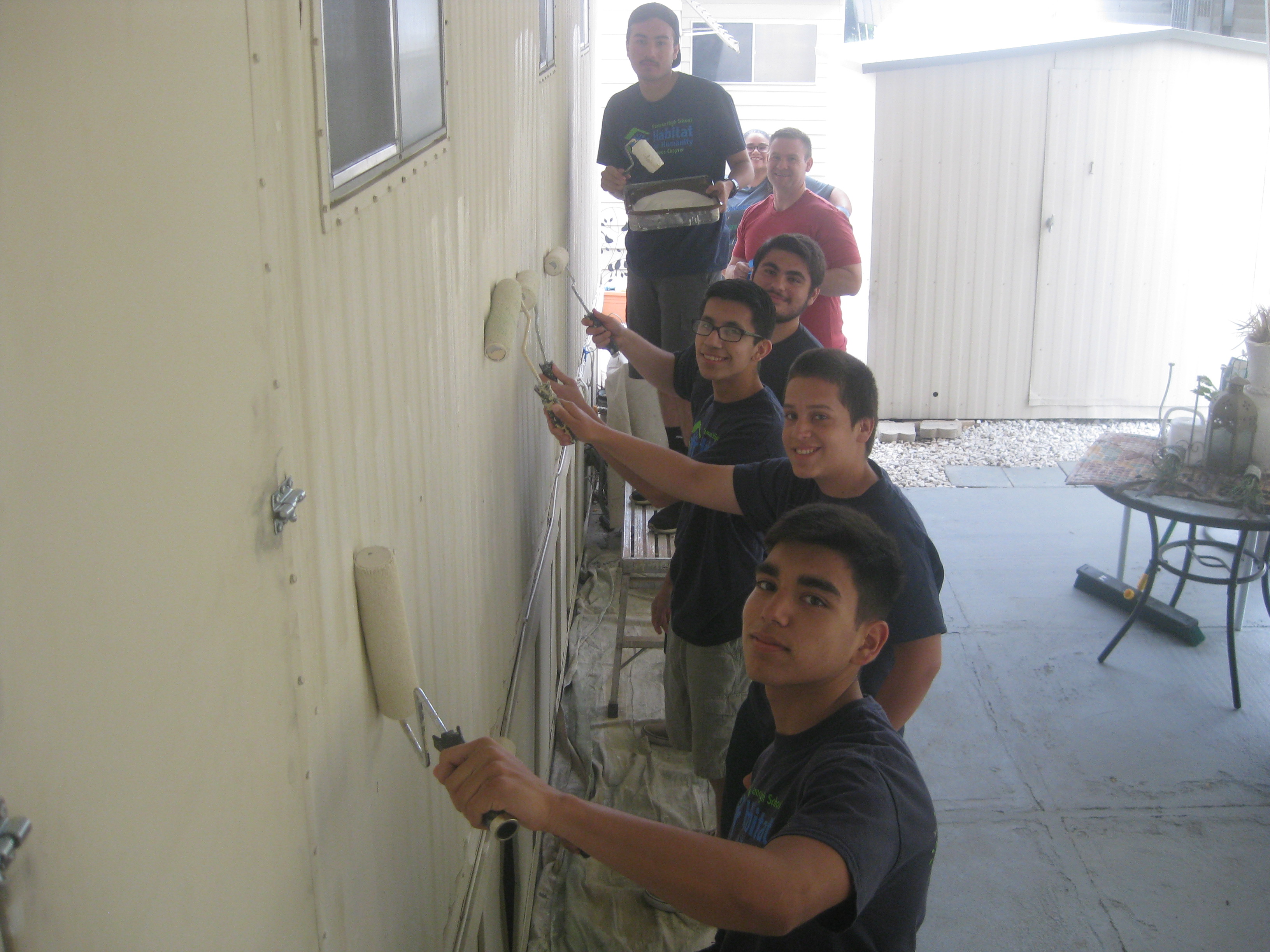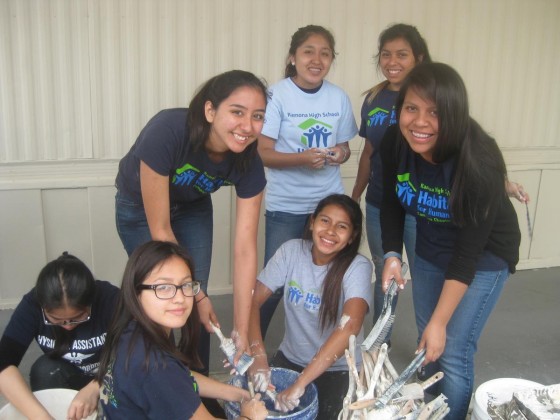 At the end of the day Patricia stated, "I'm so happy to see so many volunteers paint my house. I am at a loss for words". Thank you volunteers, your kindness and willingness to help have positively impacted Patricia's life.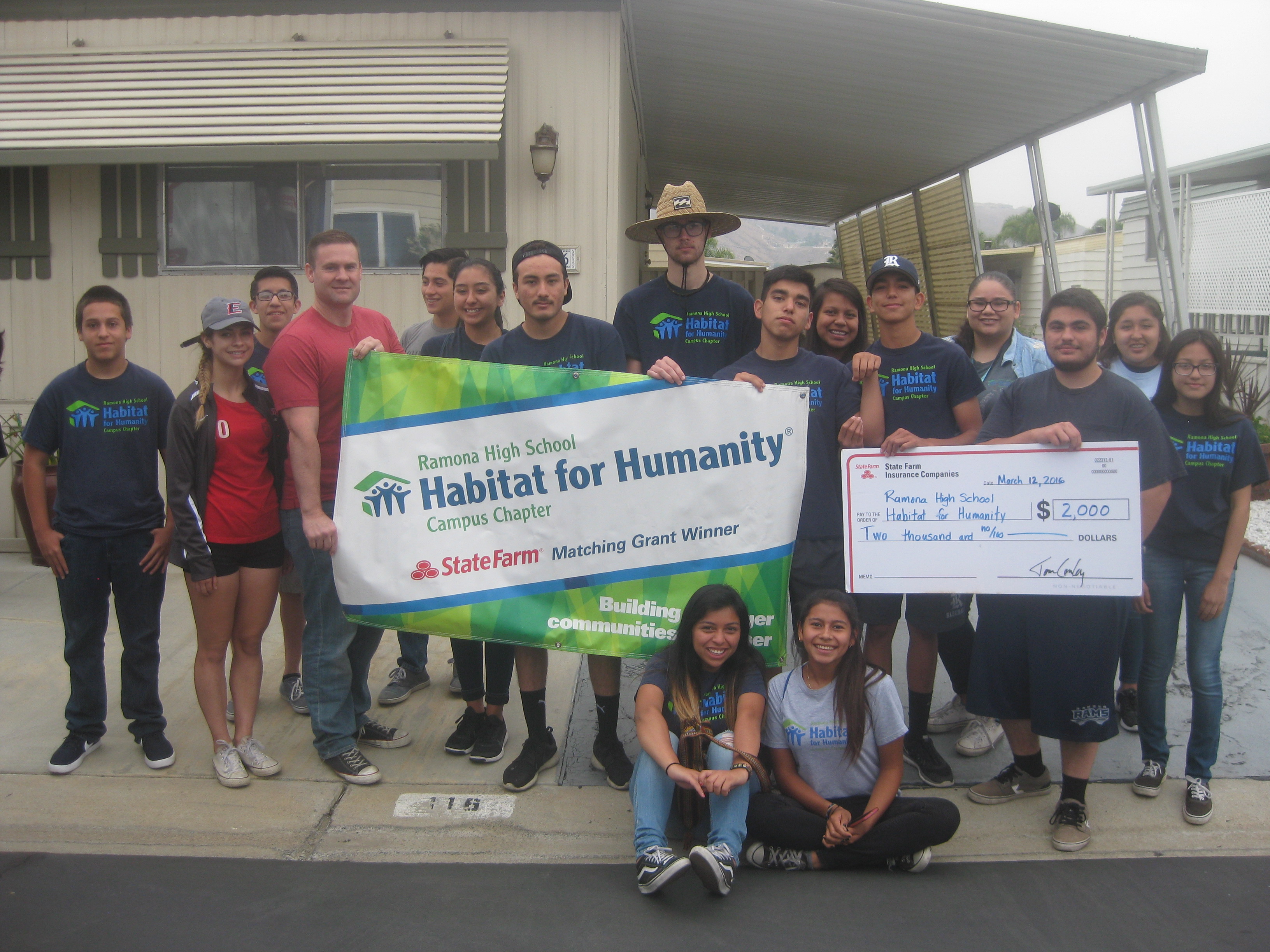 In March, Ramona Campus Chapter earned a State Farm Matching Grant, making it possible to assist several other families through A Brush with Kindness.
The Press Enterprise featured a story about this volunteer day, read about it here.