The day started dark and early for Habitat for Humanity Riverside staff as they finished their setup for the exciting day ahead. Soroptimist International Moreno Valley were right beside the Habitat for Humanity Riverside staff as they prepared to thank volunteers by serving them breakfast. Orange juice, granola bars, fruit, pastries, and coffee were offered to everyone as they began to arrive on the build site.
Bank of America's own David Hahn presented Habitat for Humanity Riverside with a check for a whopping $50,000! Thank you, Bank of America!

David organized an amazing group of volunteers for the day who came ready and raring to go. But, David has done this before. In fact, we dug up this picture from 2010: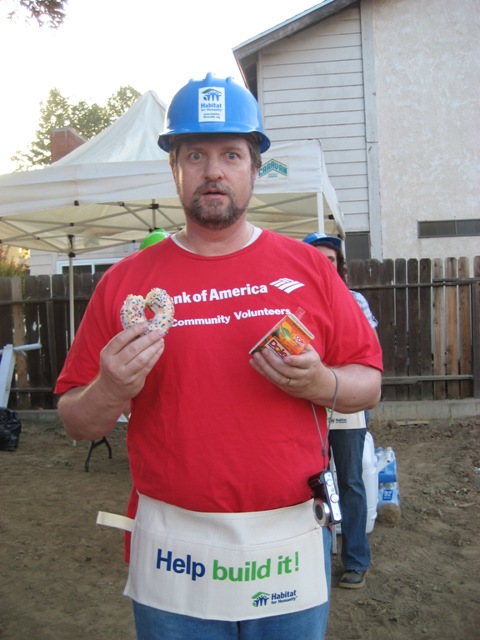 But David would like you to know he's making much better eating choices in 2014: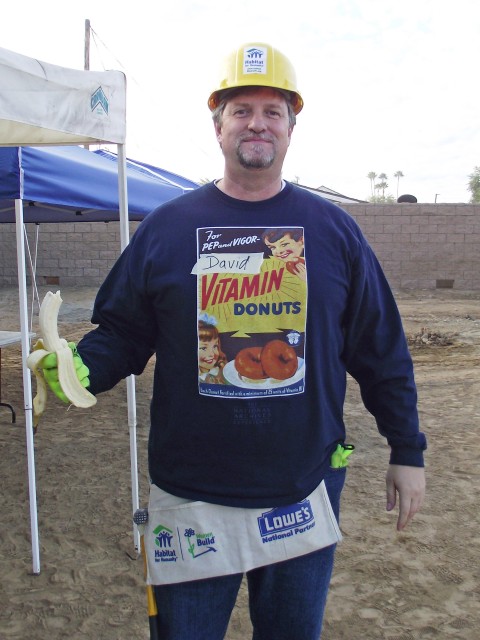 Hard hats, protective eye wear, and gloves were provided to make things as safe on the site as possible. Now it was time for the real fun! Volunteers split up into four teams by color. The yellow team had staff from the  of The City of Moreno Valley and was led by Habitat for Humanity Riverside staff member Luis M. The Green, Blue, and Red teams were from Bank of America, and led by Joe G., John W., and Lee C. respectively. Brad and his fellow framers from Inland Empire Framing, Inc. went to each lot to help the teams in their framing efforts.

The yellow team, City of Moreno Valley staff, was the very first to get a wall frame up!  City of Moreno Valley Council Member George Price stayed all day to raise walls alongside his constituents.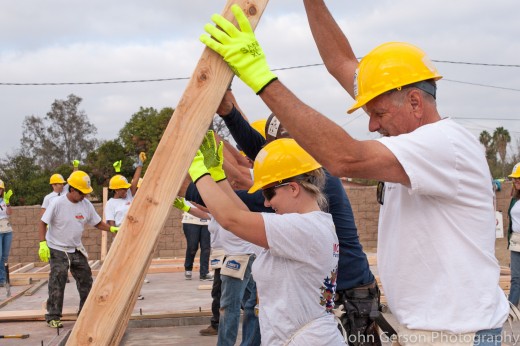 City of Moreno valley were released for lunch break first (I'm pretty sure I spotted a few doing a victory strut to the lunch line… looking at you Luis and Shanikqua!). Habitat Riverside board members Ken Gutierrez, Nick Firetag, and Jesus Morales were in charge of manning the grill, having a grand time while handing out hamburgers and hot dogs to those in need of refueling.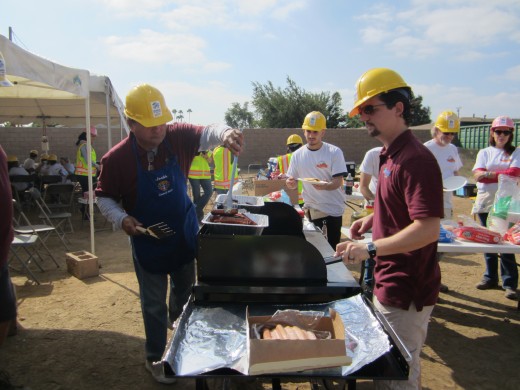 Jose Medina, Assembly Member of District 61, stopped by and raised a wall with some Habitat families and volunteers!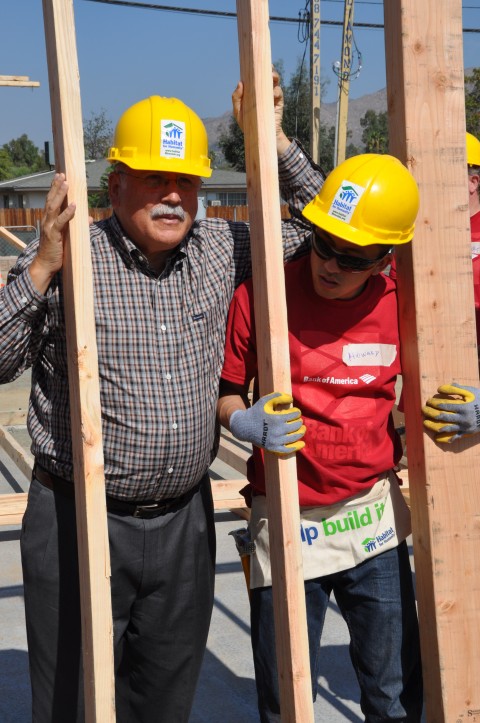 During lunch, a couple of certificates were handed out for special team member recognition. A team yellow member won the "Best Hammer Technique" award for the unique way she hammered nails on the wooden beams below her. A member of the red team won the "Most Bent Nails" award, which she accepted graciously.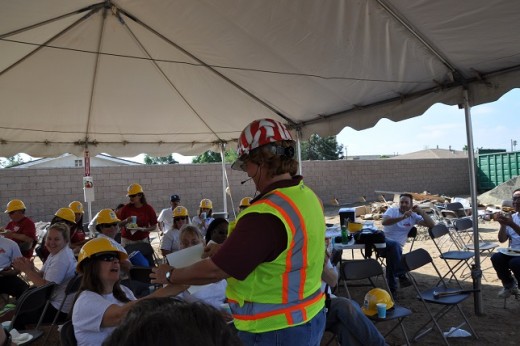 As volunteers finished teams were also handed markers and encouraged to write well-wishes and blessings on the newly-built frames. Habitat partner families had a chance to work on their homes and their future neighbors' homes, and incredibly meaningful messages were left on those wooden beams. That love and light will be with those homes always.