Thoughts from our Executive Director, Kathy Michalak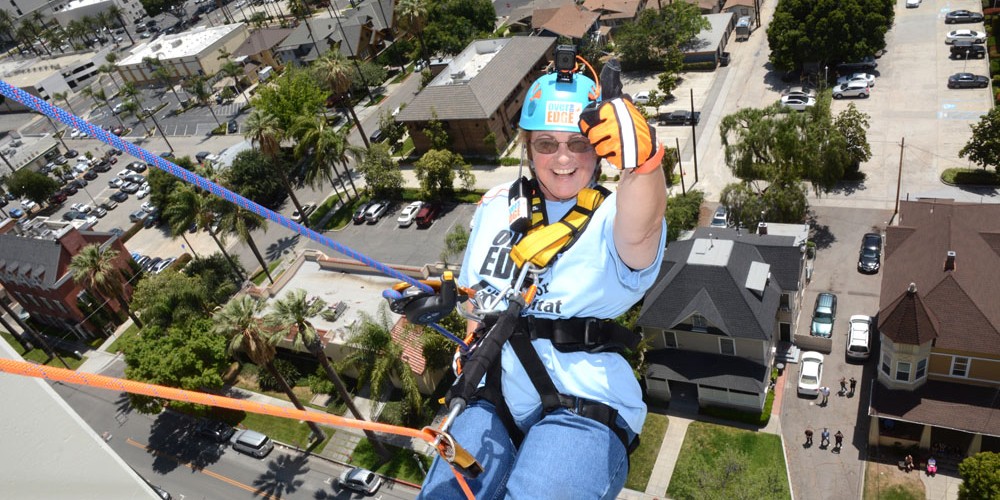 "It is summer time and already Habitat for Humanity Riverside has had a record breaking year! From the January dedication ceremony for eight homes on Roberts Way in Moreno Valley, to the dedications of three homes at 11th & Ottawa, and one home on Woodbine Street in Riverside, we were able to provide new homeownership opportunities to 12 families!  In addition we hit new heights with our first Over the Edge fundraiser at Mt. Rubidoux Manor in Riverside, with more than 70 people raising money to support the funding of our veterans services by rappelling down the side of the tallest building in Riverside in May. Watching two female veterans rappel down 16 stories with an American Flag stretched between them while the crowd below cheered and whistled was inspiring!  We can't wait for Over the Edge 2017, so stay tuned!
We couldn't have accomplished so much without the amazing support of our community partners. From the contractors and volunteers who literally dig in and help us build, repair, and renovate homes, to the banks, the cities, the county, private foundations, and generous donors who help fund our efforts through financial support, land donations, and gifts in-kind. We were able to do so much already this year because of how our communities came together to support us.
We are truly blessed and thankful for each and every one of you."
This letter was featured in our Summer 2016 Newsletter, for more on this story or to read the complete newsletter, click here!