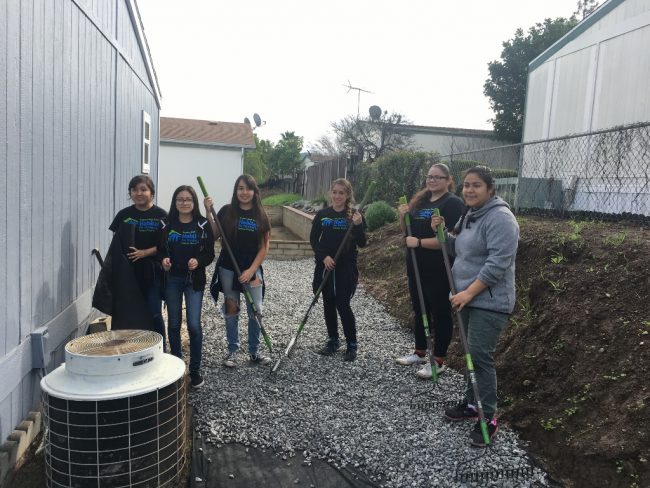 On February 11th, the Ramona High School Habitat Chapter joined us at the Villa Corona Mobile Home Park in Corona to help complete a project for our homeowners John and Yvonne. Several weeks ago John and Yvonne's yard was cleared and prepared to be filled with rock by another volunteer group. Twelve volunteers, including students and faculty members, from the campus chapter joined us to lay the weed barrier in the yard, transport and disperse the rock, and even completed a few small repair projects. The students of the Ramona High School Campus Chapter are rock installation professionals so this was a relatively easy task for them.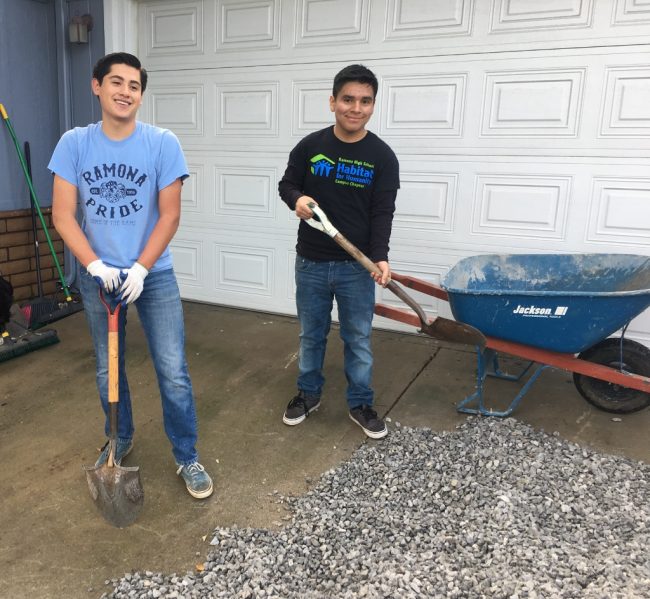 These repair projects included filling in a small hole in the back yard to prevent the homeowners from tripping, trimming some overgrown trees, and reattaching damaged siding on their outdoor utility box. All of this work was completed in a few short hours and John and Yvonne were extremely happy and grateful for the makeover they received.
The Ramona High School Habitat Chapter has been a supporter of Habitat for Humanity Riverside for many years and we're very appreciative for all the support they've continued to give us. Their continued support of Habitat for Humanity Riverside is why we're excited to support them and their 5th Annual Lap-A-Thon! Every year they hold the Lap-A-Thon as a means to raise money for us and help us to continue our efforts to provide safe and decent places for families to call home.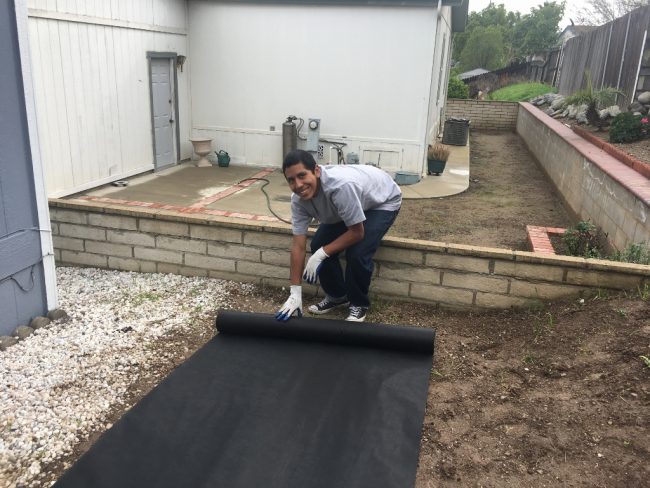 The Lap-A-Thon will take place on March 11th from 9:00 am to 11:00 am at the Ramona High School Stadium. How it works: participants can either walk, jog, run, skip, hop, crawl, scoot, or leap for one hour, or you can sponsor a participant. For more information on the Lap-A-Thon contact the Ramona High School Habitat club advisor Christine Martin at cmartin@rusd.k12.ca.us.