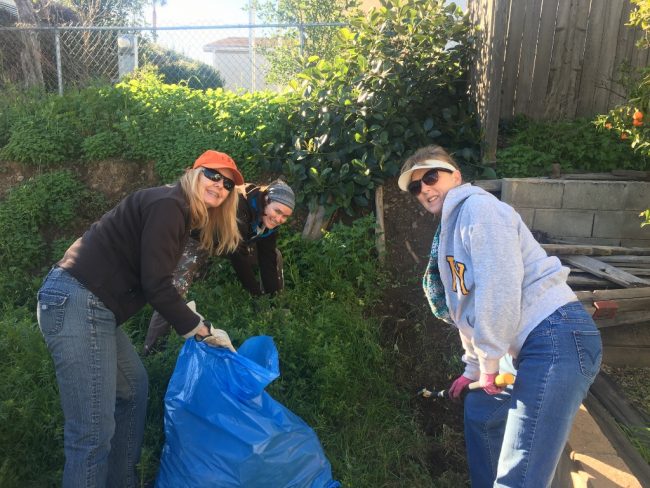 On Saturday January 28th, members from the 8th region of the American Society of Civil Engineers (ASCE) came together for a landscaping project in Corona for John and Yvonne. ASCE works to offer essential value to its members and the community through advancing civil engineering practices and community engagement. This afternoon's work was crucial. John and Yvonne's yard had been overgrown with weeds and other invasive plants and had become too difficult for him to manage due to the strenuous scope of work and his financial limitations.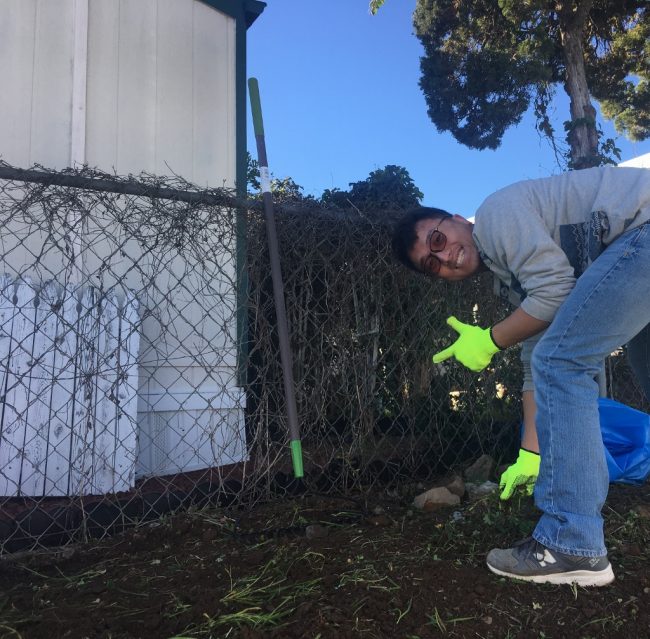 The group immediately began to work by removing and collecting the weeds and other debris into bag, and leveling and smoothing the ground in preparation for weed barrier and rocks to be placed in the yard. Being that it was the first weekend of clear skies this month, the group was eager to spend this beautiful day assisting John and Yvonne.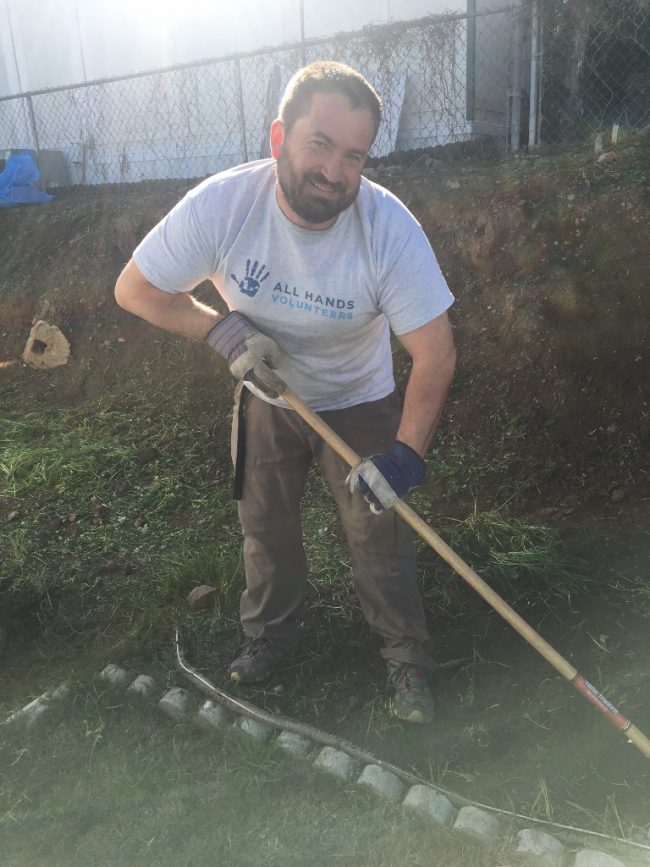 After giving so much effort all afternoon they had expended lots of energy and were very ready and deserving of a break. The group's coordinator provided bananas and granola bars for everyone, and once their energy was replenished they got right back to work. After the break, the rest of the work was completed quickly; the last few weeds were removed and the ground was ready for the rock. The group was very satisfied with their work and were excited and grateful for the opportunity to help. Thank you American Society of Civil Engineers for your help, we look forward to having you all volunteering with us in the future.