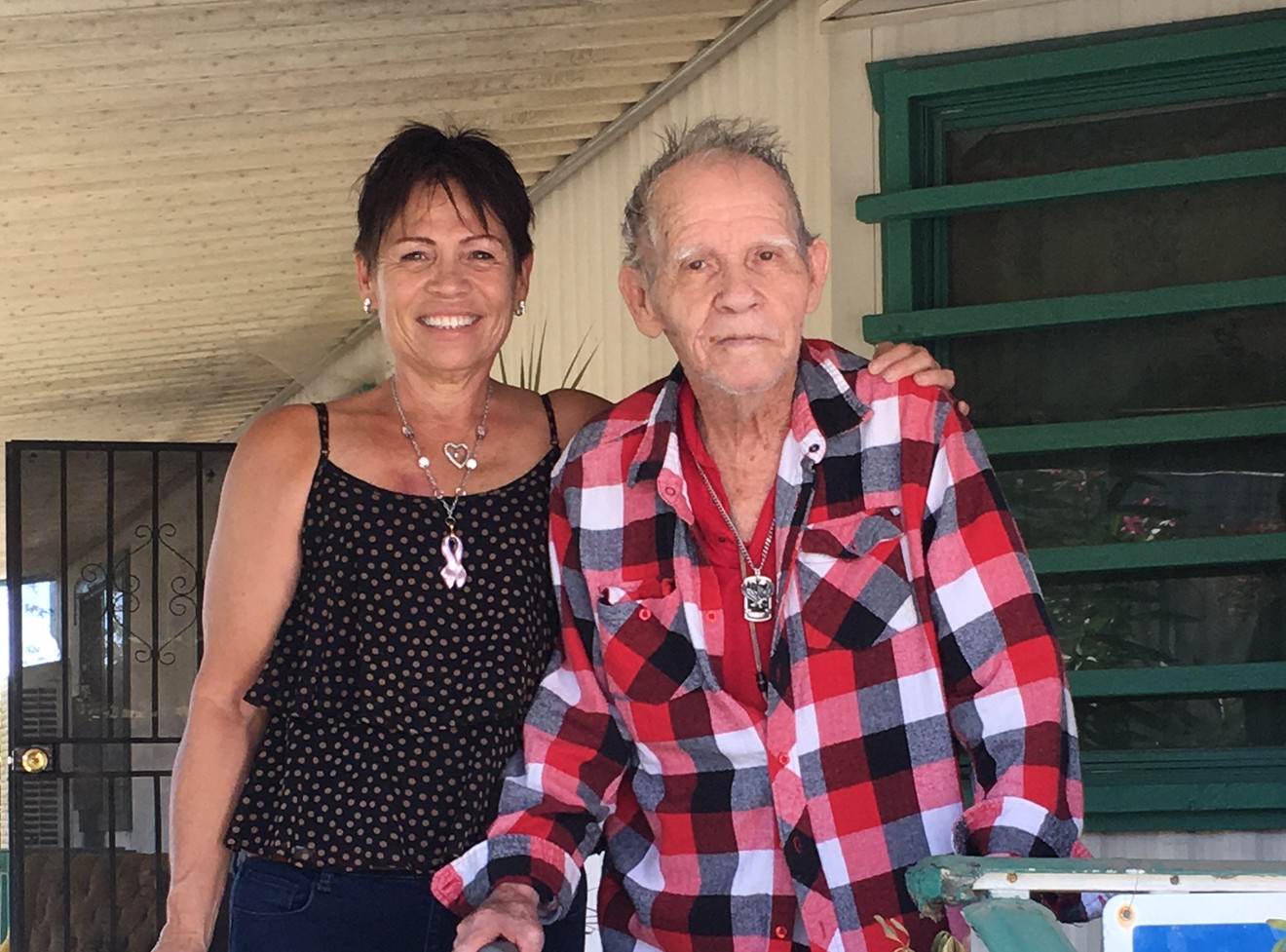 For the past 6 years, Art, a WWII veteran, had been unable to safely leave his home because the ramp at his front door was rotting from the foundation up. In addition, the stairs by his back door were in disrepair and missing a safety rail. For the last month that he lived in these conditions, Art stayed inside refusing to leave because he was too afraid for his safety and the fear of injury.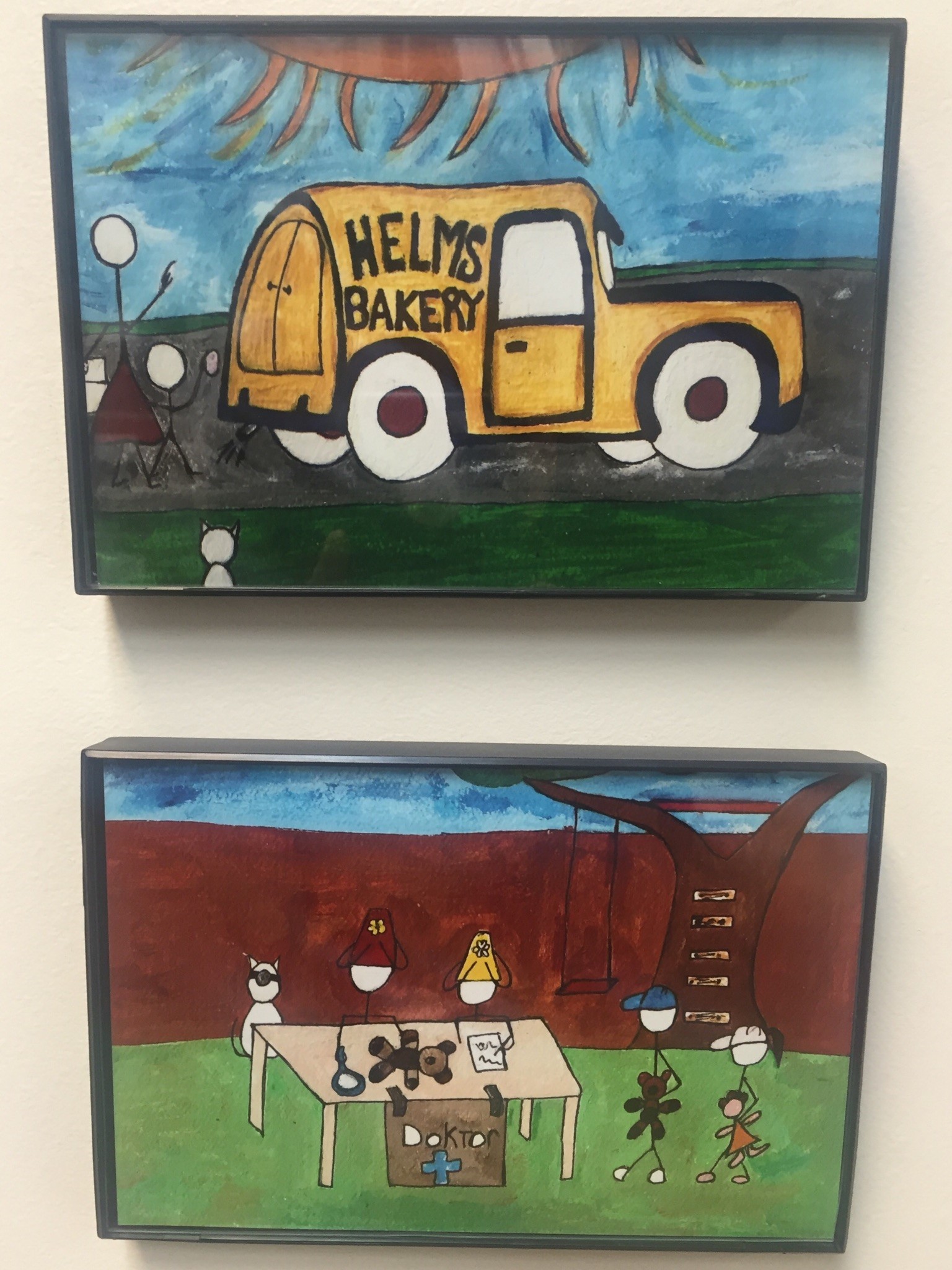 At Habitat Riverside, we believe everyone deserves a safe and decent place to live. This July, we came out and removed the damaged ramp and repaired the steps.
Art's daughter was particularly grateful for the repairs. As a token of her appreciation, she painted two gorgeous pictures (right) for our office. "I want to thank all of you for your kind services. Having the work done on the front of the mobile home is so wonderful… Something so simple to some can be like the gift of a million bucks to others." 
Art can now safely and confidently exit his home using both entrances. With his new found freedom, he enjoys taking daily walks around the neighborhood.
Habitat for Humanity Riverside's Home Repair Programs
Often due to age, disability, income, or family circumstances, homeowners struggle to maintain their homes. Recognizing this issue, especially among seniors, Habitat for Humanity Riverside has partnered with cities and private funders to provide home repair program options for qualified homeowners in need. The Moreno Valley Mobile Home Repair program addresses issues, particularly health and safety concerns, with low income mobile home owners. Our A Brush with Kindness program addresses minor exterior repairs, landscaping, and exterior painting. Our Critical Repairs program addresses larger issues such as wheelchair ramps, entry deck and step repairs, and other home preservation projects. The goal is to not only build homes for families in need of a decent place to live, but to also preserve the safe, decent, and affordable housing stock already in place.
This post was taken from our Summer 2016 Newsletter, for more stories like this, or to read the complete newsletter, click here!