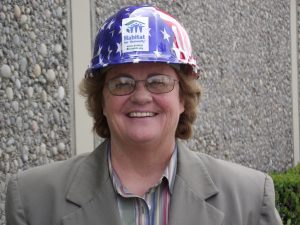 Thoughts from our Executive Director, Kathy Michalak
As we close out a very productive and successful 2016 and prepare to launch into an even busier 2017, I want to use this space to thank the thousands of people who support the important work that so many organizations do in our communities. Together we truly do affect the quality of life for the entire community.
Here at Habitat for Humanity Riverside, we are so grateful to so many. Our individual donors whose support is just as critical as the large grants we receive. Thanks also go out to City and County agencies that work so closely with us, to our volunteers who multiply our impact and reach, to our partner families, public and private funding partners and of course, our dedicated staff members. We are blessed. May all of you also be blessed in the coming year. Merry Christmas.
This letter was featured in our Winter 2016 Newsletter, for more on this story or to read the complete newsletter, click here!
Join Habitat for Humanity Riverside in 2017 and support A Home for All Seasons!