I started AmeriCorps at a big transition period in my life. Within the same month, I moved into a new house, got married, and left my management job to volunteer full time at Habitat for Humanity Riverside.  Though this may seem like a lot to handle at one time, I absolutely loved it and the transition went smoothly!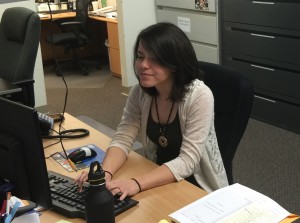 Working at a nonprofit organization has been something that I've wanted to do since I was in middle school, so when the AmeriCorps opportunity  at Habitat for Humanity Riverside came up, I knew I wanted to serve!  As an AmeriCorps VISTA member, I've made a year long commitment to build programs to help Habitat for Humanity Riverside fight poverty in the local area. Recently, I have been working on implementing a donor tracking program for the Riverside ReStore, the fundraising arm that supports the operational expenses of Habitat for Humanity Riverside. I have also been creating and implementing a marketing plan for the Riverside ReStore. These efforts will provide Habitat for Humanity Riverside with additional funding to further it's mission to provide safe and affordable homes to the local families of Riverside county.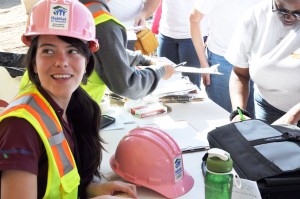 My experience with Habitat for Humanity Riverside has been both rewarding and challenging. It has been a pleasure to collaborate with Habitat Riverside staff and other Habitat for Humanity affiliate's staff to research and implement different marketing initiatives including in-print and social media platforms. Most days I work in the office, though I recently had the honor of attending 2 wall raising days for 11 of our partner families. At these build days, partner families worked alongside volunteers to frame and raise the walls on each other's homes. As the families worked , they continued to smile and thank volunteers and Habitat employees. It is easy to see the excitement and gratefulness families feel with being given the opportunity to purchase their own home. It was uplifting to listen to their hopes for the future and to see them build relationships with each other as they become a community.
The work that Habitat for Humanity Riverside and the Riverside ReStore does in our local community is inspiring, I am so proud to be a part of it. Stay tuned for my follow up blog post next summer.