City of Riverside Mayor, Rusty Bailey, joined over 4,520 Mayors, County Officials, and Tribal Leaders in a nationwide effort to recognize the impact of AmeriCorps and Senior Corps during the fifth-annual Mayor and County Recognition Day for National Service. Together, these elected officials represent 194 million citizens, nearly two-thirds of the U.S. population.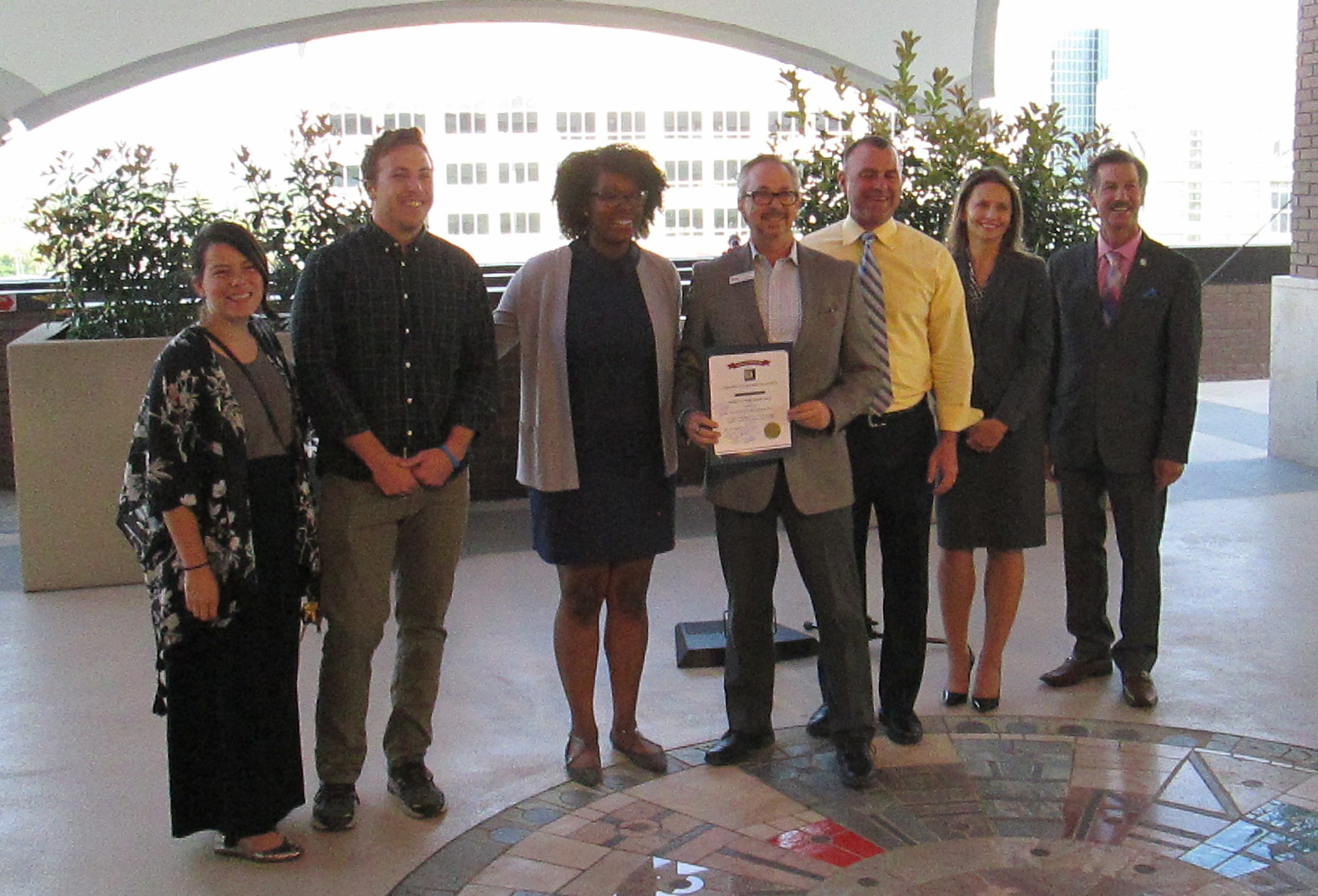 On Tuesday, April 4, Mayor Bailey held a reception at City Hall to recognize and thank AmeriCorps and Senior Corps members for their valuable service to our community and highlight the ways National Service addresses critical needs in their communities, including their work to build sustainable energy sources, protect the environment, tutor underprivileged youth, and build safe, decent, and affordable homes.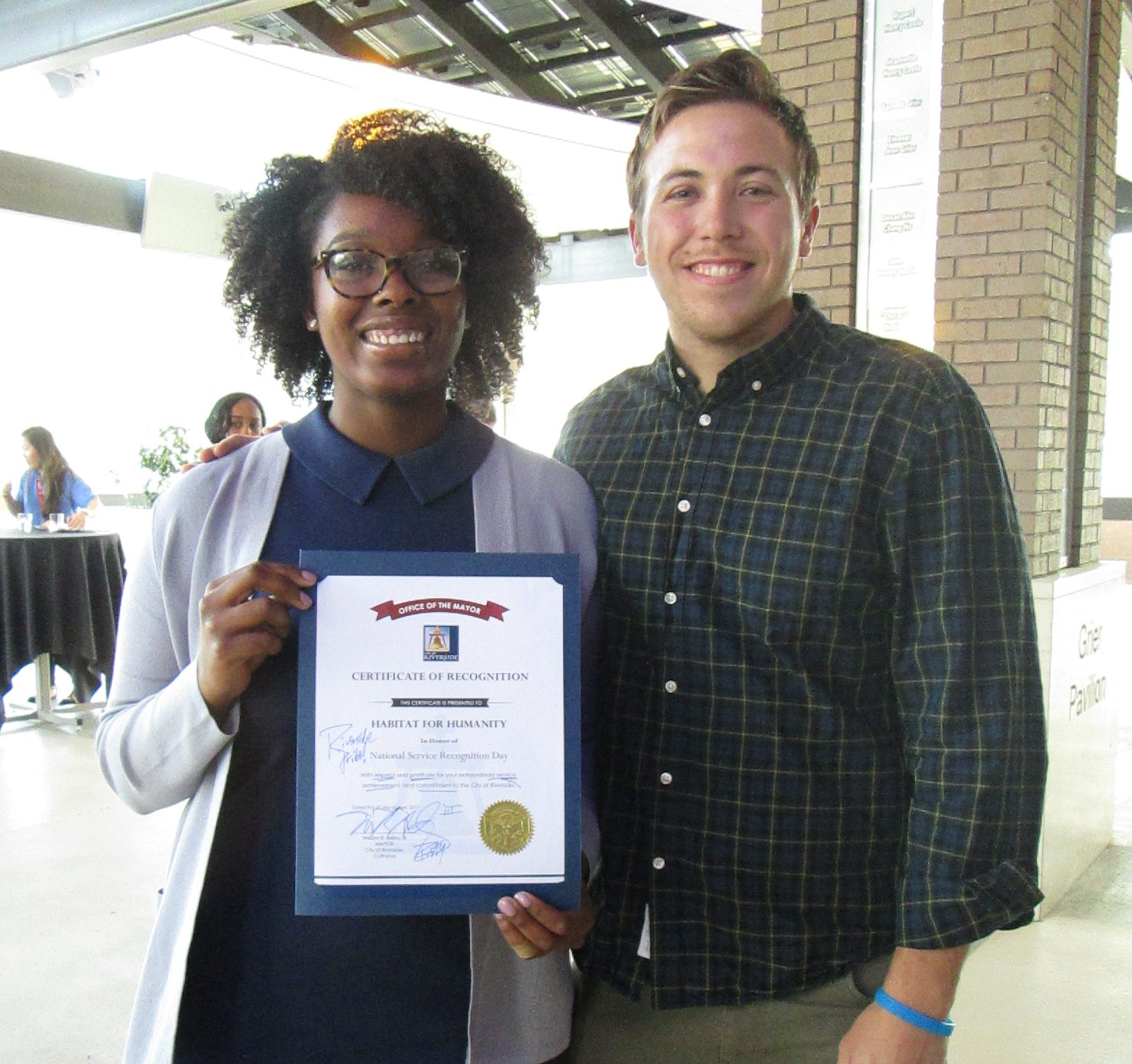 AmeriCorps Members LaRandi Lowe and Brendan Cooney were both recognized for their work at Habitat for Humanity Riverside as Construction Crew Leaders. They work alongside our construction team to build, rehabilitate, and preserve homes for families in need of a decent place to live. Since starting their service in September, LaRandi and Brendan have contributed towards 24 home preservation and repair projects, managed 672 volunteers, and have served 49 people… and they are only about half way through their service! Before their service ends, they will help Habitat for Humanity Riverside start on several new home projects, including a project that will give 26 veterans and their families the opportunity to purchase a safe, affordable home, while giving them access to supportive services to help them seamlessly transition into homeownership and civilian life.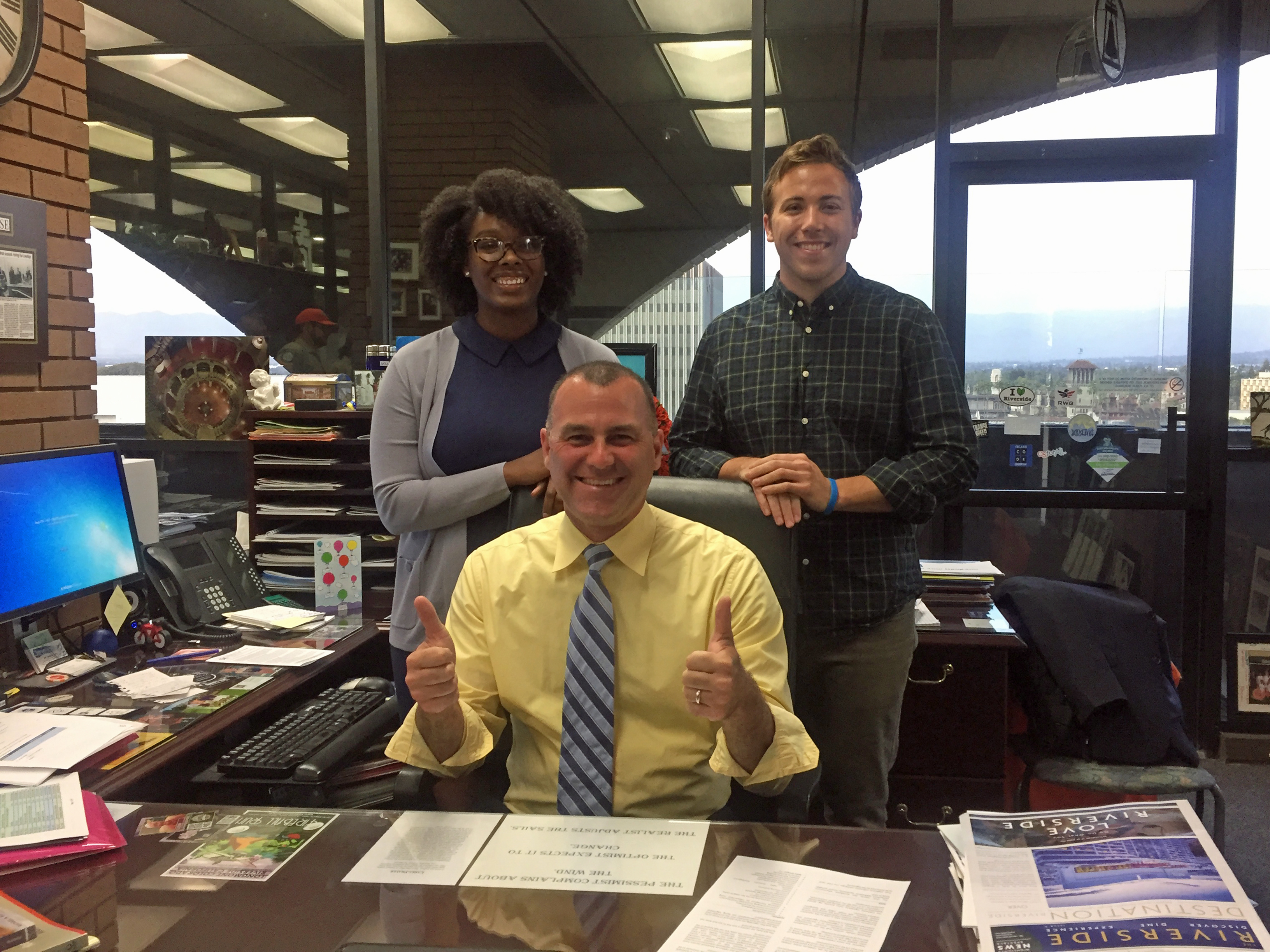 As the federal agency for service and volunteering, the Corporation for National and Community Service annually engages millions of citizens in service at 50,000 location sites across the country, including AmeriCorps members serving at Habitat for Humanity Riverside. Thank you Mayor Bailey and the City of Riverside for your support of National Service and the work that these members are doing in our communities. We also thank you, LaRandi and Brendan, for your service to Habitat for Humanity Riverside.