On Saturday August 12th, 2017, employees from local Levi Strauss stores as well as the UCR student organization B.L.A.A.C.K (Brothers Leading African-Americans through Consciousness and Knowledge) came out to help paint Karen's home in Riverside. Members of B.L.A.A.C.K made their Habitat volunteer debut that morning. They were eager to make change and help in their community. Some Levi Strauss employees came from as far as Beaumont and Temecula to volunteer in the Riverside area. Every quarter, Levi Strauss employees from all around Southern California dedicate one day to volunteer in a low-income community. The Levi Strauss group has volunteered with Habitat for Humanity Riverside in the past, helping to paint a home in Corona, CA.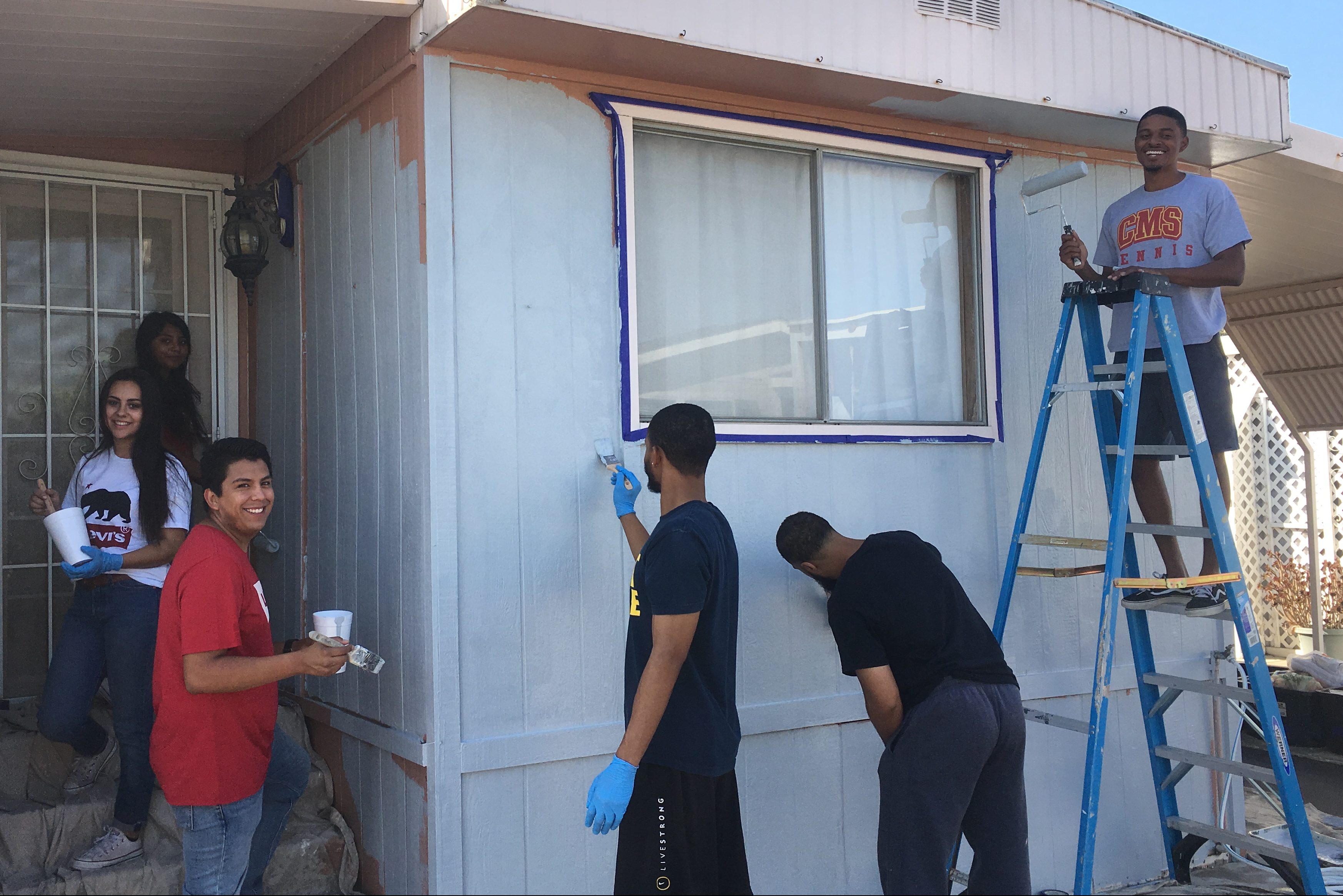 Karen, 74, has lived in her home at Mission Village Mobile Home Park for over 10 years. Her neighbors were excited to see Habitat volunteers early in the morning determined to work hard and paint her home. Karen receives social security and a pension from her employer. The manager approached her to let her know she needed to paint her home because of its faded and weathered appearance. Karen knew she could not pay for professional services or purchase the paint and materials on her own, so she reached out to Habitat Riverside and the rest is history.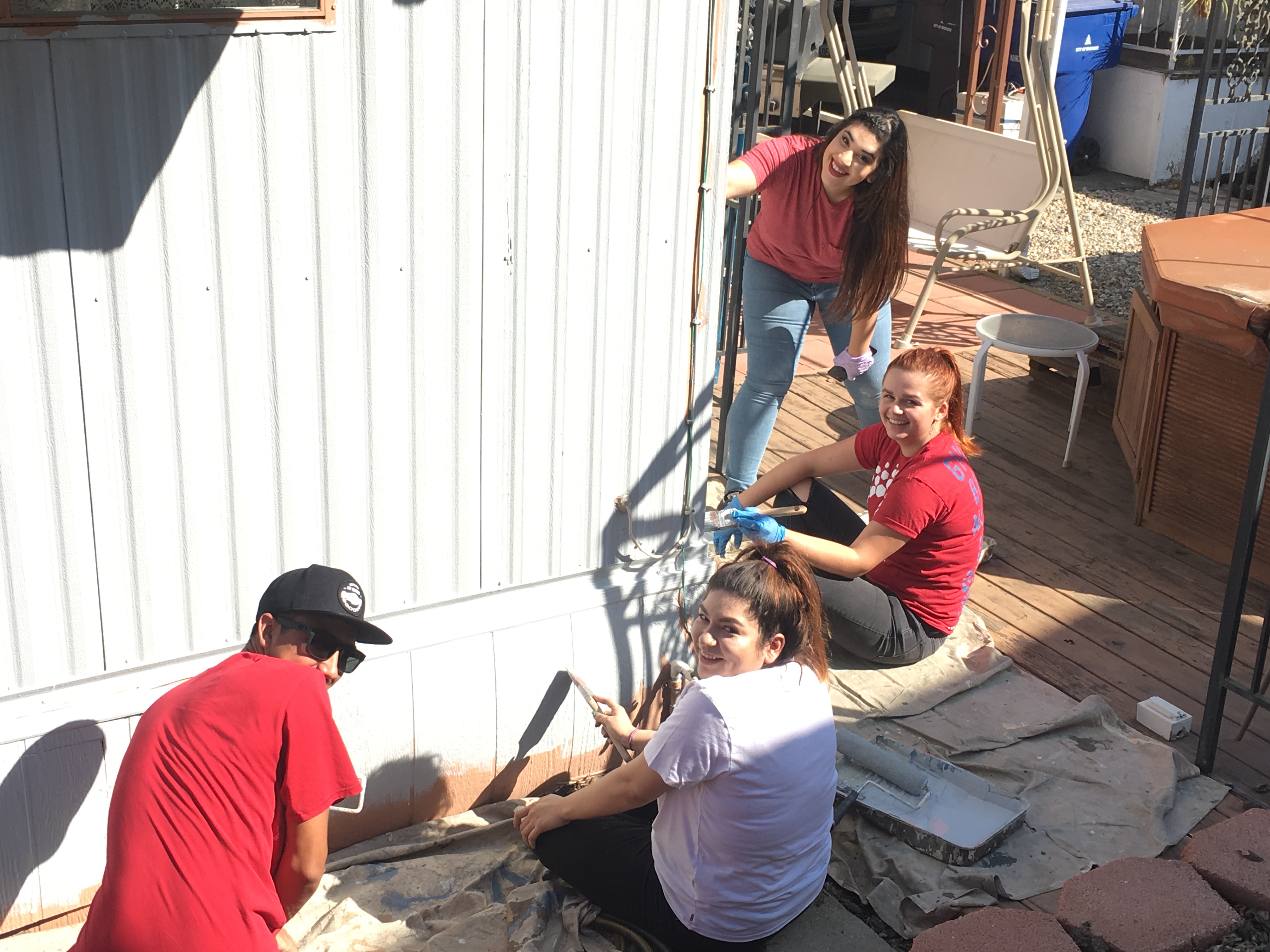 As the team worked hard in the summer sun, joy filled the air and the volunteers painted Karen's home in no time at all. Once the project was completed Karen was amazed and said "I am so happy for all your help. You guys did an amazing job." Thanks to Levi Strauss and UCR B.L.A.A.C.K student organization for helping Karen see that there are people who show love in giving back to the community.