On Wednesday, October 25th, 2017, employees from Kaiser Permanente and Merck's Southern California Division came together to complete a home preservation project for Maxine. Maxine is a senior resident of Mission Village Mobile Home Park where she lives with her daughter and two dogs. At a glance, one can tell that she takes great pride in the landscaping and cleanliness of her home. Kaiser Permanente and Merck wanted to give back to Maxine, and wanted to give her home the color she had always dreamed of.
The morning started with volunteers prepping the paint trays and rollers. After that, everyone gathered for a safety briefing and instructions on how to use different tools. Everyone grabbed their own roller or brush and set off to work, racing to beat the heat of the day.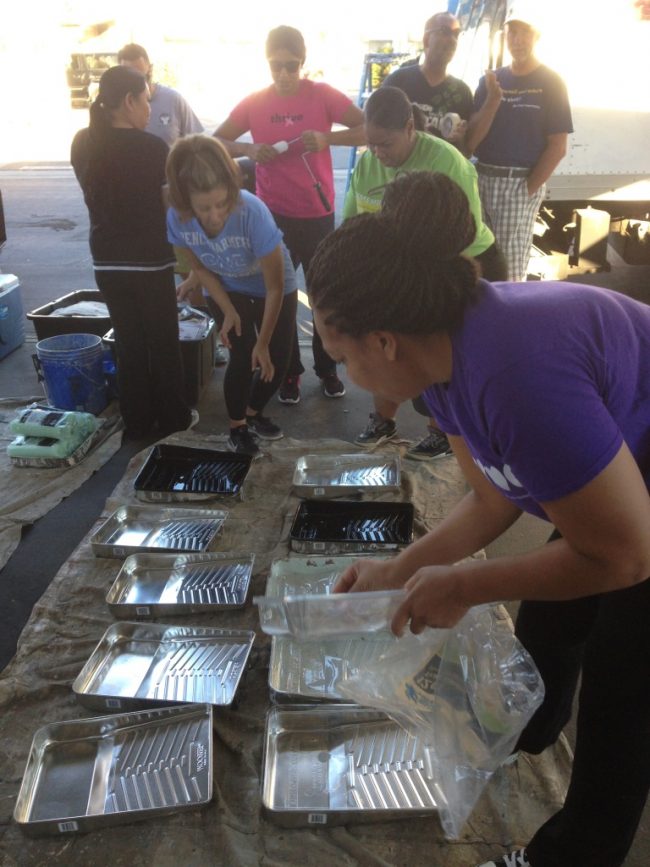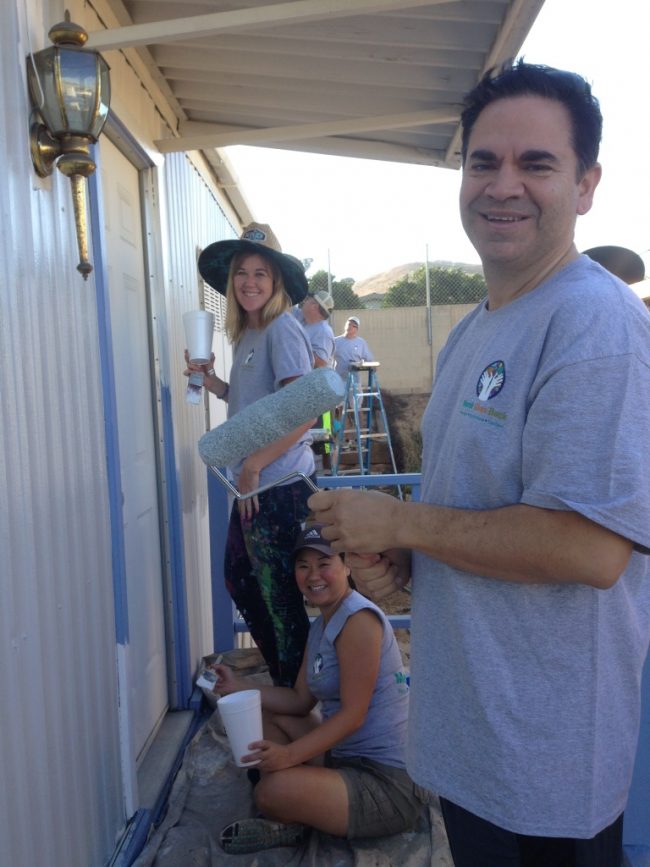 After a short period of time, the volunteers got into a rhythm of painting. Some painted the skirting, while some focused on the details of the trim. One volunteer expressed, "This is kind of therapeutic. I feel so calm right now."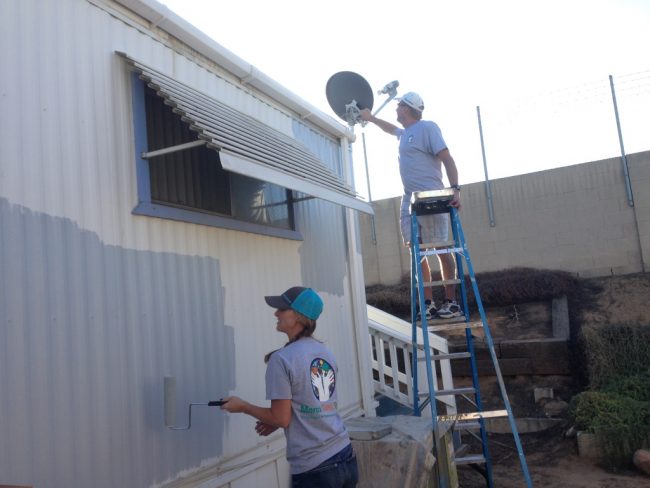 At the end of the day, Maxine stepped out of her home to thank the volunteers for all their help that morning. She took one look at the house and could not believe how beautiful her home was. She said, "Oh, I am just in love with this grey color. I love it, I love it! I can't thank all of you enough."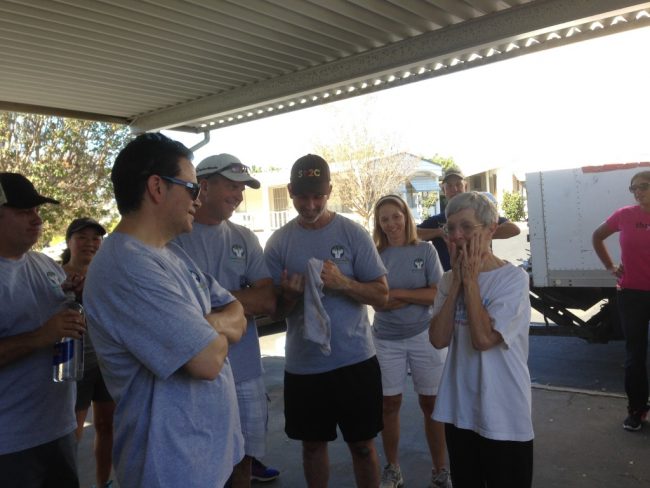 A big thank you goes out Kaiser Permanente and Merck in joining Habitat for Humanity Riverside in an "A Brush With Kindness" project!