This January our home repair program completed a total face lift and renovation for Regina's home. Regina was recommended to this program by her mobile home park manager who showed concern for the weathered and deteriorating exterior paint on her home; concern was also raised for her damaged and unsafe side steps. Living on one income and being a single mother of two sons, one of which whom is disabled, made general upkeep and repairs to her home extremely difficult. She often worried about the safety and well-being of her sons and hoped to make their home safe again for them.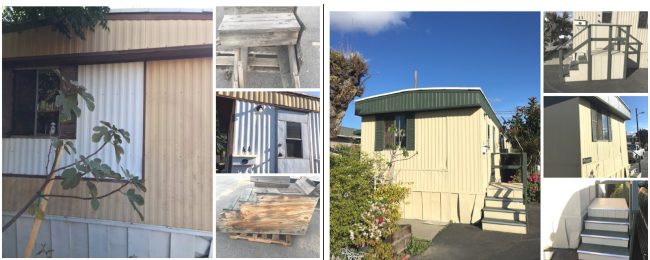 (Before)                                                                     (After)    
Here at Habitat for Humanity Riverside, we believe that everyone deserves a decent place to live and the peace of mind in knowing that your family is safe and healthy in their own home, which is why we set out to help Regina. We started off by painting her home and repairing the siding over a span of two weeks with two different volunteer groups. After the home was painted, we built the stairs. Now, Regina is able to breathe a sigh of relief. Her home no longer has any safety issues and she no longer has to worry about her son's safety when using those old, unstable, and dangerous stairs.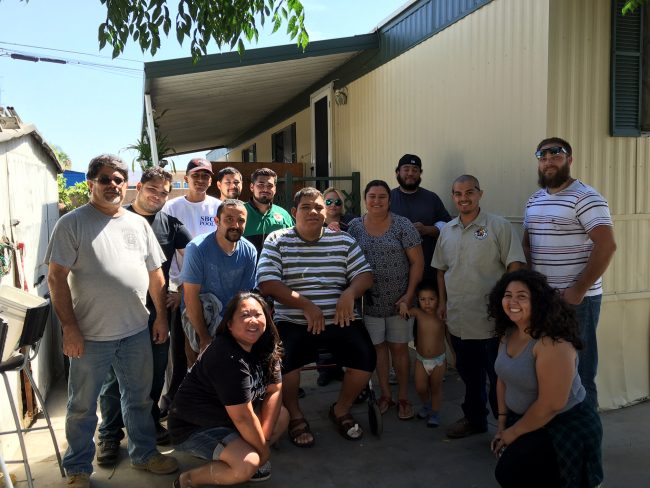 (Regina with volunteers and her son)