Having a young child a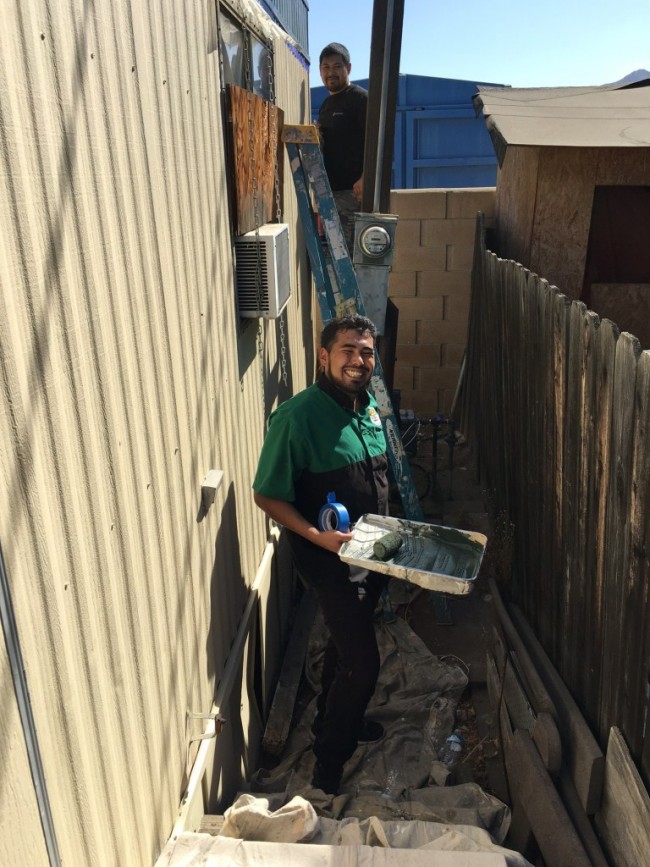 nd a child with special needs comes with an array of problems and difficulties, and living in a home that is in disrepair only adds to these burdens. On September 23, 2016, Habitat for Humanity Riverside partnered with students from the Center for Employment Training (CET) in Colton to paint and repair the home.
The students from CET arrived energized and ready to work. Their organizer, Wendy, even brought them donuts. This created a huge boost in morale! Once the donuts disappeared and everyone became acquainted with each other, Habitat's project coordinator conducted a safety training and the team went right to work.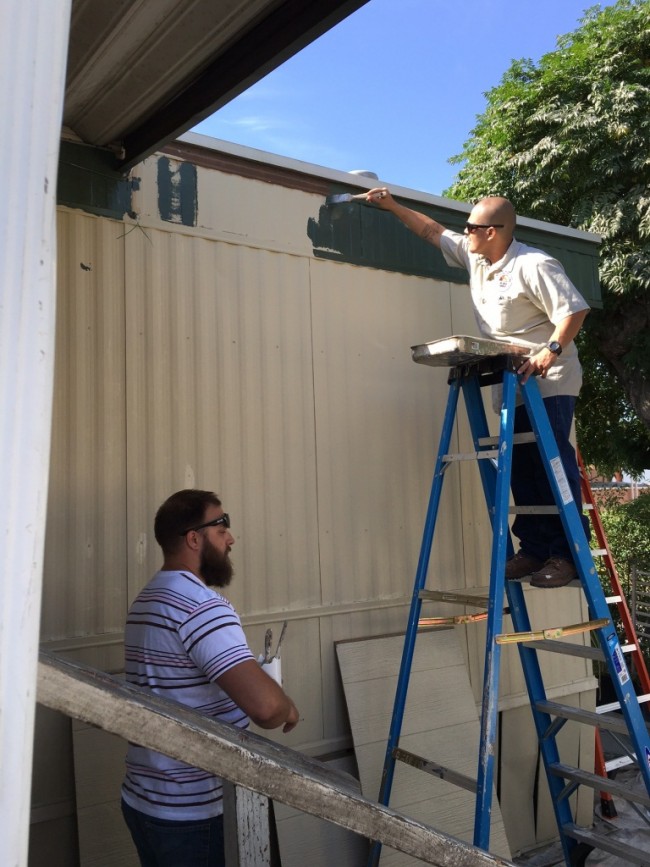 By 10:00 AM, the group was more than half-way done painting the house! They worked extremely well together, were incredibly efficient, and made the work fun. A few volunteers repaired and replaced several feet of the home's skirting, which was in disrepair. They used skills from their employment training classes to go above and beyond what was asked to give the homeowner a home she can be proud of. She was so thankful that she even made everyone a delicious lunch, stating "Thank you all so much, I greatly appreciate the work you have done since I am unable to do it myself!"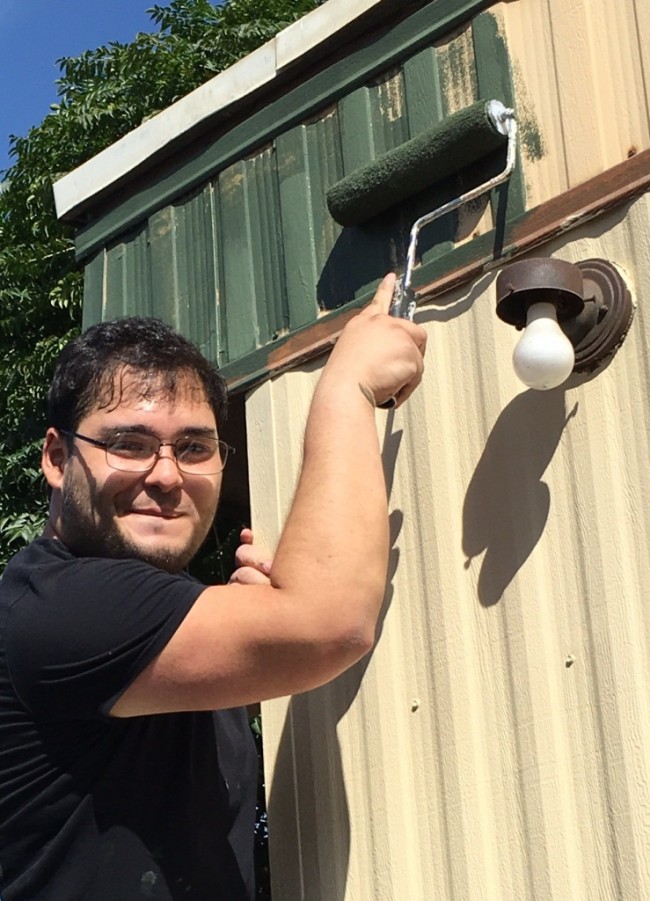 Thanks to the help of the CET students, the home is almost completely finished and the homeowner can now breathe a sigh of relief.Thank you to the students of the Center for Employment Training and the several staff members, Wendy, Serbio, and Theresa, who volunteered and helped to improve the quality of life for a small Corona family.
About A Brush with Kindness
Habitat Riverside's A Brush with Kindness program is an exterior home preservation service that offers painting, landscaping, and exterior repairs for homeowners in need. This program helps families impacted by age, disability, and family circumstances, who struggle to maintain the exterior of their homes, reclaim their homes with pride and dignity.