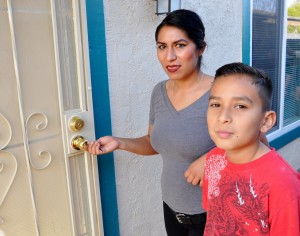 What a great way to start St. Valentine's week than by receiving the keys to a new home. This is the case with Maria and her son Miguel who today received the keys to their beautiful newly renovated home. Keeping true to our Mission Statement of seeking to put God's Love into action, Habitat for Humanity Riverside brings people together to build homes, communities and hope. Today, Habitat for Humanity Riverside did just that by providing hope to a family of achieving a piece of the American Dream. 
Maria and her son Miguel had been sharing a small bedroom ever since Miguel was born. Their dream was to one day be able to afford a house of their own, and that dream came true today. With the help of Habitat for Humanity Riverside and their amazing sponsors, Maria and Miguel can now live in a decent, safe and affordable new home.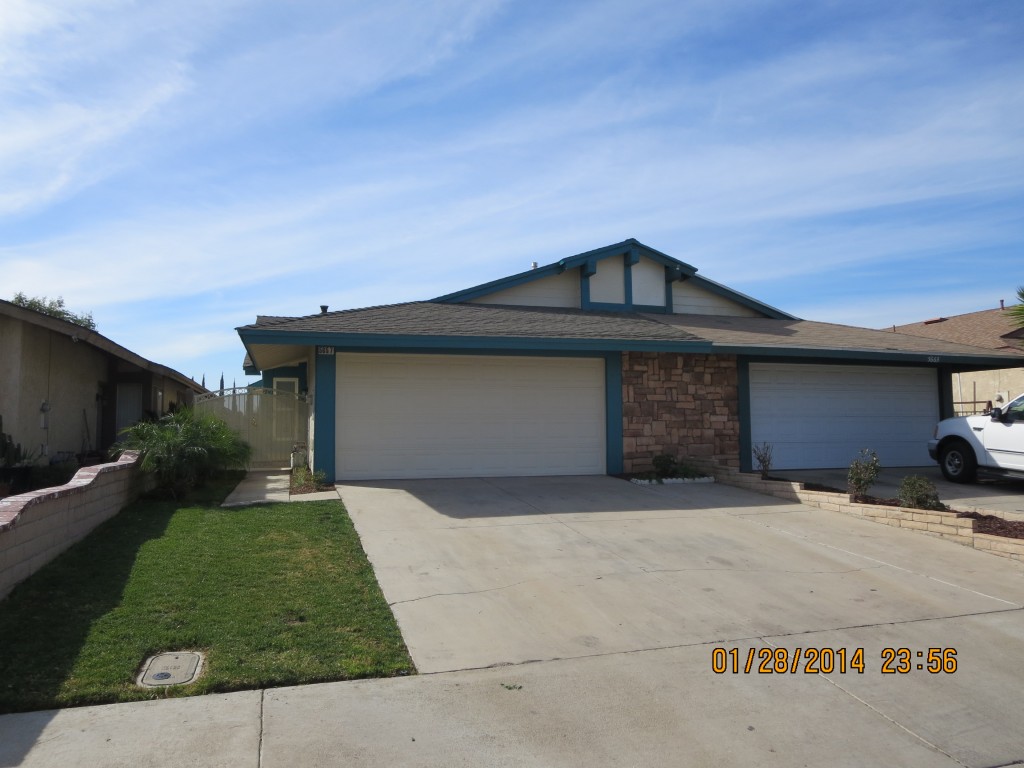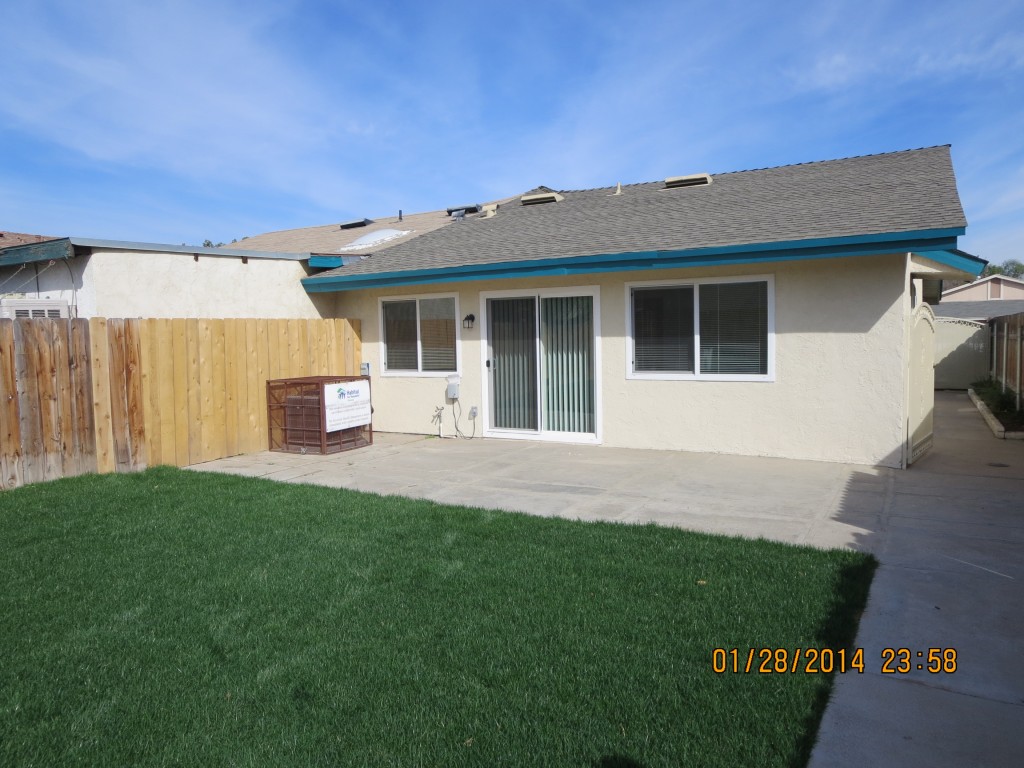 Not only did this family receive a new home but they too were blessed and fortunate to receive much love from their new neighbors and fellow Habitat Homeowners. Denise and her son David who live a few houses down and moved into their home less than three months ago come out to welcome Maria and her son to their new  neighborhood. Also, Janet who is a Habitat Homeowner as well and happens to live a few blocks away came over to welcome Maria and Miguel. All three Habitat Families gathered outside in Maria's new driveway to talk, laugh and enjoy each others company. What an amazing start to a week dedicated to celebrating love and friendship and that is exactly what this new Habitat Family received. Thanks to all who made all this possible.