Watching Janet Hill receive the keys to her Habitat Riverside home was a humbling reminder of just how much homeownership means to those who have never known it before.
In addition to her night time job of working at the Ontario Airport Distribution Center for Federal Express and training for the Olympics in Track & Field, Janet completed 125 hours of Sweat Equity. She worked on Habitat projects and took financial literacy and home buyer education courses.
But it's not just Habitat that make home ownership possible.  Habitat families wouldn't be successful without strong partnerships with community leaders like Bank of America.  Bank of America matched funds to complete the project and shortly afterward, they showed up as volunteers to demolition the inside!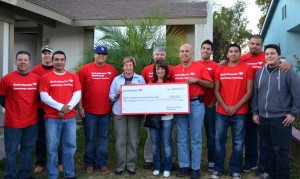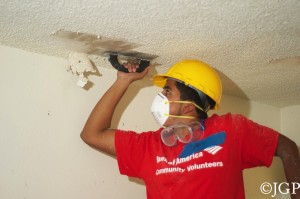 Bank of America's Senior Vice President, Inland Empire and Marketing Manager Al Arguello oversaw this project from beginning to end and wanted to be the first to welcome Janet Hill and her son Andrew into their new home.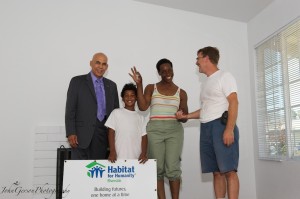 But the surprises haven't stopped yet!  SIR Optimist Riverside learned of Janet Hill and how she only had a mattress to her name. They pitched in and made a donation that will give this family a boost of a lifetime. Andrew, son and 9 years old, received fully furnished room.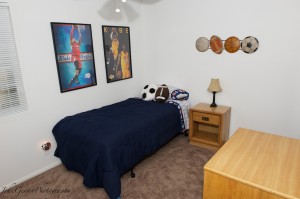 Janet received a mattress and frame and the beginnings of a kitchen (utensils & pots included).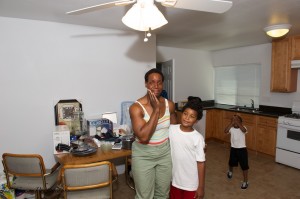 And…!and! the family received a brand new washer and dry set complete with detergent.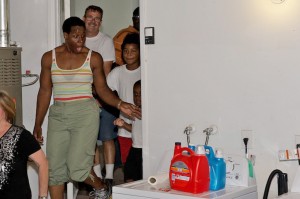 Janet met her new neighbors…fellow Habitat home owners Diana Welch and Tenika Hill stopped in to welcome their new neighbor. Janet is now part of a community, and she can take pride in knowing she is on equal footing with everyone in the neighborhood.