Before handing over the keys to our new Habitat homeowner, Janet Hill, there was one important job to finish.  Luckily we have amazing Habitat volunteers to help make our new homeowners feel at home. On June 25th, 3 volunteers, Lauren, Mark, and Patrick, came together to help clean the home located on Sky Meadow.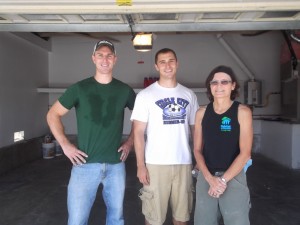 Lauren cleaned the interior of the home, while Mark and Patrick helped with the exterior of the home.
With the help of these three volunteers, the home is now ready for Janet Hill to move in and have a clean start to homeownership.