On Saturday, May 2nd, the Habitat for Humanity Campus Chapter at UCR and Habitat Partner Families helped paint the Hansen's home.The Hansen's are siblings, both hearing impaired and on a fixed income. They have lived at Riverside Country Club for many years and have established great bonds throughout their neighborhood. We want the siblings to continue living in a great community at Riverside Country Club without the fear of being cited or fined due to lack of funds to hire a professional painter.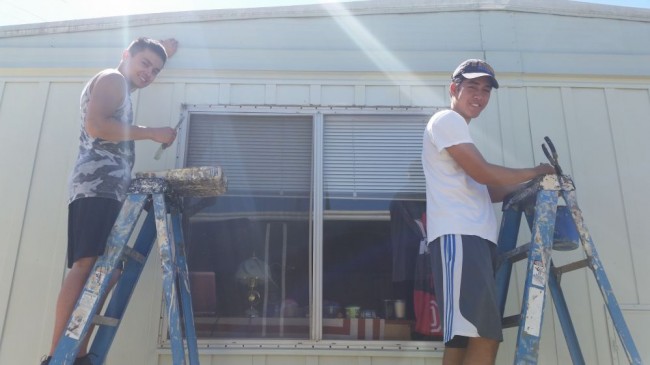 We might not be professional painters, but we have volunteers with big hearts and the spirit of professional painters to help bring the Hansen's home to park standards.
 Even though the house was  bigger than we are used to, the UCR Habitat Chapter along with our Habitat Partner Families did a great job on painting the home.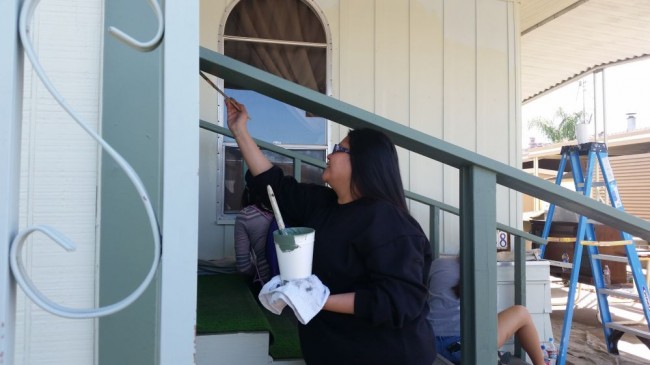 Recently, the UCR Habitat Chapter just finished elections for their new President and officers for the upcoming 2015-2016 school year, so we're excited to see who will be a part of the leadership team in September!
The UCR Chapter has helped us impact many homeowners throughout Riverside County through their constant volunteering and outreach efforts.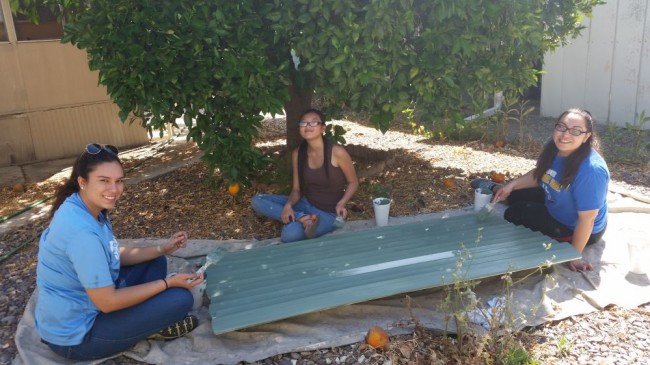 Thanks again for helping us paint the Hansen's home, you were all great and we can't wait to have you all back!