April 22nd is National Earth Day, and we were lucky to celebrate it with Granite Hill, a local elementary school, this year.  For those who are unfamiliar with the history of Earth Day, it is a day that commemorates the modern environmental movement and it began being celebrated in 1970 (for more information, visit: EarthDay.org).  The idea behind the day was to to take advantage of the emerging environmental consciousness of the time in order to force political change to improve environmental protection and conservation.  So, we continue to celebrate Earth Day to commemorate the environmental activism that has been done and to remind ourselves of the actions that still need to be taken.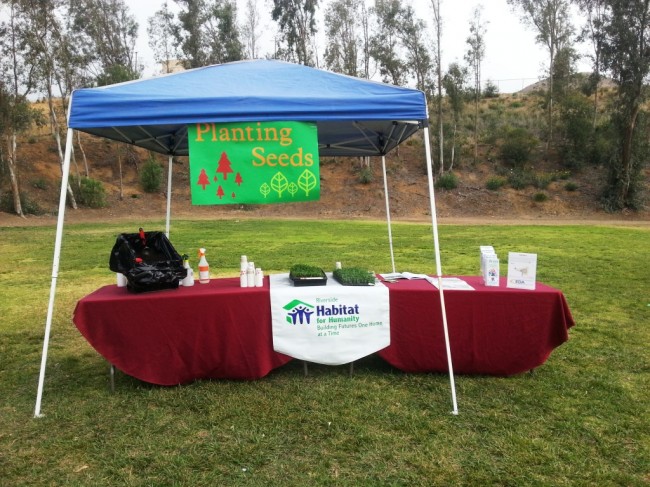 Last year, Healthy Jurupa Valley 'Gardens and Markets' Action Team and Habitat for Humanity, Riverside (and ReachOut) helped sponsor this school's garden, coordinating the design and implementation of it with the principal and teachers (see garden below).  Since its completion last April, the garden has been providing space for an outdoor classroom, giving students a hands-on learning experience outside.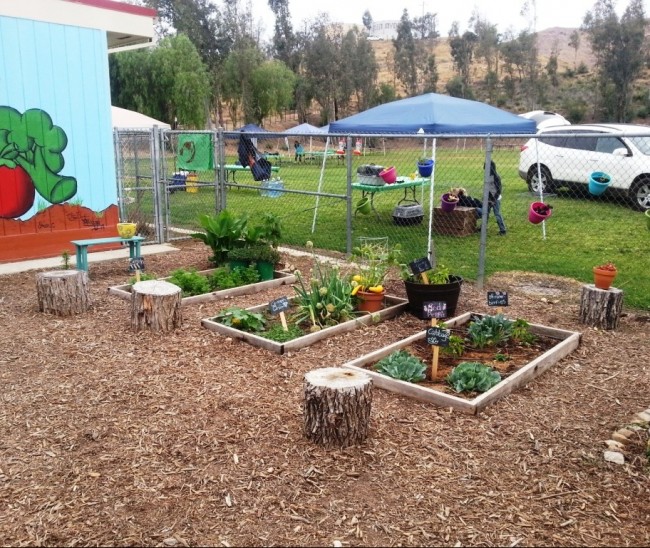 By holding a community Earth Day, Granite Hill is exposing and engaging children and the community to natural ecologies, to wildlife ecologies, to food systems, and other natural systems.  Hopefully, these types of events spark a curiosity that will influence the rest of their lives positively.  I participated in Granite Hills' Earth Day last year, also giving out plants, and some of the students told me that they still had their plants from last year.  This shows me that the children value these experiences and cherish the activities we set up for them.  One such learning station organized by local master gardner, Karen Bradford, seen below, demonstrates what vermiculture composting is and what it can produce.  Her mantra, "Worms are our Friends!"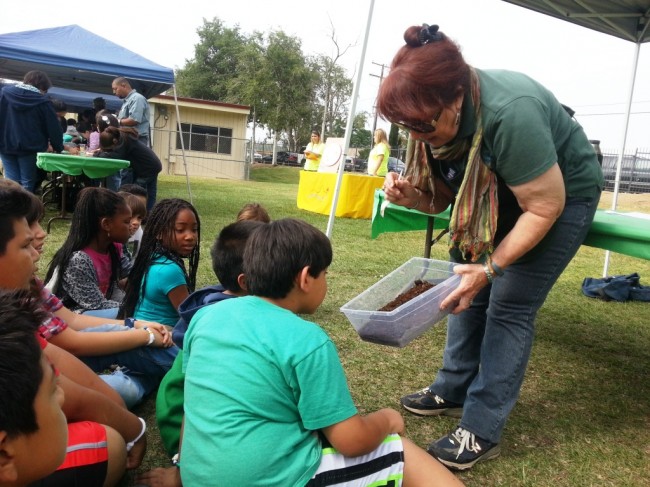 This event keeps getting better each year and I cannot wait for next year.  Mark your calendars now and celebrate the earth everyday!