What a great day to spend our Veteran's day weekend.  Our fellow non profit partner, Grid Alternatives, organized a solar installation on our Homes for Heroes houses in Jurupa Valley.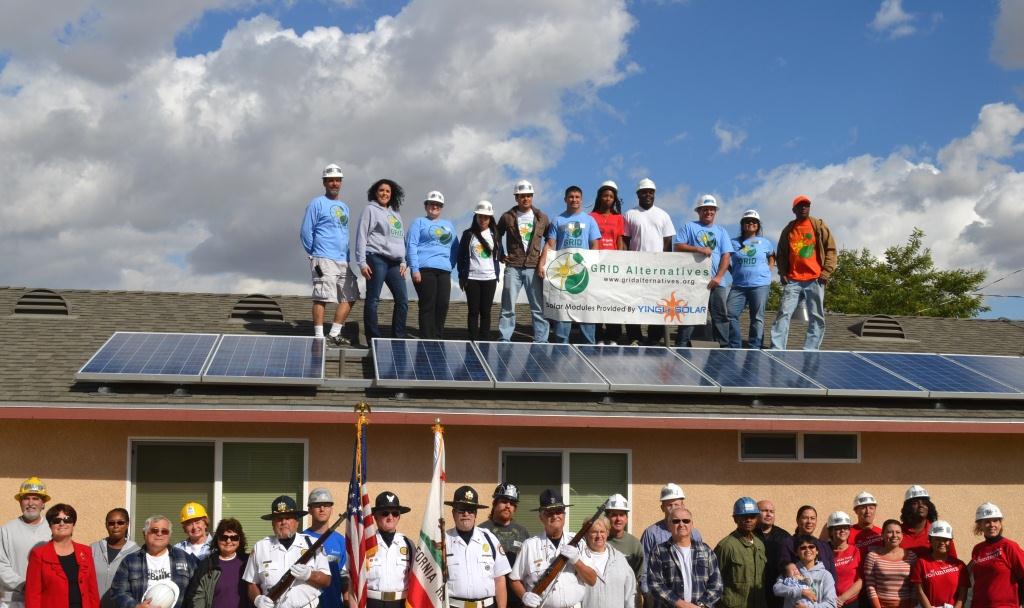 The Saxtons are twin brothers and long time residents of Riverside County. They are also next door neighbors and have been raising their families together. As recent first time homebuyers from Habitat for Humanity Riverside, they understand the benefits and challenges of homeownership, and are excited about receiving solar panels together through GRID Alternatives Solar Affordable Housing Program. The Saxtons are each expected to save 75% on their monthly energy bill, with the savings going to other necessities for their families. And for Tyrone, he will be paying it forward on a mission trip to Africa for which he'll be leaving the day after the installation.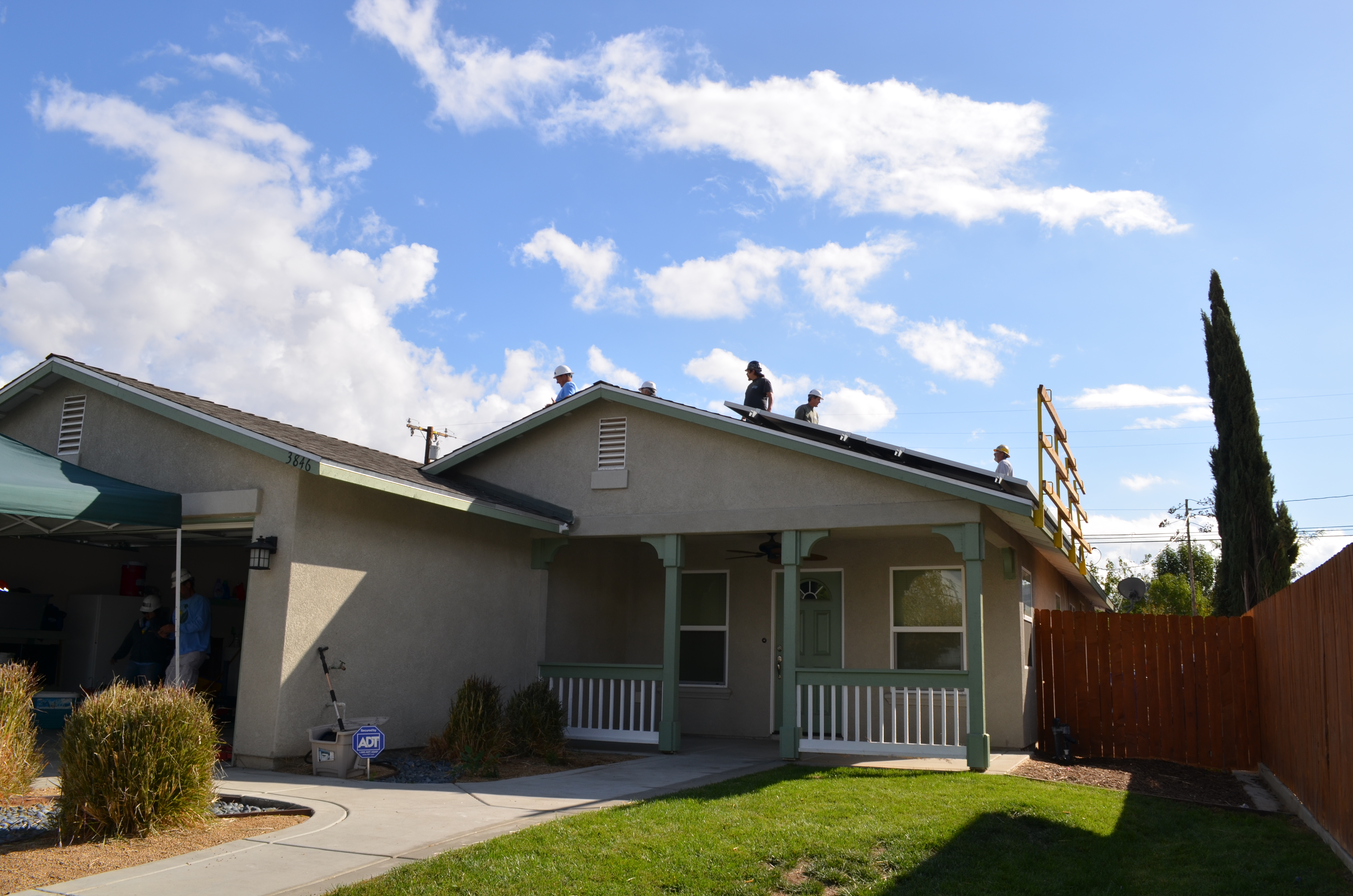 Teaming up with GRID IE to complete the installation on the Saxtons' homes are members of the Wells Fargo Veterans Team Member Network of their Military Banking Division, and Thrivent Builds, the organization who sponsored the building of Jerome's home through Habitat for Humanity Riverside. So veteran volunteers will help their fellow veterans save money on their utility bills and protect the environment, all while giving back to their community.