Step #1-Learn about your neighborhood
Step #2-Protect your investment
Step #3-Maintain your house
Step #4-…
Be fiscally fit and stay on budget.  Home ownership is so much more than paying the monthly house payment and utilities.  Luckily, Habitat Riverside has strong partners like Union Bank to help educate our new home owners.

Vicki Gomez and Willy from the Glen Avon Union Bank branch in the City of Jurupa Valley (where all of our new Habitat home owners bought their homes) presented.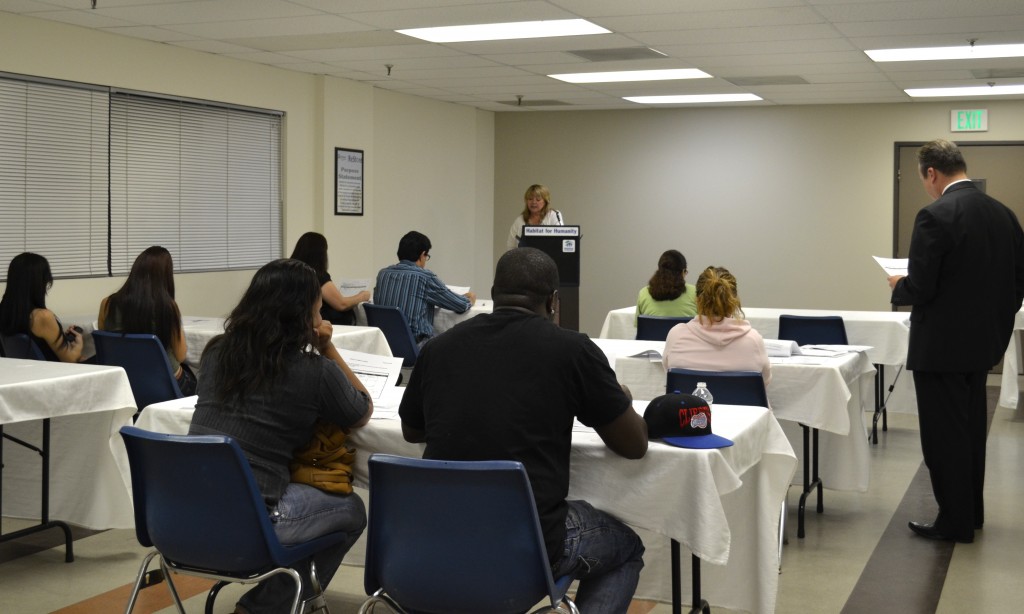 New Habitat home owners learned how to stay on budget and how conservation is not only good for the earth but it's also good for your wallet.  Want to learn a few ways to save water? Well, here's 100.  Simply stated by Vicki, wasted energy is wasted money. Home owners were encouraged to save money by saving energy.  Simple thoughts like this can escape any new home owner and refresher courses like these Post Purchase workshops will help families make smart decisions as home owners. And tonight, Habitat families became knowledgeable with ideas like five-tier price structures and budgeting tools.
Thanks to Union Bank for providing the materials and imparting  invaluable knowledge to help Habitat families remain fiscally fit.