On a cool Saturday morning Bank of America workers showed up at Habitat Riverside's latest project. They brought a wonderful gift to help out: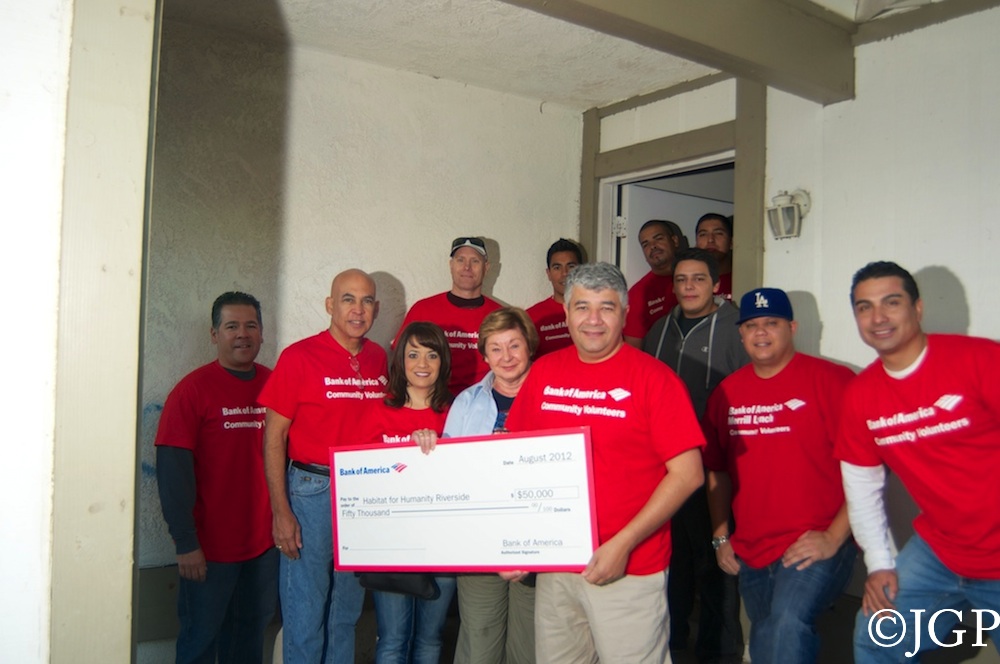 This $50,000 grant is critical assistance from Bank of America. Habitat Riverside was able to purchase one last foreclosed home with the remaining Neighborhood Stabilization Program funds, but did not have enough funds to rehabilitate it. Bank of America stepped in and matched the funds to complete the project.  But the real offering was the 13 volunteers who showed up on Saturday to kick start this home by gutting it to give it a fresh start. These people were some pretty ambitious Bank of America volunteers. By weekday they may work in the Bank of America offices, but by weekend they…
Handle electric demo hammers to tear up tile floors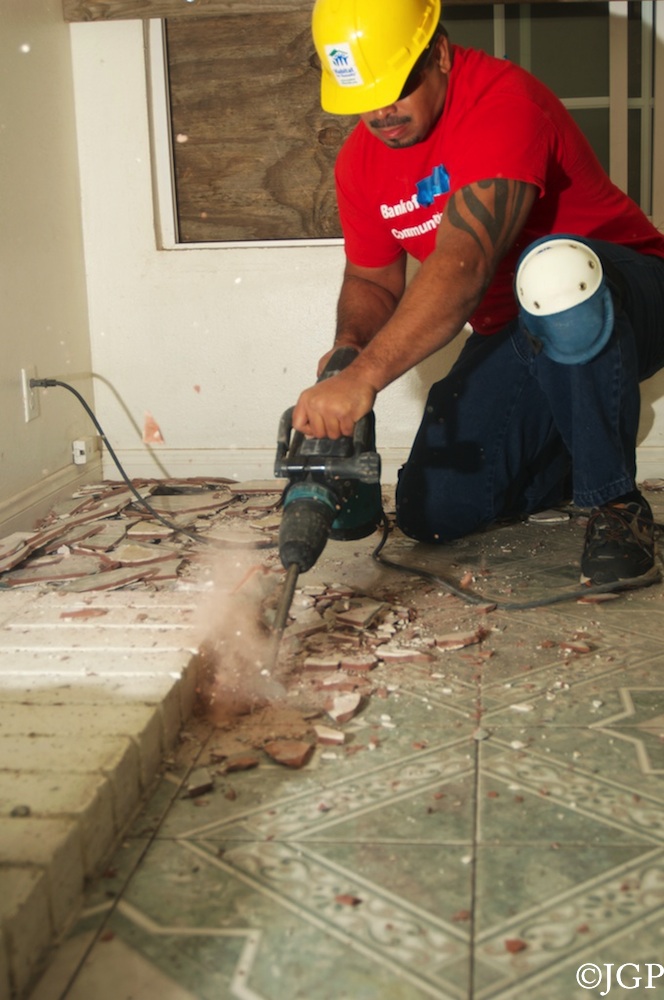 Rip out entire bathrooms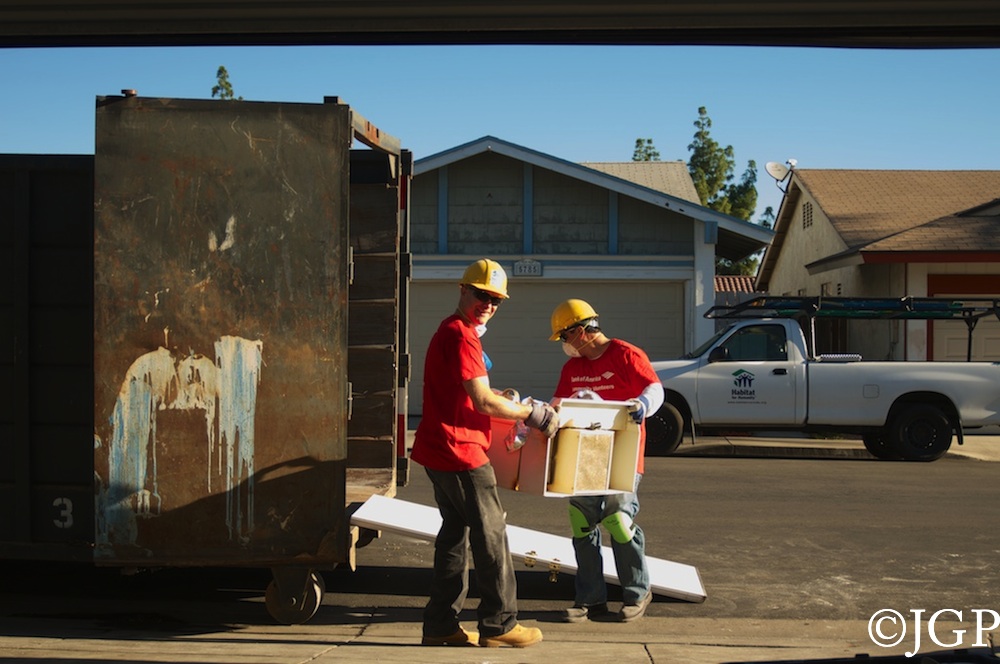 Remove acoustic ceilings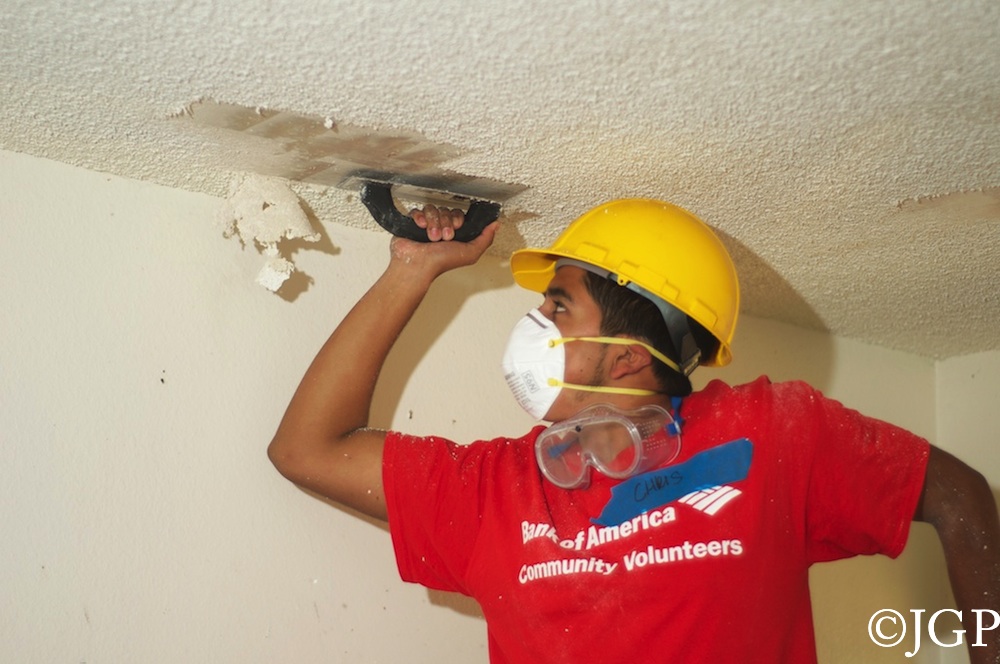 Tear down cabinets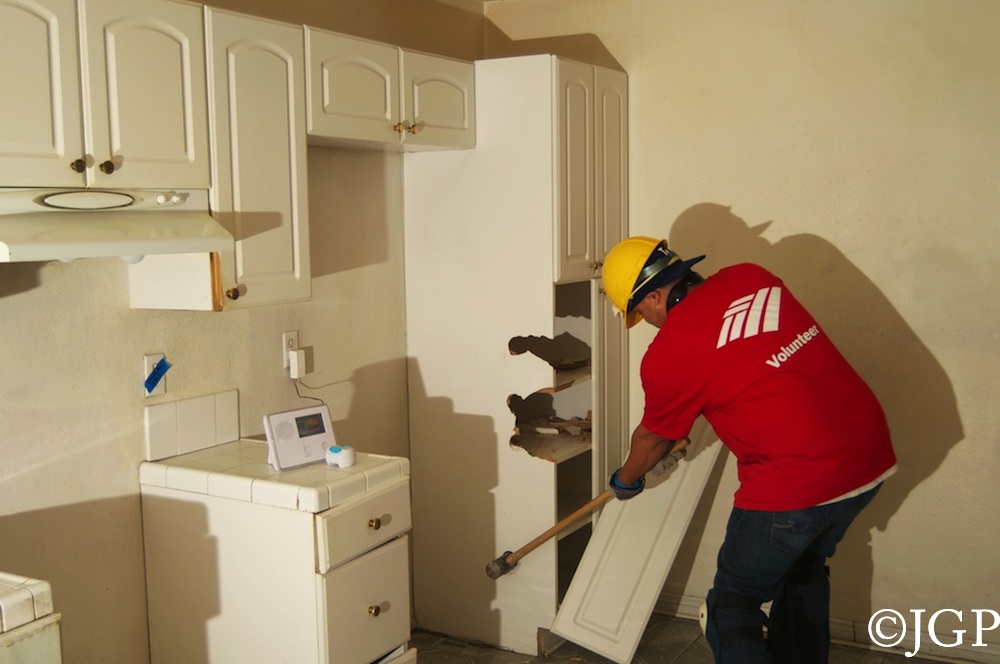 Six hours later, the entire interior of the home was in a dumpster in the front yard. Going into an abandoned home is no small feat. These brave men worked on their knees and on ladders to make it possible for Habitat Riverside to start the rehabilitation of a home for another deserving Habitat family. Hats off to Bank of America for a job well done!
Thanks to John Gerson Photography for volunteering his skill and being on site to capture the action.