What an exciting day I had today.  It was a continuation of the work we did on October 18, 2014 where we raised the walls on four homes.  We came back on October 25, 2014 and volunteers from Discovery Church raised the walls on four more homes along with future Habitat home owners. Let me back up a little; I had only been at Habitat for Humanity Riverside five days when we raised the first four walls and an additional six days when we raised the next four walls. But I want to give you even a bigger picture.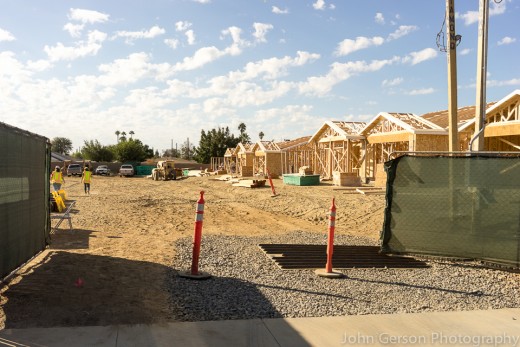 HFHR is building eight homes on Myer's Avenue in Moreno Valley and these eight homes are on their own cul-de-sac that will be called Roberts Way, in honor of our former Executive Director Karin Roberts. All eight families were chosen through our Family Selection program and it was great to see them all working together on each other's homes and getting to know each other as neighbors, even before they move in.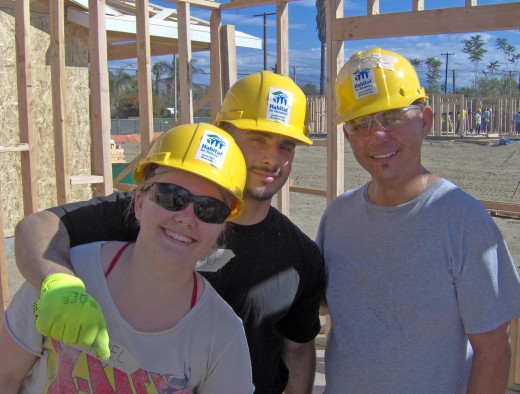 We had all kinds of volunteers show up for this project. We needed at least 10 – 15 volunteers for every house in order to complete the walls. This week, approximately 60 volunteers arrived at 7:00 AM from Discovery Church in Moreno Valley ready to swing a hammer.  They arrived with excitement, anticipation, and joy in knowing that they were going to help frame four homes for our Partner Families.  The added bonus is that one of the families is from their own church family.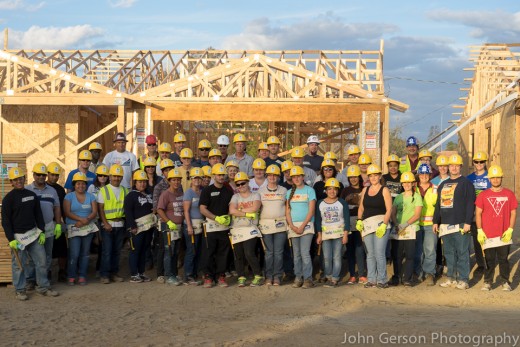 One church family included a Habitat home owner: Jennifer and her daughter Haley came on site 4 years after raising their own walls to build another home for a future family!  We're so lucky to have them as partner families!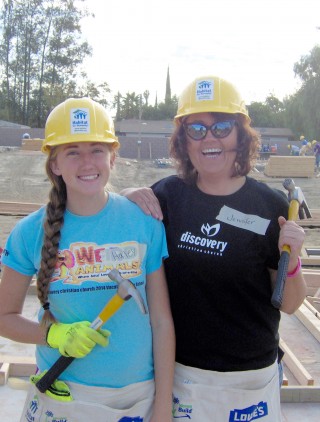 Imagine walking on to a construction site with four foundations laid and four homes without foundations the first week.  At the end of the work day those four homes with pads had all the framing completed.  Go forward a week.  Now imagine walking onto the site where the four empty lots have their foundations laid.  It was exciting to see them ready when we walked onto the site.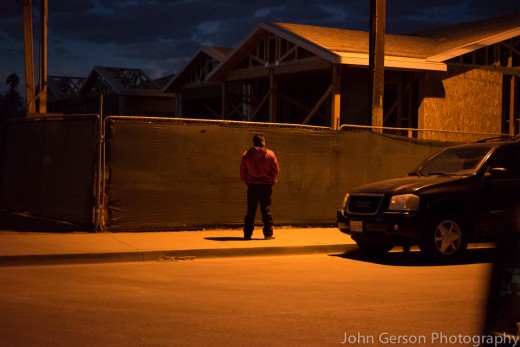 When we completed our day I stood in awe back at the entrance to the street viewing all eight homes with their walls raised.  The vision of these eight homes for the Partner Habitat Families, Habitat for Humanity Riverside and the volunteers became a reality. In  four months all eight families will reside in their new home, new neighborhood, and new community.  Where else can you move where you meet, work alongside and know your neighbors before you even move into your residence?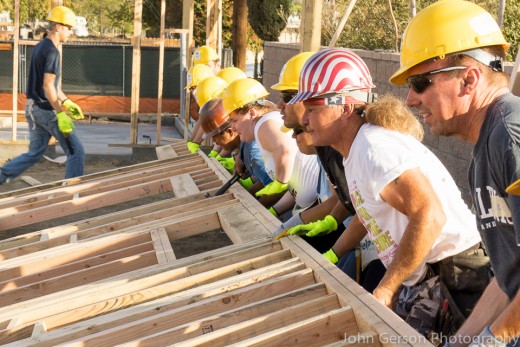 To add to the excitement of the day, Soroptimist Moreno Valley blessed all the staff and volunteers by providing breakfast before beginning work.  For lunch our wonderful members of the HFHR Board of Directors, Nick Adcock and Jesus Morales cooked hamburgers and hotdogs for all the volunteers.  We did not scare Jesus away, this was his second week in a row cooking for the volunteers and staff.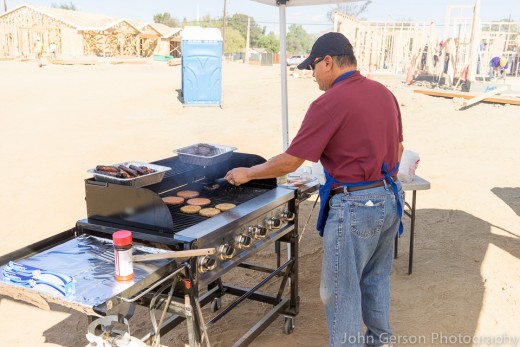 Then Congressman Mark Takano arrived.  I just want to say, he wore his hard hat just like the rest of us.  He was able to meet some of our Partner Families and see the progress on the work site.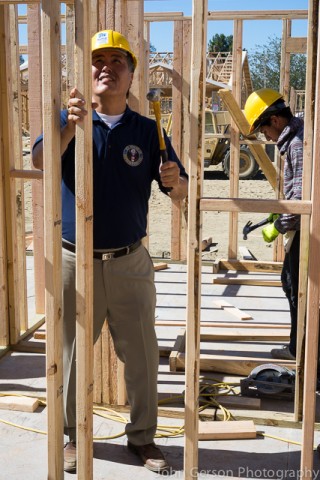 Habitat for Humanity Riverside greatly appreciates the support of all the volunteers who made this possible!
[Patty Carver, Neighborhood Revitalization Manager]