Habitat for Humanity Riverside, in partnership with the city of Riverside and Wells Fargo, broke ground for an affordable, ENERGYSTAR efficient home on Arapahoe Street in Riverside.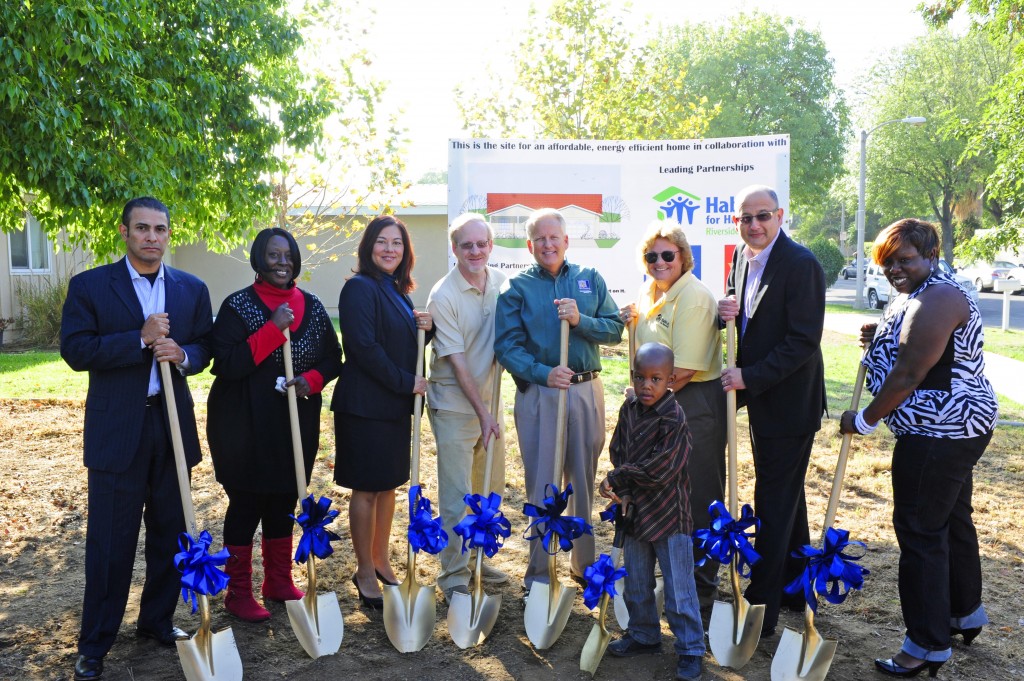 Habitat's Construction Supervisor, Kathy Michalak, will lead an all-woman Wells Fargo volunteer crew from ground breaking to the home's deidcation in sumer 2013. Wells Fargo volunteers wore their pink "Women Build" hard hats and are eager to start construction.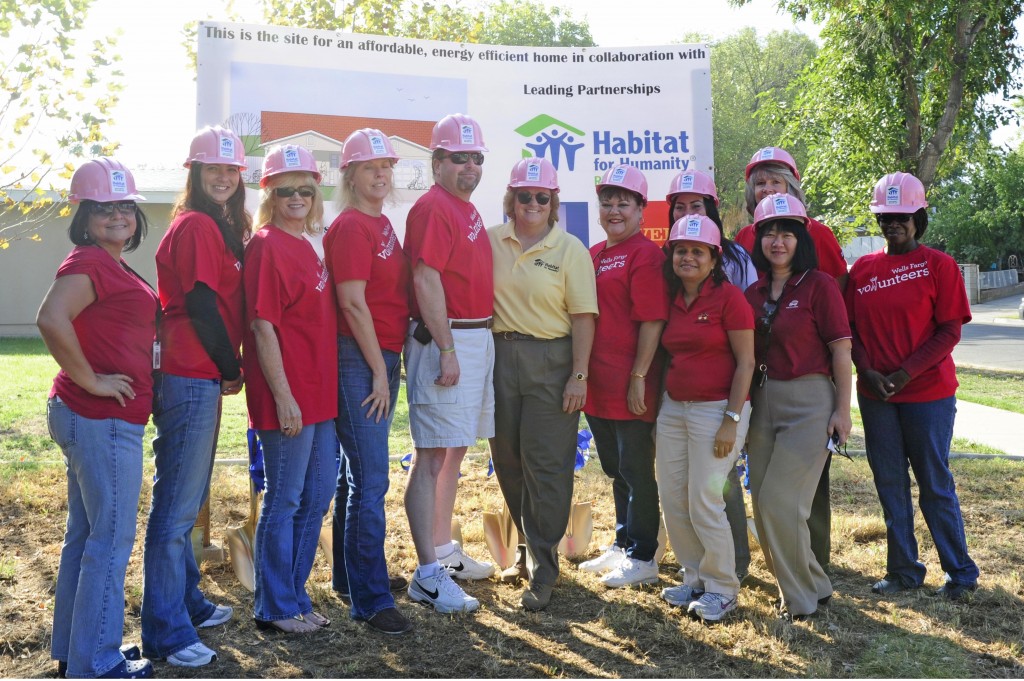 Mayor Loveridge, Councilman MacArthur, Development Director Ramirez, Wells Fargo's Inland Empire President Celia Lanning, TORO's Mike BAron and many supporters attended. Reverand Erin Thomas from Calvary Presbyterian Church Riverside blessed the ground.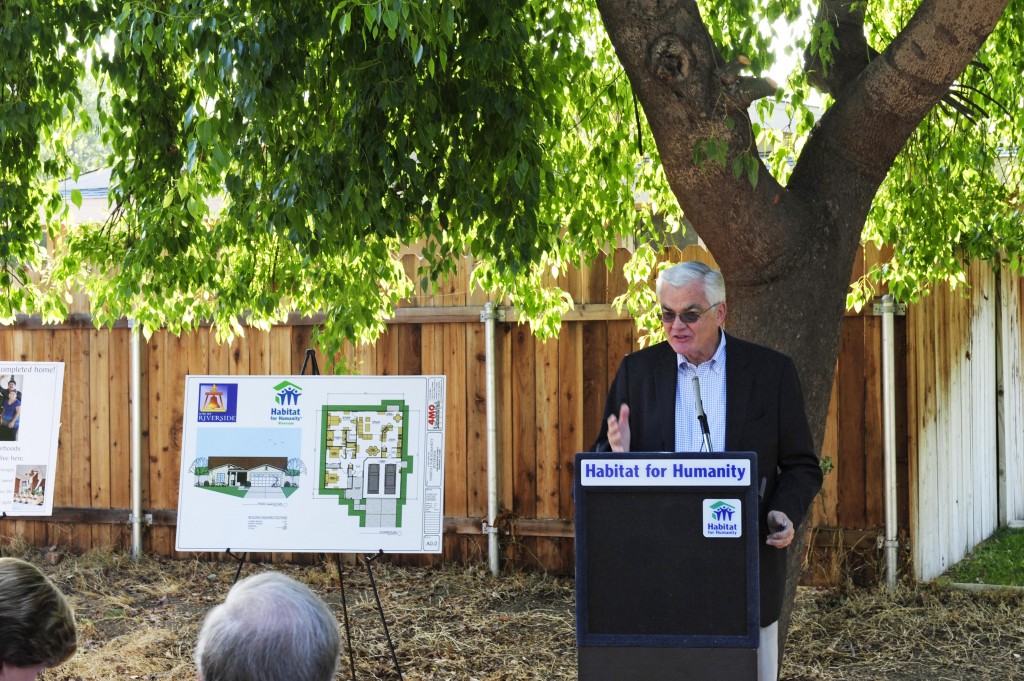 Already pre-qualified home owners, the Jones family will be purchasing this home through a zero interested loan from Habitat.  In order to qualify for a Habitat home, this family will complete 250 Sweat Equity hours (volunteer hours with building her own home and other Habitat programs). Beatrice Jones will finish Community Action Partnership's Individual Development Account which is a matched savings program that consists of 15 homebuyer education and financial literacy workshops.