The day started bright and early with volunteers from You're Invited Daycare Center and  Roberts Way Partner Families. The day got started with some pastries and juice. As we enjoyed our morning treats, Habitat For Humanity Riverside Executive Director, Kathy Michalak, gave the safety orientation for all of the volunteers. Fortunately for us, she took time to give us the  extended version of the Safety Orientation which  included helpful information about Habitat for Humanity Riverside. After the orientation, she mentioned that the Soroptimist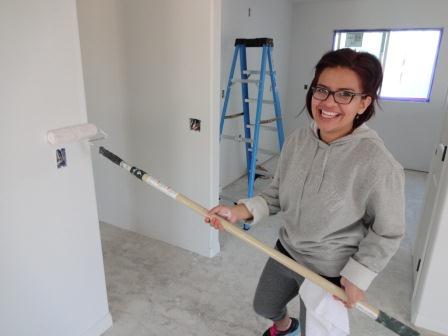 Club of Riverside had been out painting last weekend and had completed the primer coat on the house and garage in only four hours. As she mentioned this, you could see everyone's game face go on, we were determined to beat their time!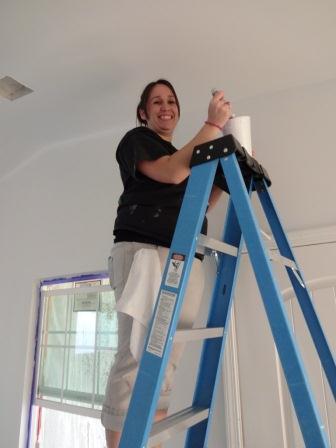 We broke into teams, picked rooms, and started right away. Teams from You're Invited set a competitive bet to see who would finish first. The champions, that complete their space first were to win free lunch for the week, purchased by the competitors. I thought this was hilarious to see groups compete about painting my home! As the day went on the house was filled with  laughter, everyone had fun. As the proud homeowner, I was on quality control duty. The first group that finished called me back to inspect their work. I noticed and informed them of a few spots they needed to touch up. Realizing how serious I took my job, the other groups began double checking their work and touching up missed spots.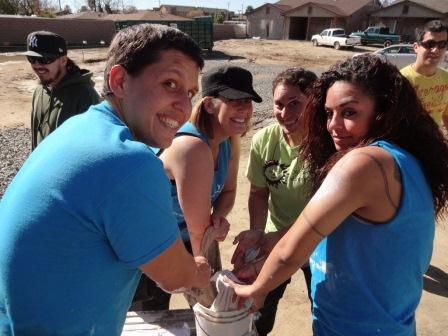 I spent most of my time inspecting working and taking pictures. Close to the end of the day, 2 groups ran up to me at the same time to get me to inspect their room first. It  was quite funny! After I reviewed the rooms, they asked John (Habitat For Humanity Veteran Build Coordinator) and I who completed first and  won the bet. We both looked at each other and decided that it was a tie, meaning everyone would have to buy their own lunch. We had to give them a hard time, they were alright with that.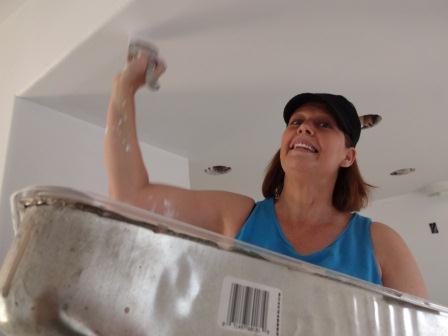 This group finished in only three hours and fifteen minutes! They were very proud of themselves. During clean up, John and I rotated on taking groups out to give them a tour of one of the three bedroom homes on site.
The day was amazing. It was perfect in so many ways. Now that we have a new record for painting time on a four bedroom home, I am looking forward to see if there will be any other groups that will step up to the challenge on trying to beat our time. I would just like to say thank you for everyone that attended on Saturday. You all ROCK!!
By Future Home Owner Sheena Hidey