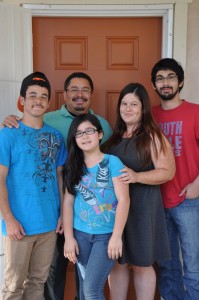 On a beautiful Saturday afternoon this wonderful veteran family consisting of Antonio – a proud Marine – Valerie his fiancée and their children Gabriel, Marquise and Jazmin were all SMILES! With the help of Habitat for Humanity Riverside they were finally able to call this five bedroom two bathroom, energy star rated home their own. The family was so excited that each of them had their own room, proper insulation and a proper electrical system because they did not have any of this in the home they were previously living in. The electrical system was not up to code, there was no proper insulation especially around the windows, and there were no electrical outlets in the kitchen so they had to use extension cords running from the family room to the kitchen. The family however, felt blessed to have a roof over their head but this was definitely not a proper and decent place to live in for any family, much less for a veteran family who sacrificed so much for their country and for all of us.
Habitat for Humanity Riverside along with our partners and sponsors wanted to express our thanks to such a wonderful family for the amazing service they have provided; and what better way to show our appreciation than with this state of the art home. Not only is it energy efficient it comes with solar panels, radiant heating floors, six inch insulated walls all around the hose, a state of the art evaporative cooling system, solar tubes all inside the house, drought tolerant landscaping and many other amazing amenities.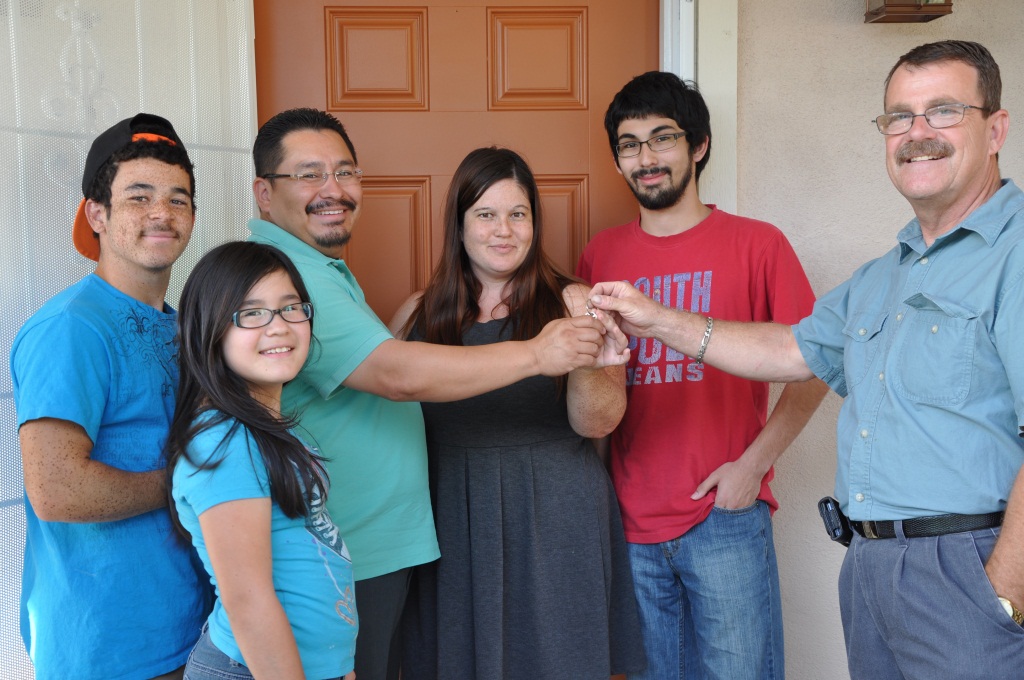 Joe handing the keys over to Antonio and Valerie while their children look at the camera with excitement knowing that they will each have their own room and a whole lot of space to play in.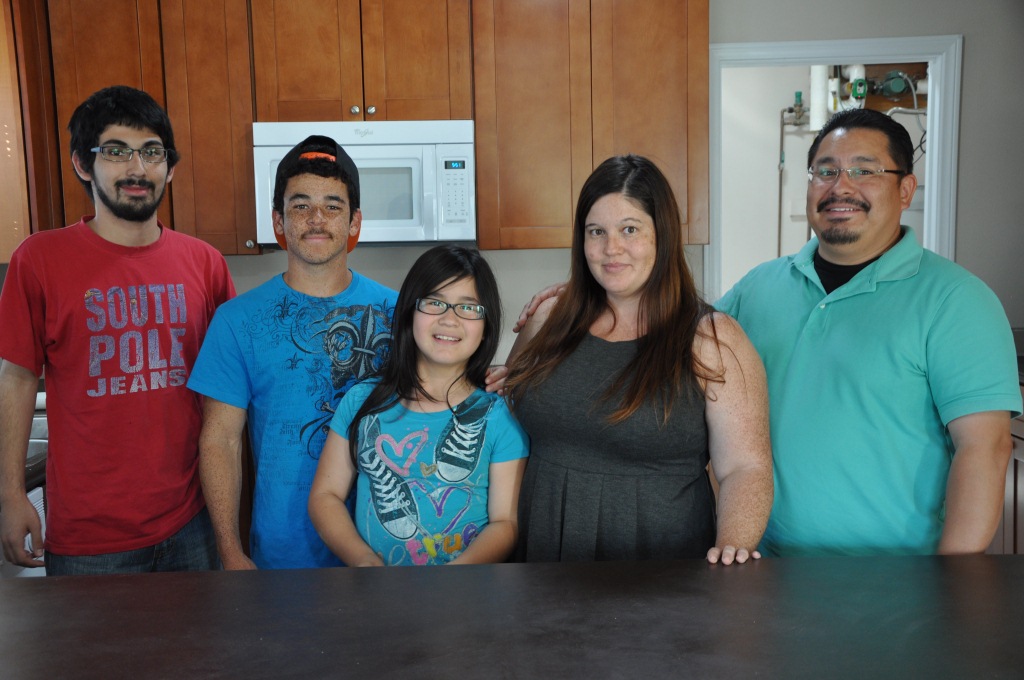 Having chosen their rooms, the family poses in front of their new kitchen that comes with a Whirlpool refrigerator and stove donated by Whirlpool and a dishwasher and microwave.
Thank you for your hard work and sacrifice! We hope you enjoy and make beautiful memories in your new home.