Habitat for Humanity Riverside in partnership with Lowe's invited our Habitat Families to come out for a day of fun and learning to the 2014 Women Build Workshops. It was very exciting to see our families take advantage of this great opportunity to learn valuable skills from how to patch up wholes in drywall to fixing broken pipes and repairing damaged sprinklers.
LaVon, a future Habitat home owner applies pink spackling paste to patch up a hole.
Tracy and Fread from Lowe's in Moreno Valley were the teachers for the day and they did a great job showing the families how easy it was to make all these repairs on their own while saving money at the same time.  Tracy explained that the spackling paste that LaVon applied turned from pink to white once it had dried up in order to make it easier to know when to start sanding the damaged area before finishing off the project with a coat of paint.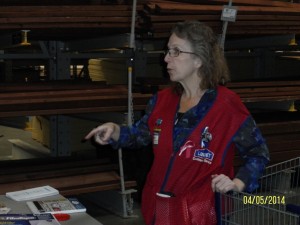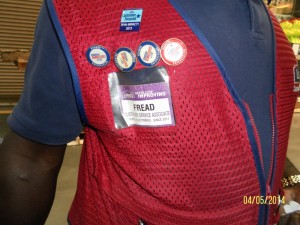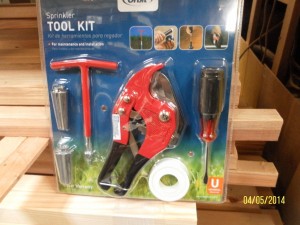 Before moving on to the next topic for the day, Fread brought with him an effective but inexpensive tool kit that anyone could use at home to make the job easier when repairing sprinklers. Some of the tools included in the kit are a plastic extractor handle, a PVC cutting tool, a sprinkler head adjustment screwdriver and a roll of pipe thread seal tape.
After the course on patching drywall, and after explaining to the families how to use the tools in the  kit,  Tracy and Fread moved on to talk about repairing broken pipes and damaged sprinkler heads. The families were very attentive with this topic as well. They asked many questions since they felt this project was something they could definitely benefit from once they moved in to their new homes.
All in all, it was a very productive morning. Thank you to our  favorite Lowe's Store in Moreno Valley #1574 for hosting these workshops and we want to thank Tracy for being such an excellent community partner. Thank you Tracy for inspiring us to "Never Stop Improving."