Christine, a homeowner in Riverside, is disabled and living off a fixed income, making it very difficult for her to maintain her yardwork. She recently received a citation for her front yard urging her to make it more aesthetically pleasing. Unable to afford to do the work herself, members of the Peace Corps, local students, and neighbors partnered with Habitat for Humanity Riverside to help Christine in her time of need.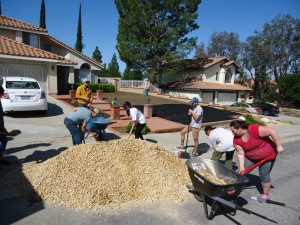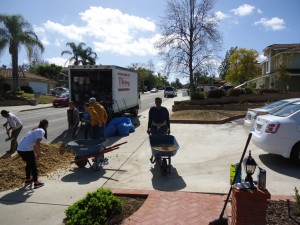 The groups arrived at Christine's home early in the morning and broke into groups. One group worked on pulling weeds and the second group covered the lawn with landscaping fabric, preventing future weeds from growing through the rock ground cover. Then volunteers used wheelbarrows to bring rock to the lawn and spread it evenly. The volunteers had a great time! Max, a volunteer stated, "I had a great time meeting new people while simultaneously helping out my community."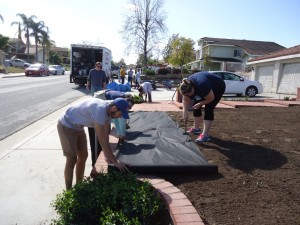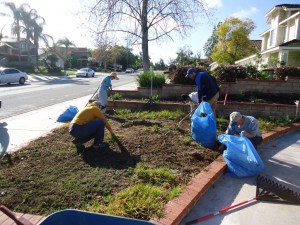 The volunteers were not the only one who enjoyed their time! Christine stated, "I love watching the volunteers work so hard for me. I am forever grateful and humbled". Thanks to the work of these generous volunteers, Christine now has a yard she can be proud of.