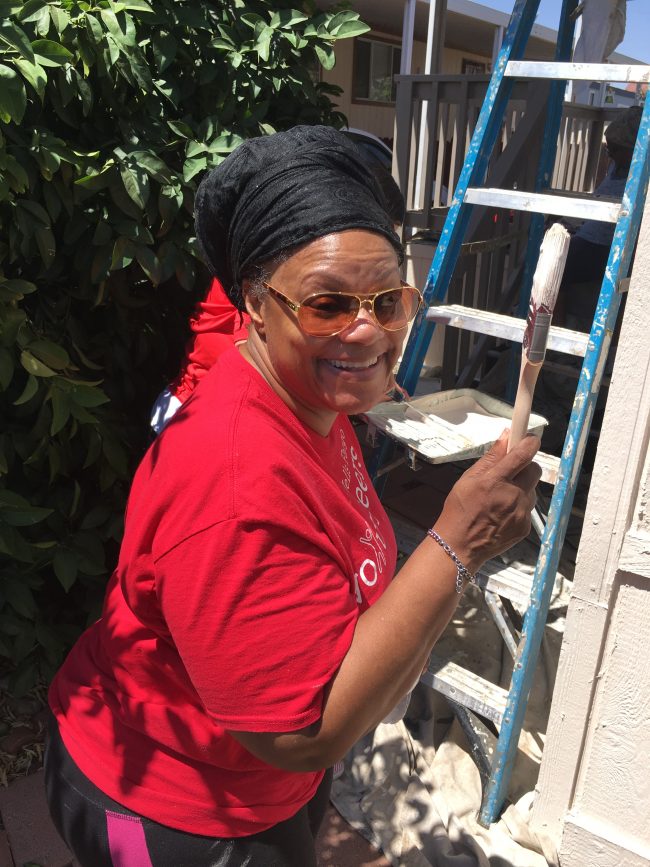 On Saturday July 22nd, Wells Fargo volunteers came together to paint the home of Rose, an Air Force Veteran. Rosa and her son have been living in their home for several years but have been unable to maintain the appearance of the home due to their demanding work schedules and financial hardships. Because of these circumstances, Wells Fargo partnered with Rosa to help her make her home once again a safe, decent, and affordable place to live. This is the second of four projects with Wells Fargo through their national 100 Veterans Home Improvement Initiative, which serves veterans with home preservation services and provides Wells Fargo employees with volunteer engagement opportunities.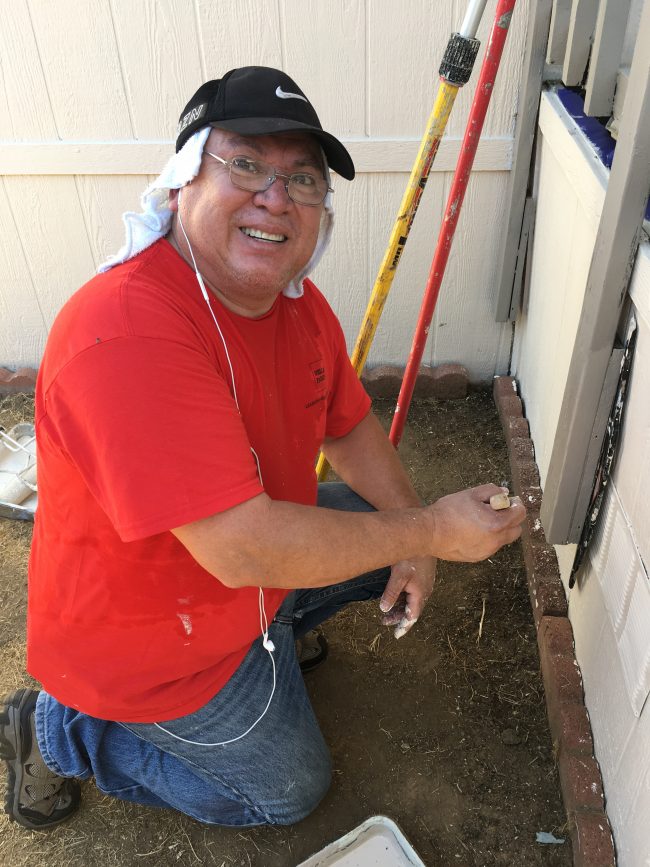 The afternoon began similar to other A Brush with Kindness projects, with the volunteers preparing the work site, receiving a safety demonstration, and learning more about the homeowner and her situation. The volunteers even went above and beyond to learn more about each other by forming a special introduction circle where they shared their name, position, tenure with the company, and their reason for volunteering. This allowed them to become more comfortable with one another and fostered a fun and productive work site. Several of the volunteers had worked with Habitat for Humanity before and were excited to come together and bless another homeowner.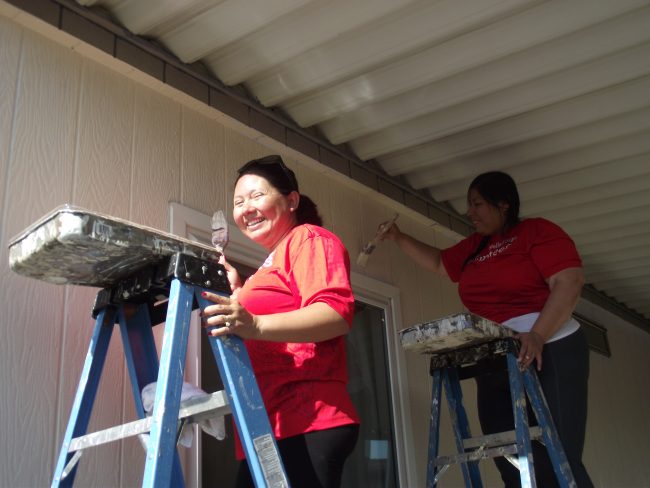 Once the introductions were finished, the volunteers quickly divided themselves up into teams and began painting the front of the home and the carport area. Many areas of the home were difficult to reach even with all of the tools available, but the volunteers were determined to make Rosa's house beautiful and get the job done. Rosa was so thrilled with the work being done that she joined the volunteers by painting and chatting with them. Throughout the day Rosa expressed that she "couldn't imagine doing all of this by myself. It would have taken me so long, it looks wonderful!" This exclamation made the volunteers even more motivated despite the overwhelming heat and gave them the extra energy they needed to finish the project.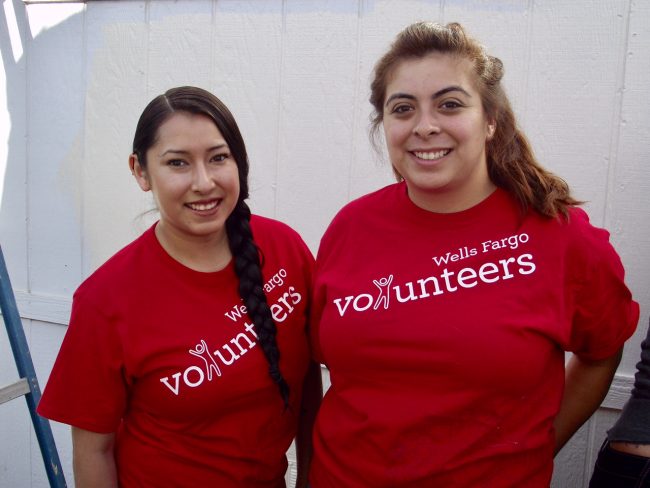 By the end of the afternoon, Rosa's home looked completely renewed. It was bright, clean, and fresh and Rosa couldn't be more excited and grateful to the volunteers for all of their hard work and dedication. So thank you Wells Fargo for all of your continued support and partnership, we look forward to having you volunteering with us again.