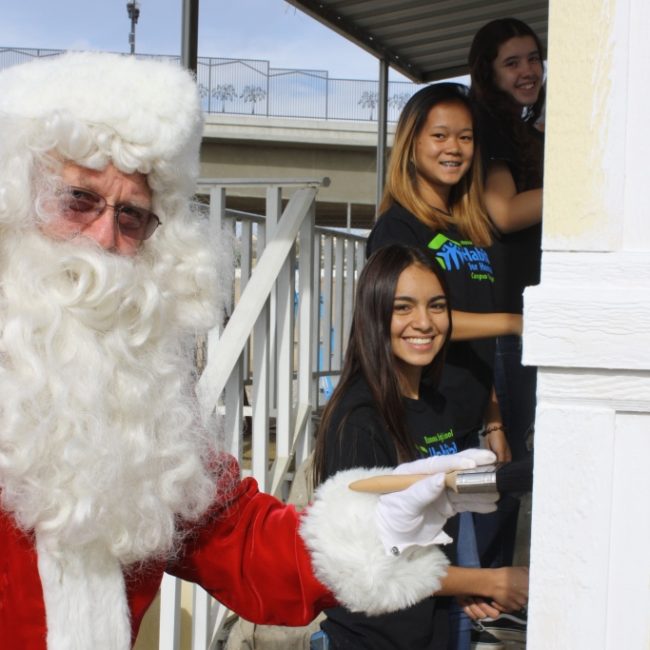 To help honor those who have served, and to celebrate Veteran's Day, volunteers gathered at the Mission Village Mobile Home Park to help a local resident (and veteran) repaint his home. Robert was in the Air Force for many years and served during the Korean War. When he retired he eventually settled down with his wife in Riverside. Over time, the paint on Robert's mobile home began to fade and peel and without the money or the physical means to repaint his home, Robert qualified for our "A Brush with Kindness" program. Several Air Force veterans volunteered their time to help Robert revitalize home that morning and with the help of volunteers from New Beginnings Church and Ramona High School's Habitat for Humanity Campus Chapter, they transformed Robert's home in a matter of hours.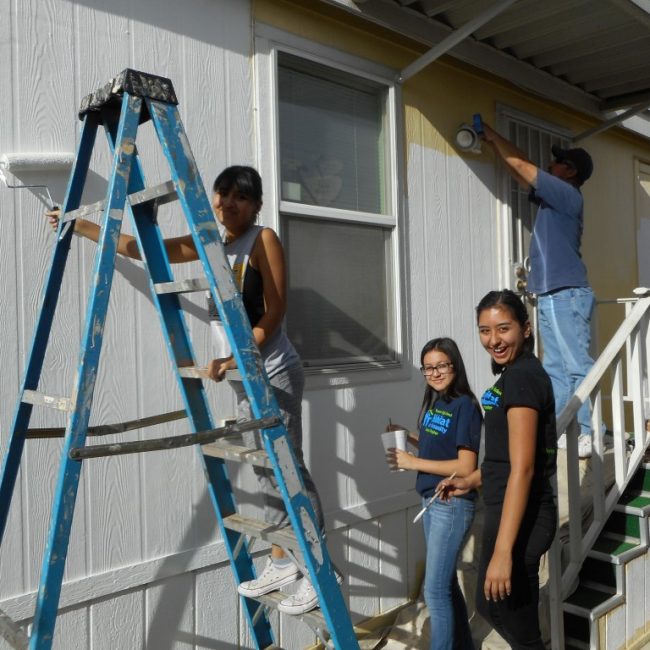 The volunteers worked tirelessly as they began making progress painting Robert's home. The groups communicated with each other and organized themselves into several smaller groups, allowing them to cover as much wall space as possible in the shortest amount of time. You could hear laughter and the sound of paint brushes the entire morning. Everyone seemed enthusiastic and focused to help Robert and his wife. One volunteer said, "It may be hard work, but I am so happy to give back to a veteran. A little elbow grease is worth it if it means helping someone else!"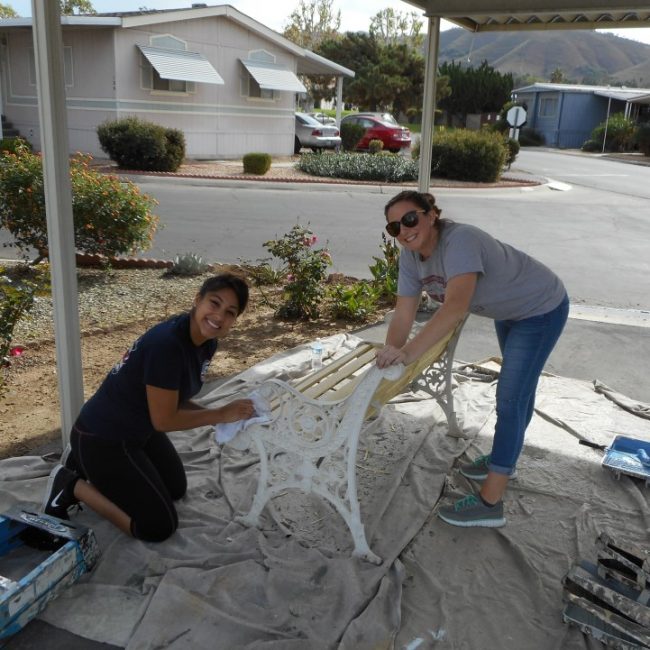 As the day went on and the house began to take on a beautiful new coat of paint, the volunteers had a surprise visit from Santa Claus! Santa was not there to distract the volunteers, instead he grabbed a brush and helped the volunteers paint Robert's home (but was sure not to get any on his coat). The volunteers laughed and took pictures with him and as soon as he left to return to the North Pole, they played Christmas music on their phones. Everyone was in the holiday spirit that morning after his visit.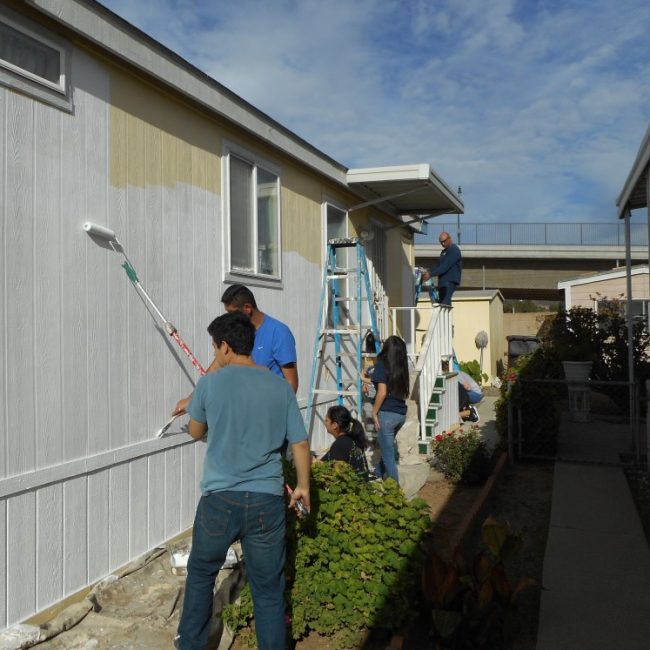 When the home was finally finished, Robert and his wife spoke to the volunteers to show their sincere gratitude and talked about his many years of service in the Air Force. The two volunteers from the Air Force who arrived that morning to help paint shook Robert's hand and thanked him for his service, and Robert did the same. Just in time for lunch, the house had been repainted and looked as good as new. With hard work, the volunteers helped serve their community in an important way and even had a little help from Santa.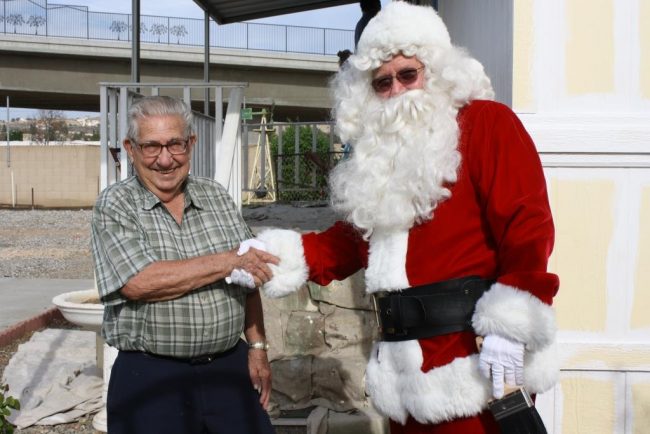 Homeowner thanks Santa Claus!