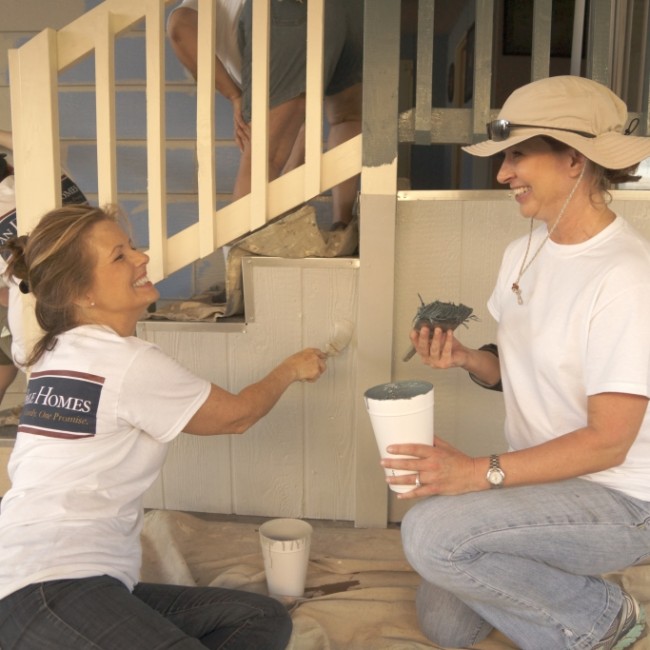 On Friday, October 9th, 69 employees from Van Daele Homes joined Habitat for Humanity Riverside to paint 4 mobile homes at the King Arthur Mobile Home Park in Riverside. These homes were given a fresh coat of paint through our A Brush with Kindness Program, an exterior home preservation service that offers painting, landscaping, and exterior minor repair services to limited-income homeowners impacted by age, disability, or family circumstances.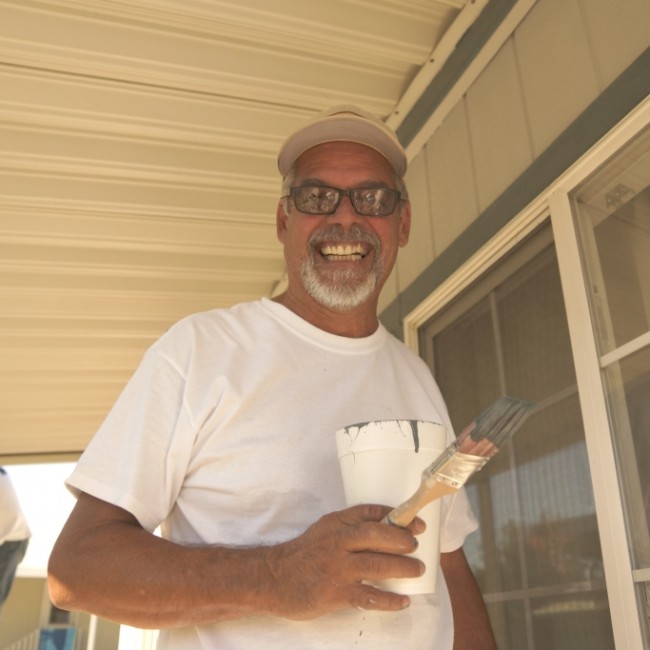 Volunteers consisted of members of the construction crew at Van Daele homes as well as staff that work in the office and had little to no experience in the construction field. Volunteers noted that "it is great to have the whole team out here, now the administration staff can have a glimpse of what we do on the job".Volunteers were split up into 4 groups and lead by a member of the construction team.
As soon as the volunteers picked up their paint brushes, it was evident that these were professional home builders. Despite the 104 degree heat, they painted fast and efficiently. One group even brought stickers to point out painting mistakes that needed to be fixed. They were enthusiastic about the job and the projects. "It was really hot; it was truly gratifying work.  Everyone had a blast", stated Judy, who organized the volunteer day with Habitat for Humanity Riverside.  The homes were completed incredibly fast; the first home was finished by 10:30am, with the other 3 homes finishing soon after.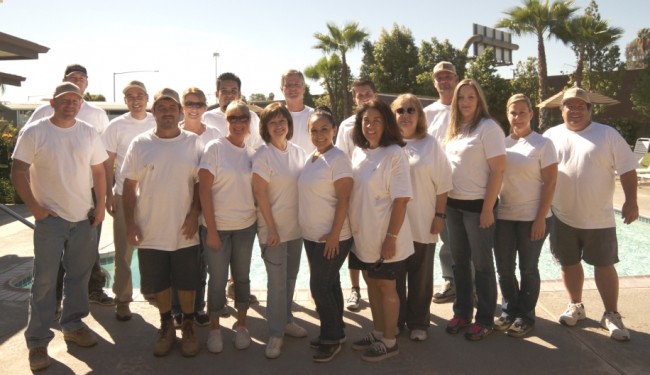 The first team that finished relaxed by the pool and in the club house while they                                                                 waited for the other 3 teams.       
Upon reminiscing about the event, Jeff, President of Van Daele Homes, stated "Contribution to others is one of the greatest gifts any of us can receive as we saw firsthand when we met the owners of the house we painted."
These volunteers were great to work with. Many even opted to volunteer again outside of work! We are excited and grateful for this new partnership with Van Daele Homes.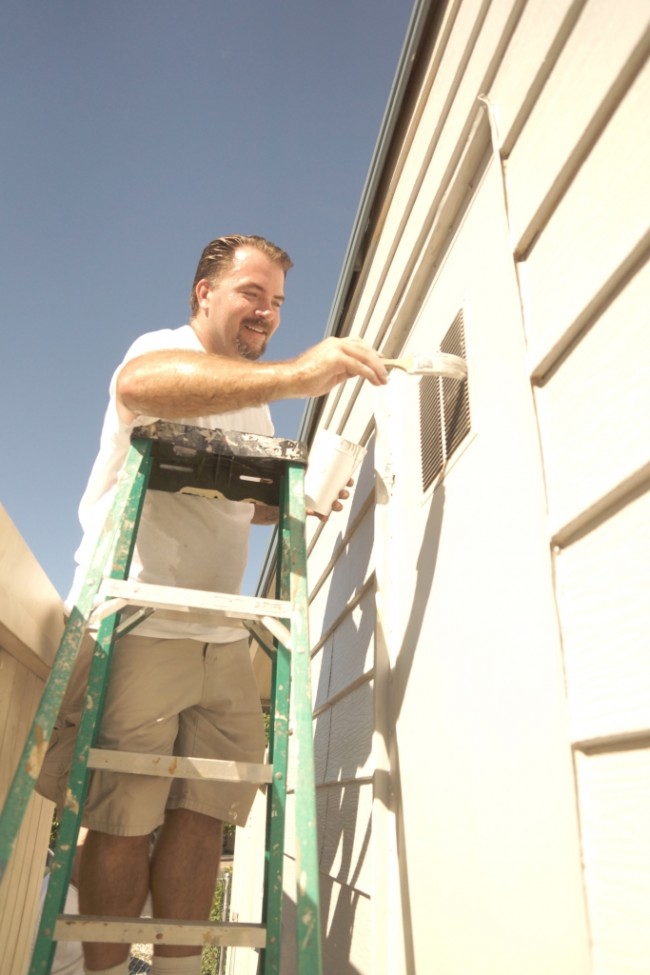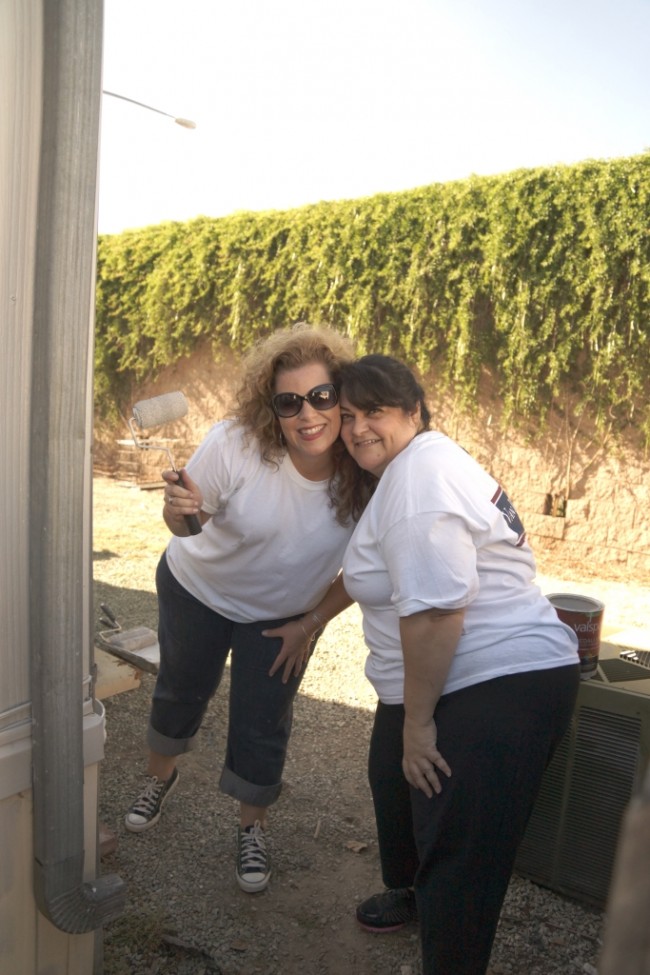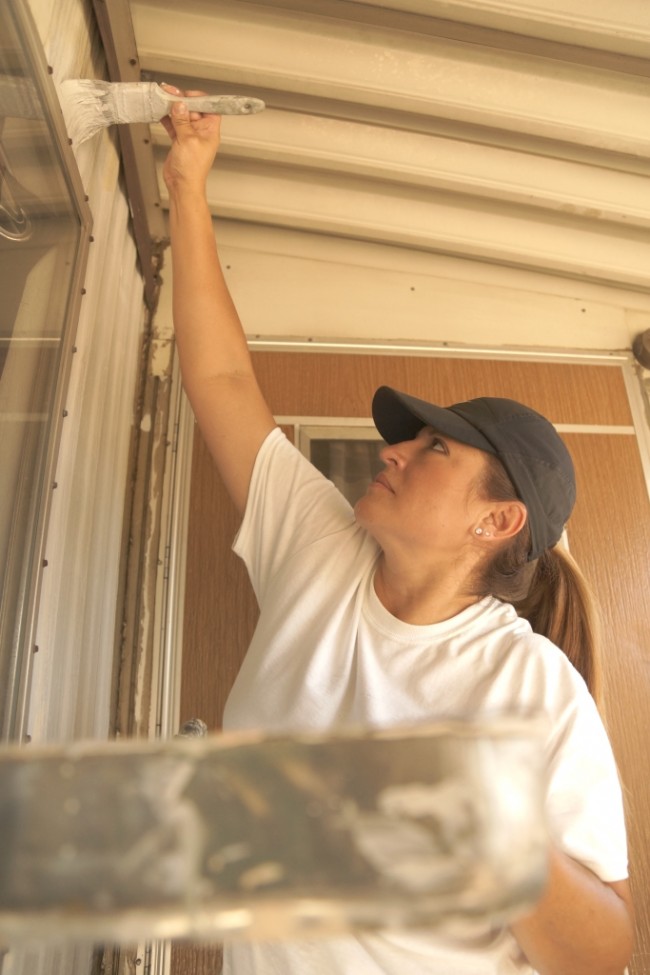 Since our inception of the A Brush with Kindness Program, we have done close to 100 A Brush with Kindness projects at the King Arthurs Mobile Home Park.