At one hundred years old, Lily has lived a momentous life.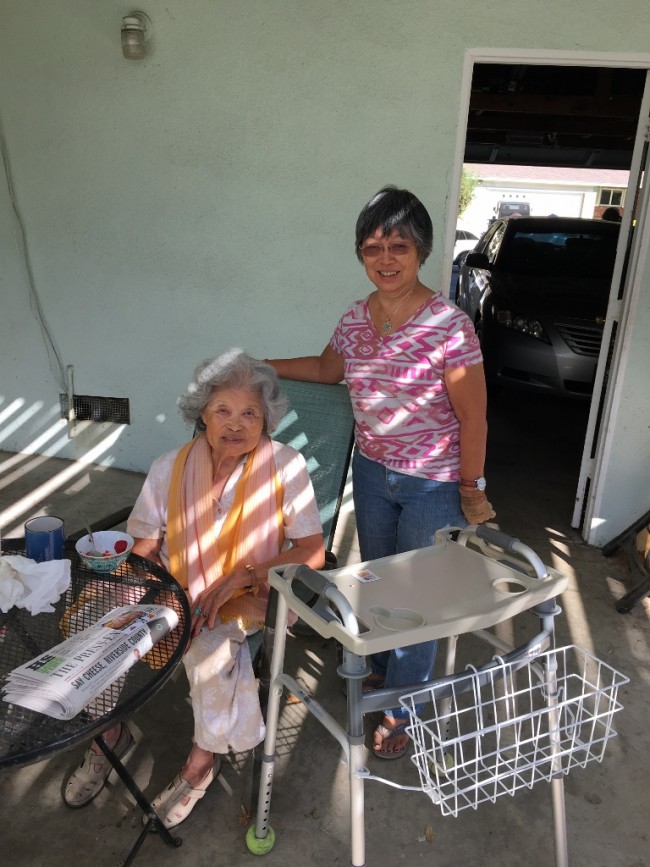 Born in 1916 right here in Riverside, she's done everything from studying traditional Japanese customs and culture as a young woman, to spending time in a Japanese internment camp during World War II. Both of these experiences took her away from her home in Riverside and she had always dreamed of moving back here to raise her family and live out the rest of her days. In the late 80's this dream became a reality. While her husband was hospitalized, she seized this opportunity, sold her family home and business in De Moines, Iowa, and moved everyone back to Riverside.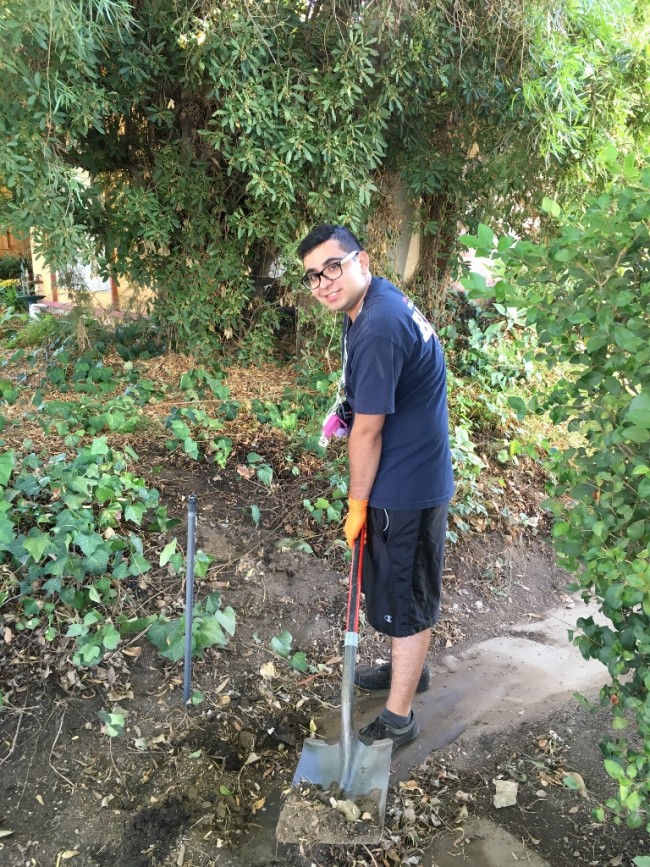 Due to Lily's age, she is very limited in the things she can do around her home and often relies on her daughters for help. Despite her difficulty with mobility and general daily activities, she continues to work with her daughters to plant and maintain a beautiful backyard garden, but her front yard has become too uncontrollable for her to preserve. Thanks to the work of volunteers from the University of Redlands Alumni Association and Riverside City College's Alpha Gamma Sigma State Honors Society, Lily can reclaim her overgrown front yard.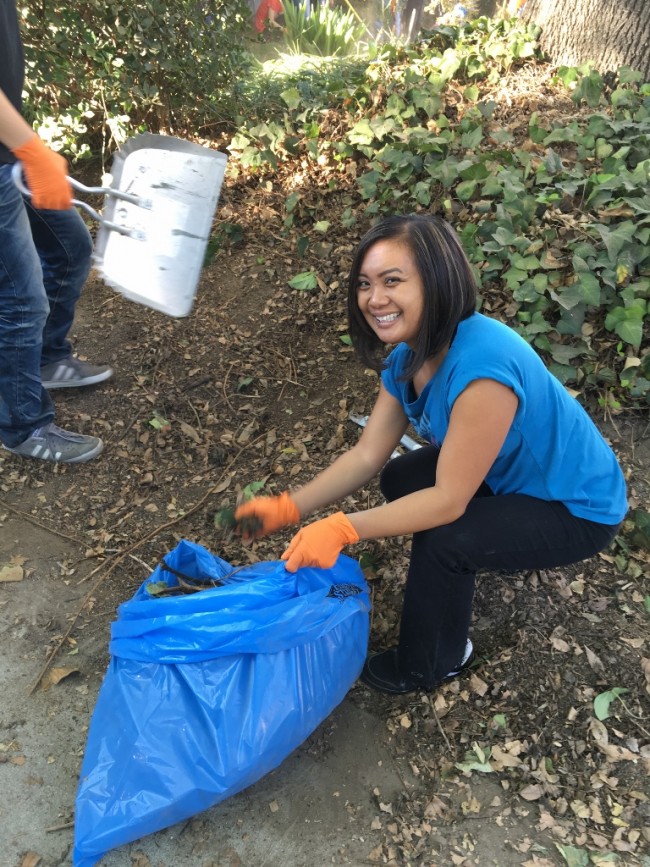 The day began like most "A Brush with Kindness" projects, both groups gathered together to learn about the homeowner and the type of help she would be receiving. After a brief safety orientation, everyone quickly began to work. The volunteers immediately began to uproot Lily's overgrown ivy, trim her trees, and remove debris from the yard. Although the two groups had never met or worked together, everyone worked well and were motivated to make Lily's front yard beautiful again. After accomplishing their goal, Lily was left with a new sense of pride in the look of her front yard. Lily's daughters were so thankful for the help that their mother received that they bought lunch for all of the volunteers.
So here is Habitat for Humanity Riverside's thank you to both the University of Redlands Alumni Association and the Riverside City College chapter of Alpha Gamma Sigma State Honors Society. We appreciate all of the work you did on Lily's yard and we hope that you all volunteer again and help us to improve the quality of life for another person in need.