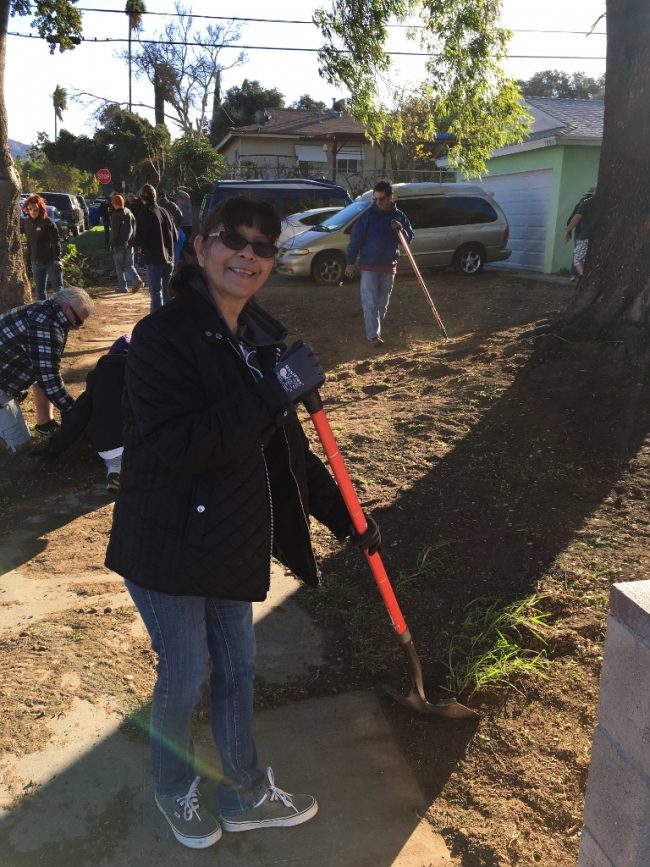 Simpson Strong-Tie has had a very long history with Habitat for Humanity Riverside and many other community organizations through donating funds and volunteering their time. From building parks and doing community improvement projects, to partnering with us for our new home builds, Simpson Strong-tie has done it all. This time, they came together on a landscaping project for our homeowner Gloria. Gloria has lived in her home for over twenty years, but due to her declining health and financial reliance on social security, both her front and back yard have been greatly neglected.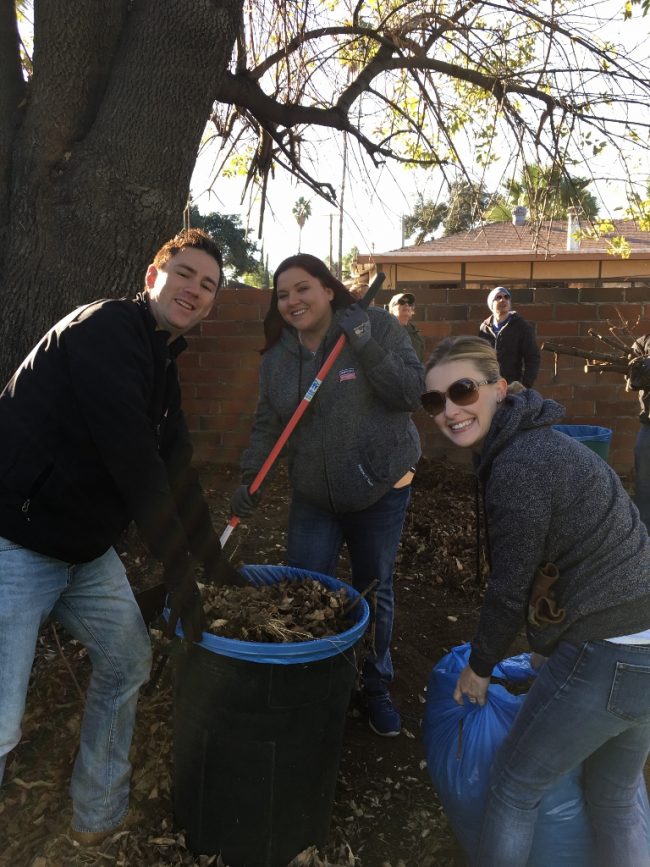 Simpson Strong-Tie brought over 60 employees from Southern California, Arizona, New Mexico, and Hawaii to join Habitat for Humanity Riverside and help Gloria restore her yard. Volunteers arrived early and enthusiastically, brought donuts, some of their own tools, and their positive attitudes. They began dividing themselves into teams to work in the front yard, the backyard, and tackling the overgrown trees. They worked efficiently by forming assembly lines, finding multiple ways to use the tools we provided, and by utilizing their great teamwork skills. The progress they made in just a few hours was unlike anything we've experienced. Not only did they work diligently, but they showed a devotion for their work which translated into a complete transformation of both Gloria's front and back yard.
G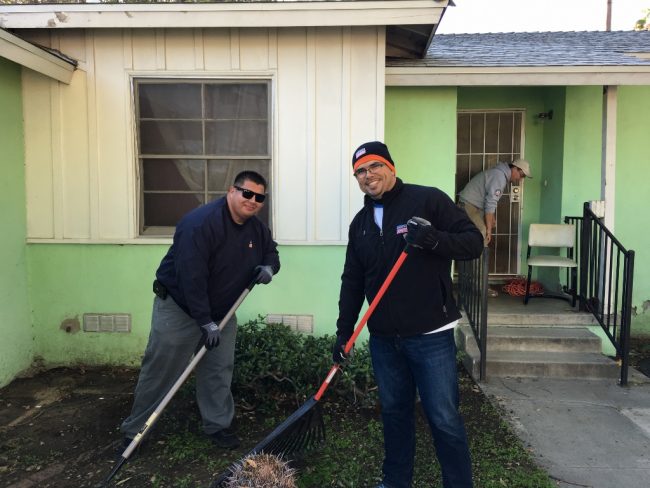 loria was overjoyed by the work all of the volunteers had done and the time, or lack thereof, that it took them to do it. When everything was completed she came outside to meet everyone and offer her gratitude, she exclaimed "I just want to thank you so much for all of your hard work, this would not have been possible without you." The sentiments Gloria expressed to the volunteers resonated with them greatly and they left that afternoon with a new sense of accomplishment in their work. We'll be returning in a few weeks to apply weed barrier and lay rock with another group but for now the yard is clean and manageable, which is a considerable improvement from its previous state. Thank you to Simpson Strong-tie for your hard work and dedication.