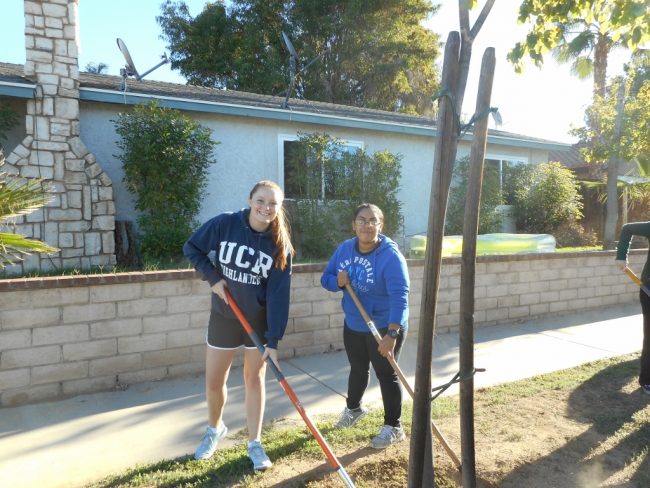 Terrie has lived in her home in Riverside for over twenty years. She has raised her children as well as several of her grandchildren in this home. Throughout the years she has not had the funds nor the time to keep up with the unkempt portion of her front yard and it has fallen into disarray, so much in fact that she was cited for the lack of maintenance. Because of this, Habitat for Humanity Riverside and students from the University of California Riverside's (UCR) Habitat for Humanity Campus Chapter, Circle K International, and Physicians Assistants of Tomorrow came together on a landscaping project to remove overgrown weeds, level the dirt, and lay rock in a small section of Terrie's front yard.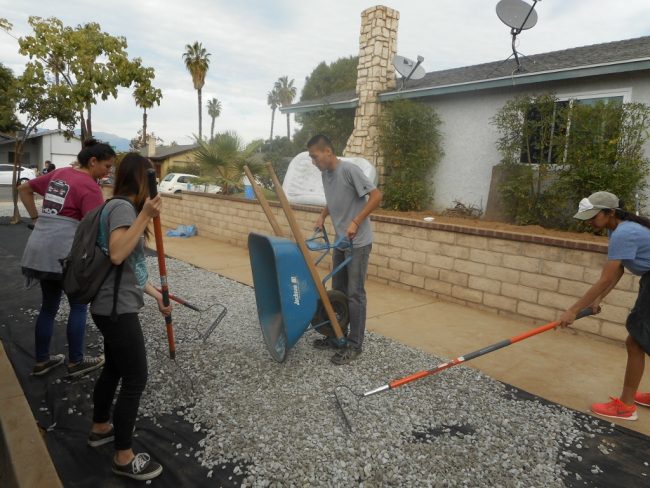 The project began with all of the volunteers unloading the tools and other supplies from the truck and learning about their functions and various safety precautions, which included the proper way to operate and transport the tools. We spent most of the day removing all the weeds, leveling the ground, and removing all of the excess dirt from the area. Finally, we applied the weed barrier to the area, stapled it, and laid the rock.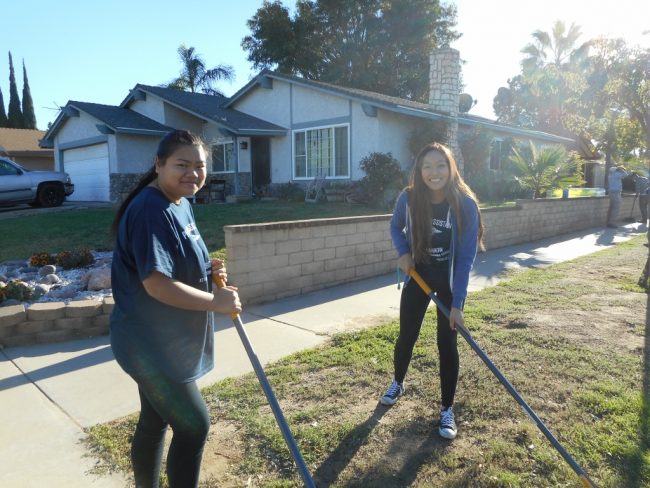 The work was strenuous but that didn't stop the students from giving it their all. The president of the UCR Campus Chapter, Owen stated "It's a lot of back breaking work but at the end of the day we're helping someone out, which is all that matters." Because of their hard work and dedication, we were able to finish all of the work in just four short hours. When the work was completed Terrie and her grandchildren came outside to meet the volunteers, tell her story and explain why their work means so much to her.She thanked them for their time and all their hard work. Overall, the members of the UCR Campus Chapter, Circle K International, and Physicians Assistants of Tomorrow did an excellent job on Terrie's yard. We thank them all for volunteering their time.