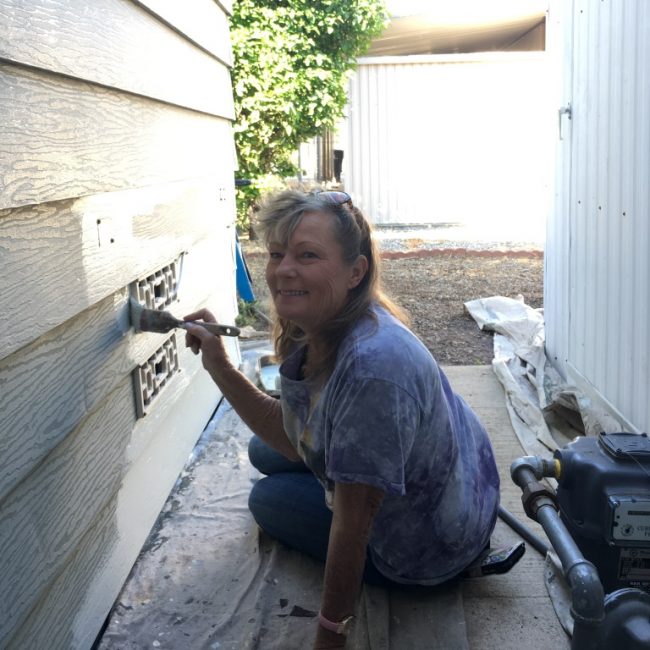 On April 29th, 17 volunteers from the New Beginnings Community Church as well as several individual volunteers gave their morning to assist Louie Martinez, a Riverside local in need of some help with exterior painting on his family's home.  The volunteers helped Louie restore beauty to his home through several hours of painting and hard work.  The morning kicked off with a group prayer and an overview of safety procedures at the project site.  The volunteers then went straight to work. The paint was poured, tarps were laid, and the paint brushes and rollers were handed out.  In just four hours, the volunteers painted Mr. Martinez's home with care, respect, and an incredible attention to detail.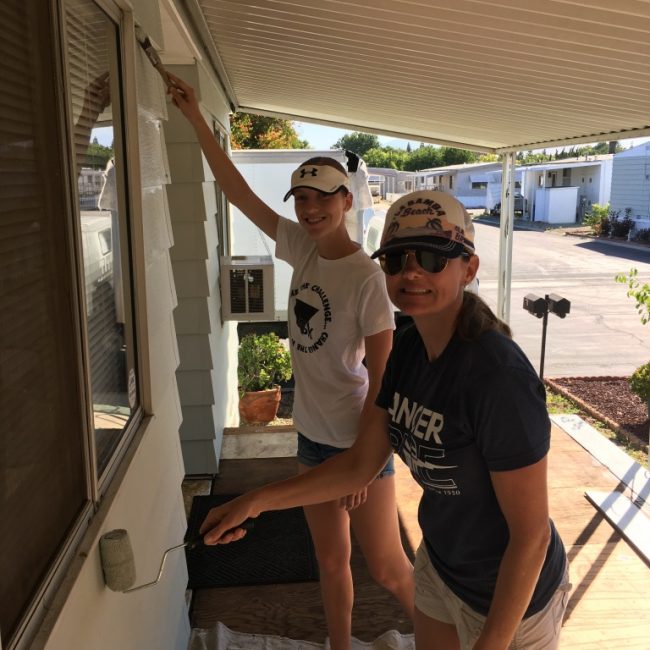 As the volunteers added a new coat of beautiful, soft moss green color to the walls of Louie's home, one volunteer had an opportunity to talk about her experience.  She exclaimed, "Each time I volunteer with Habitat I feel proud of myself and my church for helping someone in need.  I also get a chance to just talk and catch up with other members of my church while we work to help others.  It's a wonderful opportunity and I can't wait to volunteer again."  Mr. Martinez brought out chips and drinks for the volunteers who snacked on them throughout the morning.  "It was the least I could do for all their help," said Louie enthusiastically.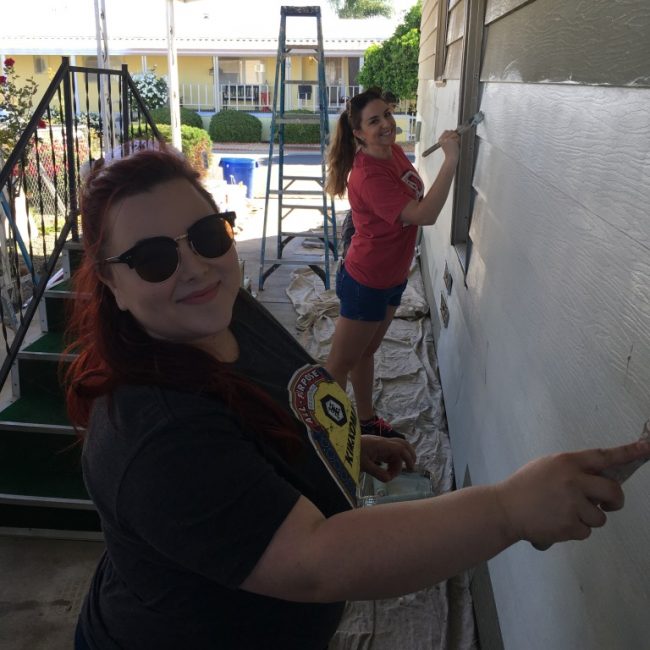 By noon, Mr. Martinez's home looked brand new.  The volunteers walked around the home to ensure no spot had been left unpainted, and touched up areas on the house with professional-like detail.  Finally, when they had finished and begun cleaning the brushes and putting away the supplies, Louie slowly walked around the home and admired the hard work and impressive painting abilities shown by the New Beginnings Community Church.  "It looks wonderful.  I really like how the colors turned out," said Louie.  The volunteers then huddled together with Mr. Martinez and took a group picture to celebrate a job well-done.  Both the Martinez family and Habitat for Humanity Riverside wish to thank all of the volunteers for doing such an incredible job and hope to see them painting with us again soon!