As a recent graduate of the University of California, Riverside I found myself searching desperately for the perfect first job to build my career on. I felt disheartened facing so many interviews for sales positions, retail, and other paths. This was not because job offers were not made, but because I felt disconnected from such tedious and lackluster opportunities. It was during my time volunteering with the City of Riverside's Community Development Department that I truly felt myself developing into the person I wanted to become. Being involved with such importance in our community sparked a great drive to continue to learn and grow.
I became aware of the available position and need for a highly motivated, independent,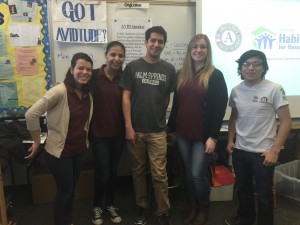 administrative savvy individual at Habitat for Humanity Riverside. I was familiar with the nonprofit organizationand particularly educated on the A Brush with Kindness program from my Block Grant experience with the City of Riverside. As my current assistance with the City was coming to an end, I saw this new prospect as a challenge to further develop my skills and also gain an understanding of how the grants administered by city government were put into effect.
It wasn't until I was actually working with Habitat that I was fully immersed into the nonprofit world. My coworkers grind away day in and day out for the continued improvement of Riverside County and the goals of Habitat. The work done here is not only rewarding, but extremely important to the lives of Riverside residents.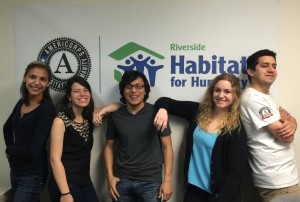 I had found the task that I was looking for. Having been given the responsibility of getting our newly inherited project, the Mobile HOME Repair Program, off of the ground, I found myself doing exactly what I had so desperately wanted. I have felt empowered having had my dedication and hard work with the Mobile HOME Repair Program recognized by being asked to take on administration for our Veteran Outreach here at Habitat for Humanity Riverside only a few short months into my service. Every day I have learned something new, developed several lifelong and valuable skills, and I have now recognized that I would like to build a career toward upper management in a corporate business setting.
Some of my favorite experiences thus far have included networking at various Chamber of Commerce meetings, participating in the Walk to End Homelessness, Salute to Veterans Parade, and being recognized by Mayor Rusty Bailey of Riverside for our national service with AmeriCorps.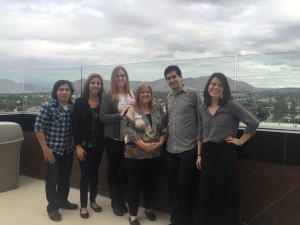 I look forward to continuing to learn and grow with Habitat for Humanity Riverside. I am excited for what is to come and where I will go next. With the expertise I am developing serving as an AmeriCorps Member with Habitat for Humanity Riverside, I am confident that I will find the challenging and exhilarating career path I so greatly crave.