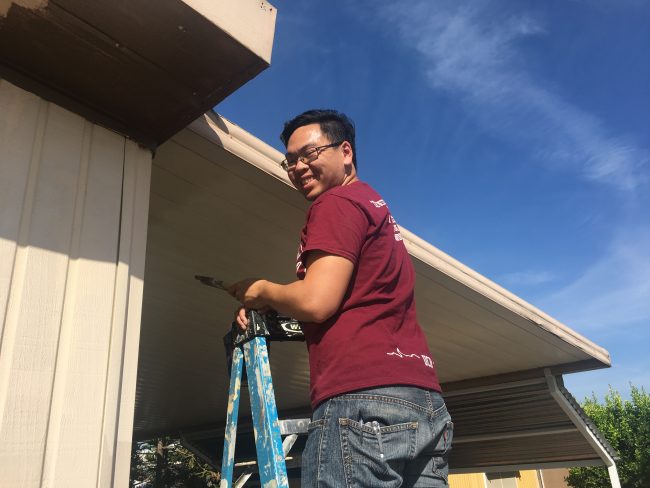 On Saturday April 22nd, we were joined by three groups to assist the Miller family by painting their home. Due to Mr. and Mrs. Miller's age, physical disabilities, and limited income they are unable to tend to the upkeep of their home. The home's exterior suffered from chipped and faded paint that violated the policies of their mobile home park. With the help of the Ramona High School Habitat for Humanity Chapter, UCR's Global Medical Brigades, and the International Association of Workforce Professionals (IAWP) I.E. Sub Chapter, we were able to help the Miller family and give their home a fresh renovation.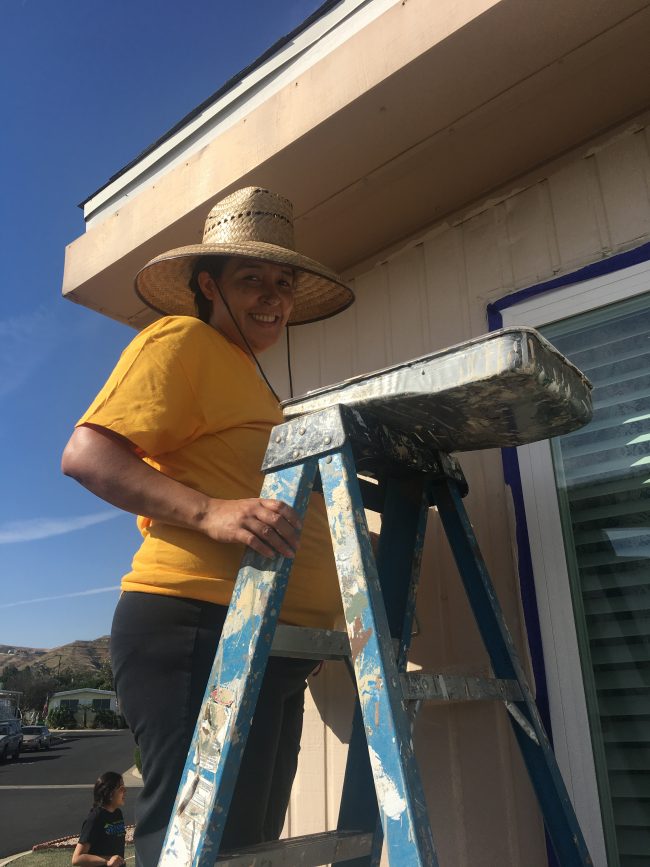 Before we began, we unloaded all of the supplies, reviewed effective painting techniques for first time painters, went over the safety guidelines of the work site, and outlined which colors will be used on the different areas on the home. Once all of the volunteers were fully informed we all began painting. Because many of the Ramona High School Habitat for Humanity volunteers were under 18 they were unable to use the ladders to paint the high areas of the home. This motivated them to join forces with the other volunteers to paint the lower parts of the walls while others painted the peak and trim areas. This teamwork proved to be very effective, allowing the work to be done quickly.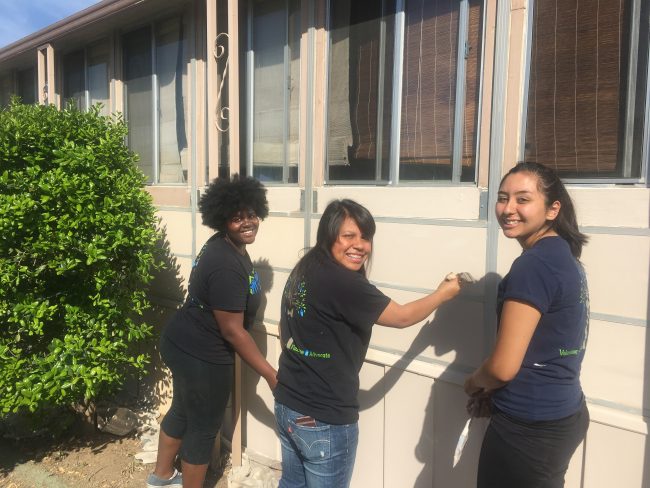 Despite the temperature hovering in the 90s, the volunteers worked hard throughout the entire afternoon. When the project was complete, the homeowners came out to observe the finished product and were astounded by how revitalized their home looked. They were very thankful, and showed the volunteers their appreciation for spending their Saturday afternoon painting their home. We are also thankful for their help and hope they all come out to volunteer with us again.