This past Saturday, July 28th, an awesome crew of volunteers from the 163rd Maintenance Squadron/Fabricators out of March Air Reserve Base came out to the Meadows Mobile Home Park in Riverside to help out a local veteran in need.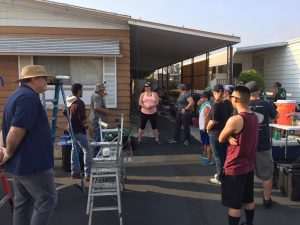 Vietnam-era vet Daryl's mobile home was in dire need of some TLC. Over the years, the paint had faded and begun to peel in places. The solution: Habitat for Humanity Riverside's "A Brush with Kindness" program.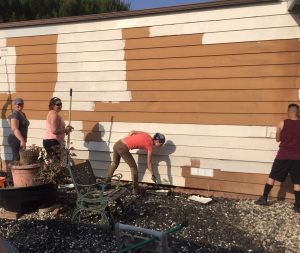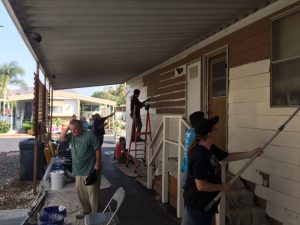 After receiving instructions from the Habitat project leaders who familiarized them with the essential safety practices, tools, materials, and with the temps forecast to be in the low 100's this day, the team quickly spread out to tackle the assigned objectives. They began on the east side of the home while the sun was still low in the morning sky, attacking the trim and skirting in addition to the main exterior.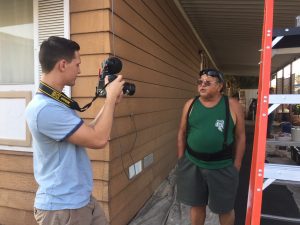 In addition, a video crew from the Department of Defense was there to document the morning's activities for a project they are working on which highlights active-duty personnel giving back to veterans in their local communities, like Daryl. Daryl served in the U.S. Air Force from 1969 to 1978, and was stationed in Hawaii, Okinawa, South Korea, and finally at our own March Air Force Base. When asked by the DoD film crew what he enjoyed doing in his retirement, he was heard to say, "I spend a lot of my time helping out others here in the park with chores, and little things here and there. Some of them are older and can't do certain things, so if I can do it, I do it."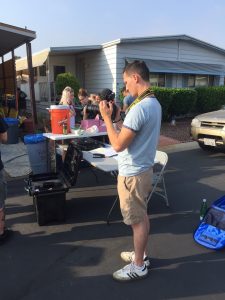 As the thermometer approached the century mark around Noon, Daryl's whole home had been painted and made to look new again. The team from the 163rd had taken on the task with military precision and was then able to say "Mission Accomplished."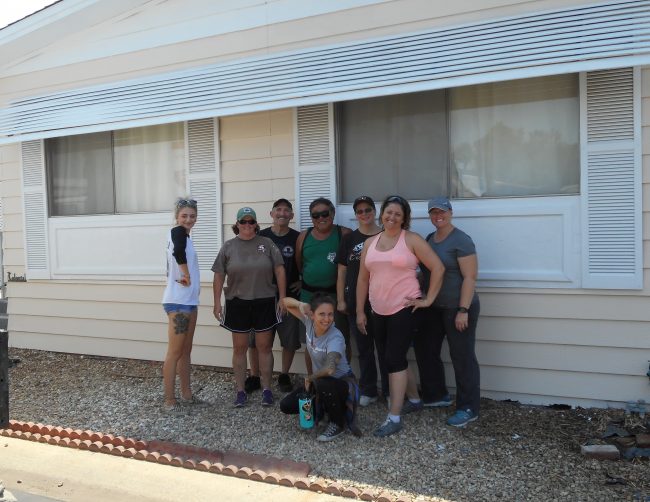 The whole team at Habitat for Humanity Riverside wants to thank the folks from the 163rd Maintenance Squadron/Fabricators for their hard work and look forward to teaming up with them again soon!