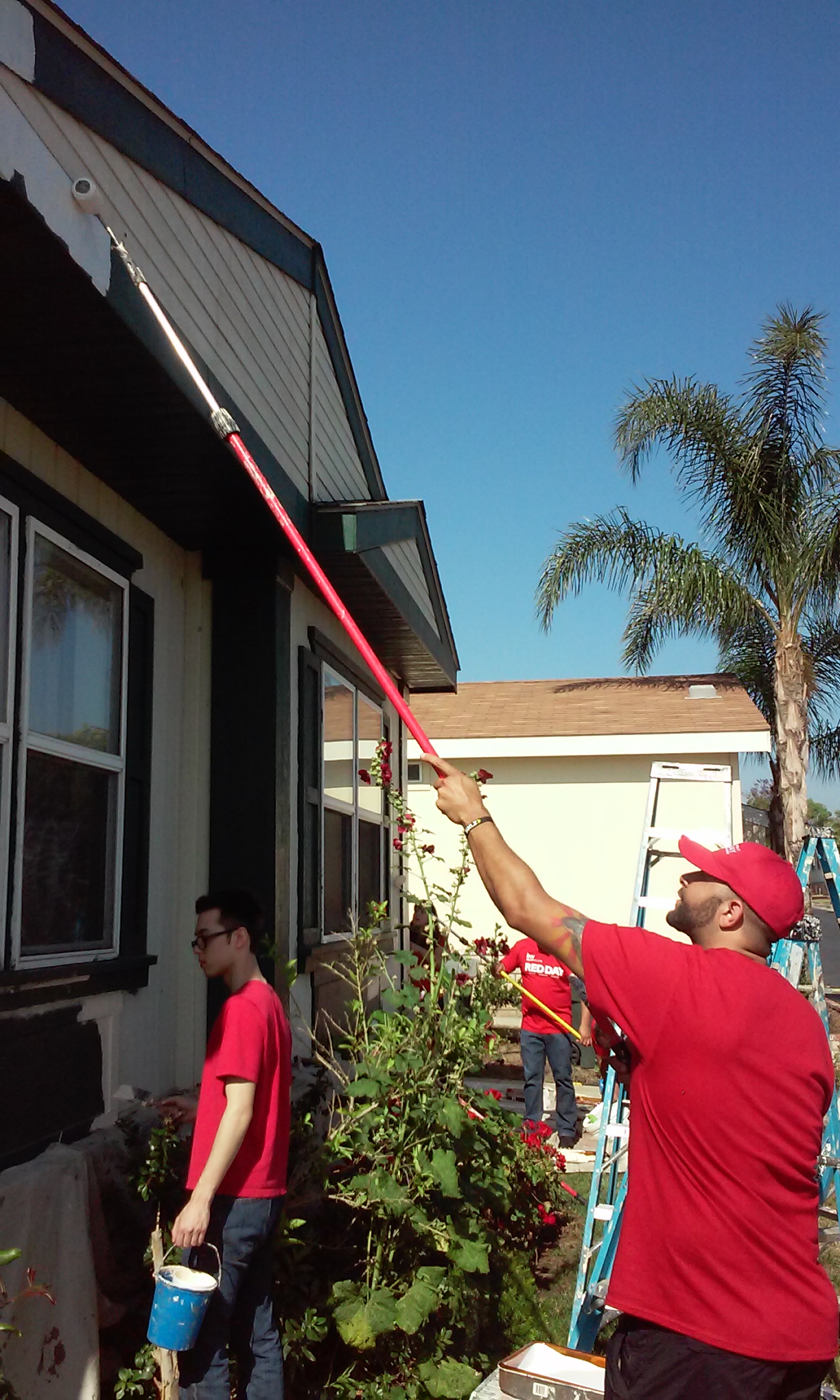 Habitat for Humanity Riverside recently partnered with volunteers from Keller Williams Realty to support an A Brush with Kindness project. This team is always ready to work and bless a family. For this project, they volunteered in Corona to help Sylvia, a homeowner who has received her share of challenges. She is currently unemployed and recovering from a stroke. Her home needed a fresh coat of paint and her stairs were damaged and had become a safety hazard.
When the volunteers arrived at Sylvia's home she greeted them with a loud shout, "You guys rock!" The volunteers clapped and expressed their joy in being able to help her. Despite the heat, the volunteers worked quickly to cover the home with paint. Sylvia's home had a dark green color, making the home look dark and weathered. The volunteers worked to cover the green with a soft cream colored paint, making the home look bright and welcoming! Sylvia had a great attitude about the entire project and was moved to tears when she spoke to the volunteers.
Once the home was finished Sylvia came out and was overwhelmed by the sight of the completed project, stating that it looked like a whole new home! Thank you, Keller Williams Reality, for your hard work.