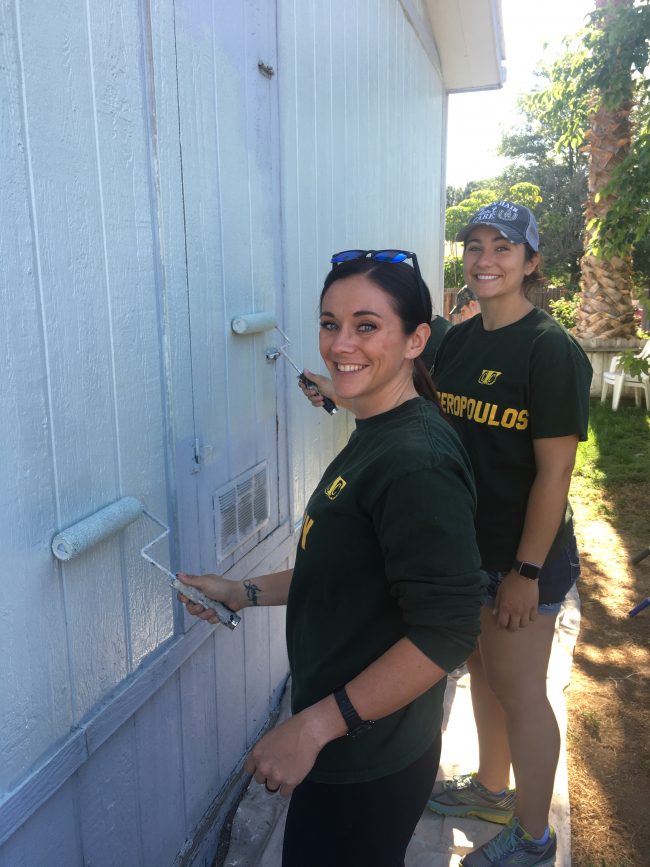 On Saturday May 20th, twenty-one volunteers from the Riverside County Sheriff's Department joined us in Jurupa Valley to paint Ruth and Jimmy's home. Ruth and Jimmy could not afford to keep up with the maintenance of their home. Because of this, Habitat for Humanity Riverside wanted to help them avoid repercussions from their mobile home park management due to the faded and weathered paint on their home.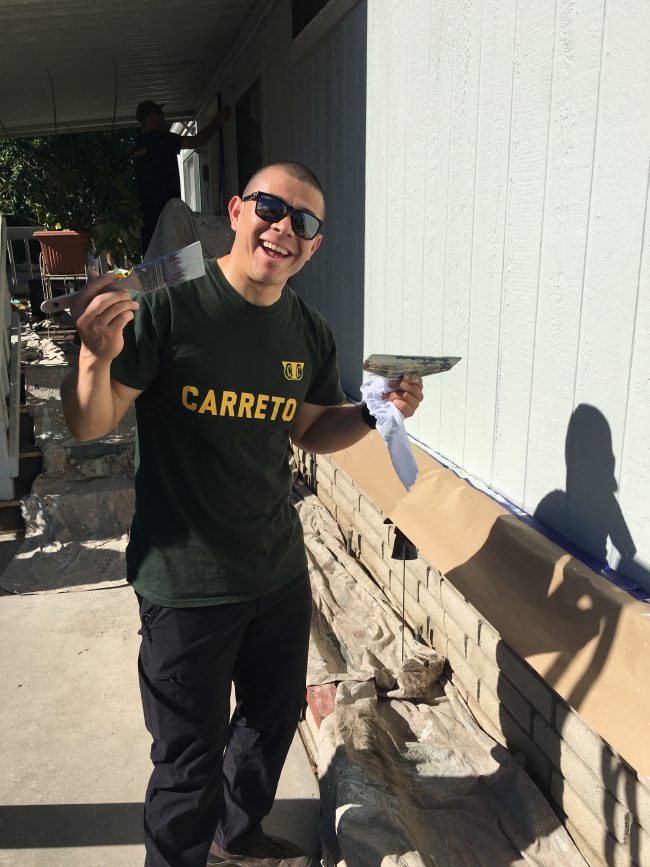 Volunteers arrived early and eager to work. They brought donuts, refreshments, and a can-do attitude to this warm Saturday morning project. We began the day by introducing the program and the impact both it and the volunteers have on the community, noting that none of this work would be possible without their help. Next, we unloaded the supplies from the truck and prepared the paint trays and rollers. The volunteers then received a safety briefing and immediately got to work. Throughout the afternoon, Ruth and Jimmy's son came out to observe the work being done, provide ice for the volunteers, and thank them for all the work they were doing on his parents' home.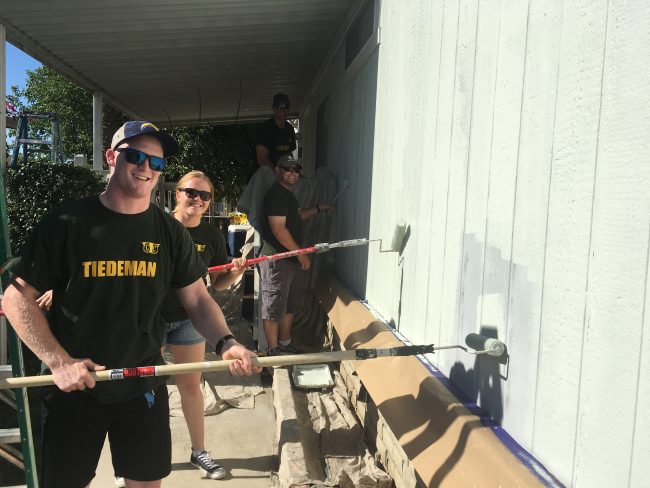 After a few short hours of work the home looked completely transformed and the homeowner was overjoyed. Ruth expressed to the volunteers that she was extremely thankful for them and that she knew that God was going to bless them. These kind words brought great joy to the volunteers and they left that afternoon feeling accomplished and excited about their work. Thank you, Riverside County Sheriff's Department, for all of your hard work and dedication on Ruth and Jimmy's home, we hope you come out and volunteer with us again.