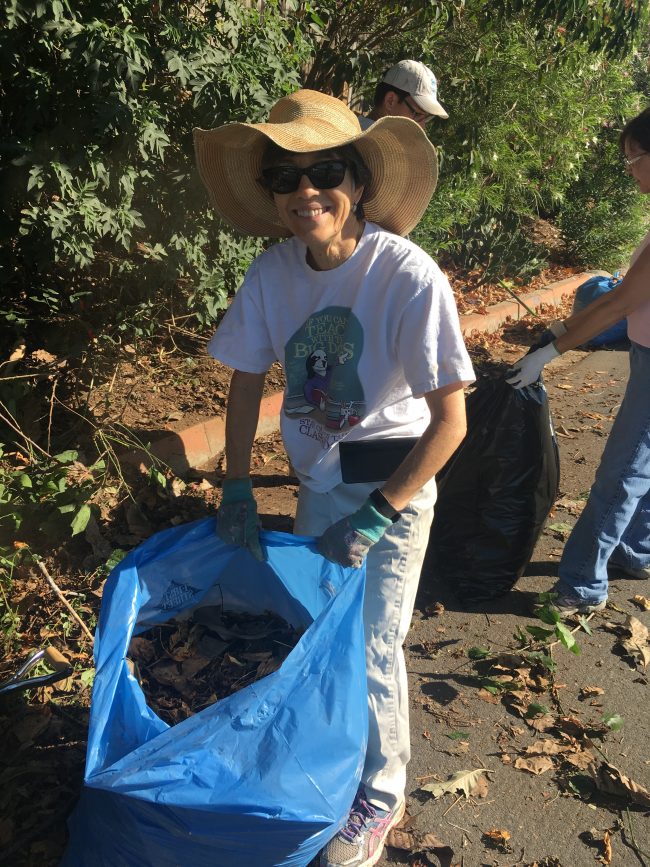 On Saturday, June 17th, we partnered with members from the Calvary Presbyterian Church and the community to clear the side yard of Hildegard's home. Hildegard has lived in and loved her home for over 40 years. Due to her fading health and mature age, she hasn't been able to keep her yard maintained and has received several warnings from the City of Riverside to tame it or she would be cited. Both Hildegard and the City of Riverside reached out to us to help Hildegard comply with the city ordinances through the A Brush with Kindness program.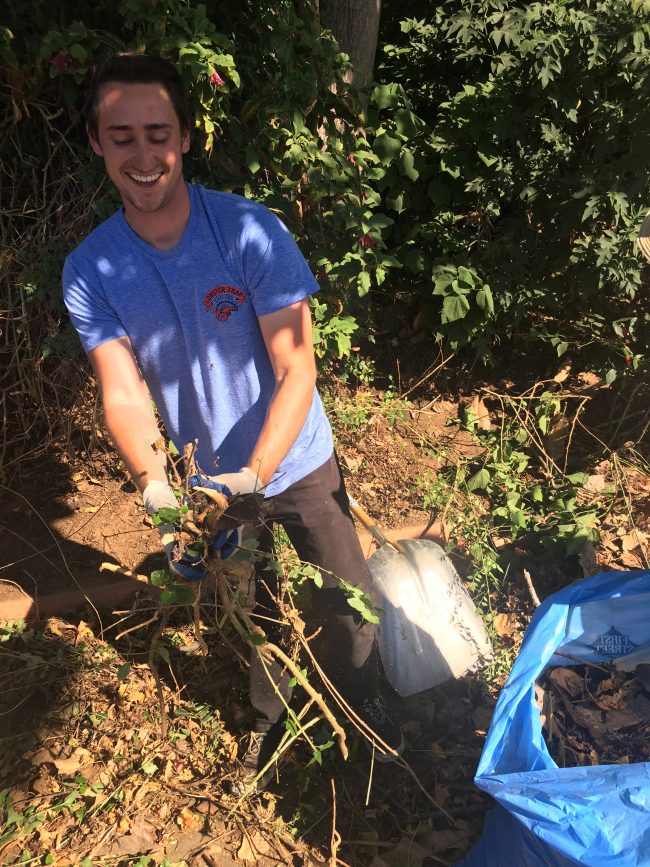 The morning began with all of the volunteers gathering together to get briefed on the project and the family, as well as an introduction to the various landscaping tools on site. Once this was done, the volunteers promptly began working. They grabbed rakes and shovels and began clearing out all of the dead leaves, removing hundreds of weeds, and trimming the many trees and overgrown bushes. Hildegard's son came out for several minutes to express his gratitude to the volunteers and give them words of encouragement. Despite the intense heat, the volunteers persisted. They encouraged one another, drank lots of water, and stayed motivated throughout the afternoon.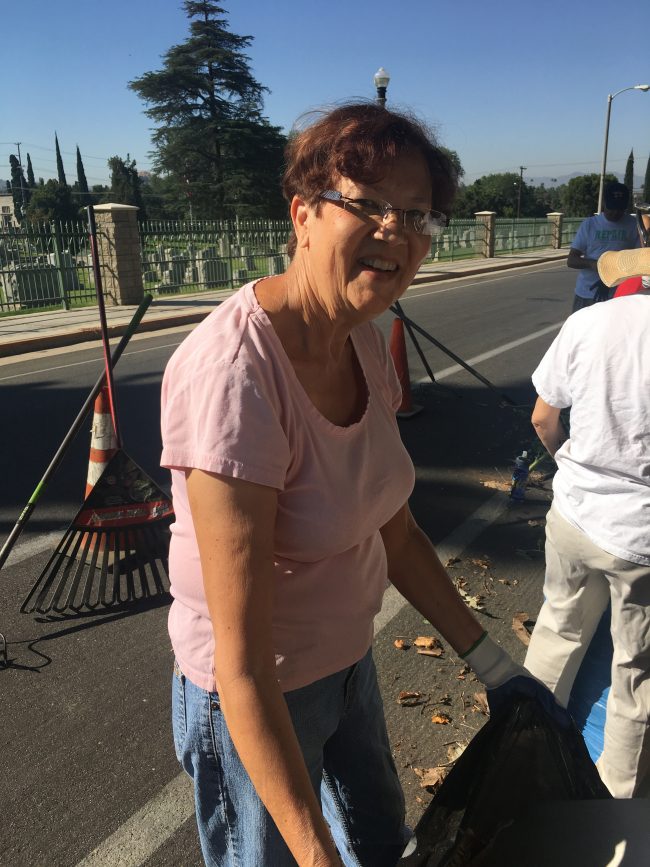 Once the project was completed, the yard looked transformed. Hildegard was brought to tears as she expressed that she was so grateful to Habitat for Humanity Riverside and the many volunteers who worked so hard to help her. After spending 40 years of volunteering with different organizations both domestically and internationally, Hildegard was ecstatic to have these volunteers helping her and was confident in her belief that they would all be blessed because they had blessed her. So thank you Calvary Presbyterian Church and community members for spending you afternoon blessing Hildegard. 
Thank you Calvary Presbyterian Church and Community Volunteers!